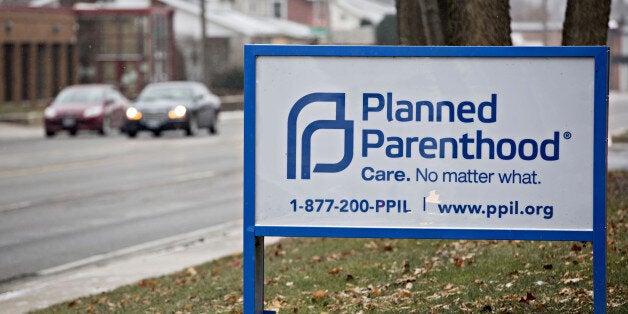 Over the past few months there's been an increasing number of politicians and groups who have been pushing for the defunding of Planned Parenthood. Recently there have been a number of headlines in America media addressing concerns about the GOP's plans to defund the organization.
One of the main reasons many Republican politicians want to defund Planned Parenthood is because they offer pregnancy termination services. However, Planned parenthood offers a variety of health care services that many American's turn toward on a consistent basis, both for themselves and their families.
With the Affordable Care Act under attack, many Americans -- men, women, and those within the LGBTQ+ community -- cannot afford to lose Planned Parenthood. It's important to understand exactly what would be lost in the eradication of such a prominent organization, so here's a few services that will no longer be available to the public if the GOP plan to defund goes through.
STD/I Testing:
Anyone who is sexually active will know there's no protection that can fully prevent the transmitting of STI/STD's, and it's recommended that people who are sexually active get tested at least once a year to know their status. This helps to protect themselves and other sexual partners.
Planned Parenthood offers testing services. They even allow you to do this process online, because not everyone has the option to go into a physical location for a number of reasons. All you have to do is signup, and you'll receive a kit in the mail -- and your results come directly to your smartphone.
Access to Birth Control and Contraceptives:
In a perfect world, birth control and things like condoms would be free and always accessible to those who need them. Sadly, our world isn't perfect and contraceptives are not always readily available for a number of reasons that we won't get into here. With America's plans to strike down the Affordable Care Act (AKA Obamacare), the price of birth control will increase for a a crazy amount of people and thus will stop being available.
Planned Parenthood offers a solution, allowing individuals to sign up online for birth control by picking their brand, answering basic health questions, and paying a visit fee of $15. That's pretty much all it takes for a prescription will be generated under their organization.
Planned Parenthood also has a 2-hour turn around during business hours to get birth control into the hands of those who need them.
With Planned Parenthood, birth control can cost as little as $9 per month or $108 per year -- making it the most viable option for a number of people who rely on birth control.
Access to Health Care Providers:
Health care is a basic right, and everyone should have access to a doctor when they need to. Unfortunately, it's treated as a luxury in the U.S. and this is where Planned Parenthood bridges the gap.
Access to health care providers is another service that Planned Parenthood offers to the public that is both high quality and affordable. In America, there are over 600 Planned Parenthood health centers dedicated to providing health care to those who need it in a number of areas, such as pregnancy tests, cancer screenings, fertility reports, and health care services for LGBTQ+ individuals.
Sexual Education Information:
In the same way that the organization provides access to birth control, Planned Parenthood provides a wealth of information in regards to sexual activity, safe sex, and the options available when it comes to contraceptives. From condoms, to STI information, to family planning, Planned Parenthood can tell you what you need to know.
It's a common misconception that Planned Parenthood only specializes in pregnancy termination, but, clearly, that's not the case. Planned Parenthood is a powerhouse when it comes to providing health care services to people across the nation.
With the GOP's plans to remove health care from millions of Americans, there couldn't be a worse time for an organization like Planned Parenthood to be shut down as well.
You can donate to Planned Parenthood here.
Related
Popular in the Community