Influencer marketing is perhaps the most popular marketing strategy being used by marketers the world over right now. Not only is it more cost-effective than your traditional TV and print ads, but it is also relatively simple to implement.
It all boils down to selecting an influencer who can represent your brand effectively. It is important to choose an influencer whose niche is related to your products or services. Since their followers will be your target audience, their endorsements can actually drive up your conversions.
Small businesses to large enterprises are all trying to incorporate influencer marketing into their promotional strategies. The most important reason for the popularity of influencer marketing is probably due to its incredibly high ROI.
If you are already using influencers in your marketing campaigns but not getting the results you want, read on. In this article, we'll take a closer look at some of the powerful ways to boost your ROI from influencer marketing.
#1. Boost sales with coupon codes
Sponsored posts are perhaps the most common social influencer marketing tools being used by brands today. Influencers generally share an interesting story with an image of themselves using a product. The company or the brand would be tagged in such a post.
An Influencer Central study shows that 81 percent of consumers frequently purchase products that have been shared on social media. This clearly shows that consumers value product recommendations that have been shared by influencers.
You can take this strategy one notch up by sharing a unique discount code with an influencer you are working with. When such an influencer shares this code on their sponsored post, it gives the audience one more reason to engage.
If someone uses that coupon code on their purchases, you can give a commission to the influencer. Not only does this provide an extra incentive to your influencer but also drives more conversions.
Check out this great example of a post from popular fashion and lifestyle influencer, Janni Delér.
She mentions a discount code using which consumers can get a 20% discount from LensWay.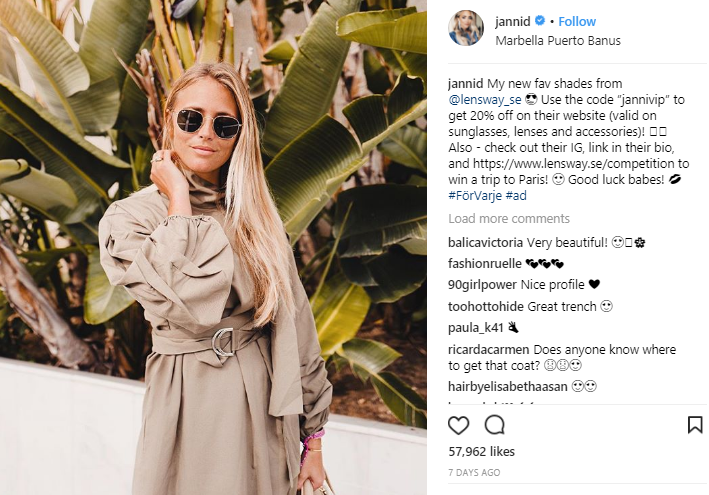 #2. Increase engagement by combining your campaign with an event
A great way of boosting your brand awareness and engagement using influencer marketing is to combine it with an event. For example, suppose your brand is a sponsor of a popular upcoming event. You can run a social influencer marketing campaign prior to the event to promote your brand and the event.
American Express was one of the sponsors of Coachella 2016. As part of their promotion of this event, they were giving away prizes and free event tickets to lucky customers. In order to make this campaign more successful, they combined it with influencer marketing.
They leveraged more than ten popular social media influencers to create buzz about the event using the hashtag #AmexAccess.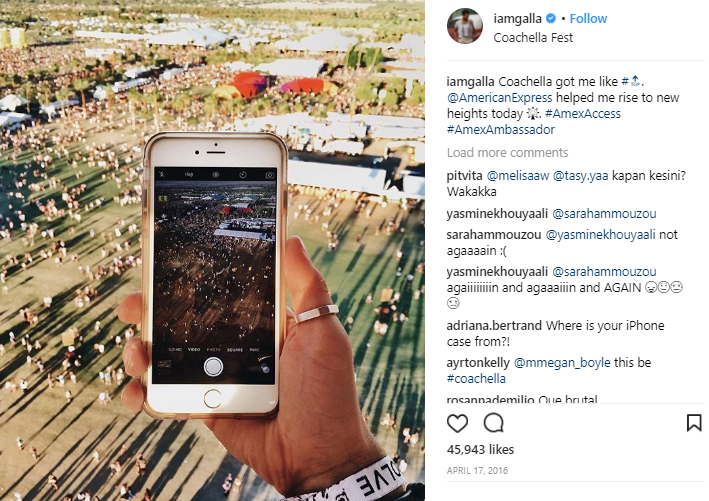 The results of this campaign were phenomenal. Amex was able to reach an audience of more than 15 million people. They also got around 140K likes on Facebook, Twitter, and Instagram.
Influencer marketing tools and platforms like Grin can help you track your ROI from your influencer marketing campaign efficiently. It includes features to help you compare the social engagement generated from each of your influencer's posts.
#3. Create brand awareness using hashtags
Brand awareness is something that every marketer wants to create more and more of. The rationale behind boosting your visibility to reach larger audiences is to grab a portion of their mind-space.
When a brand is already top-of-mind, you are more likely to purchase from them if they match your needs. A study has revealed that 40% of users on Twitter have been influenced by tweets from influencers on their purchases.
Often, brands use a particular hashtag for a marketing campaign to create more awareness and increase their reach. A great example is the #WeekendWanderer campaign launched by Alaska Airlines.
They signed up with popular micro-influencers in the travel and adventure space. As part of the campaign, these influencers were required to post about their travels to iconic destinations using this hashtag.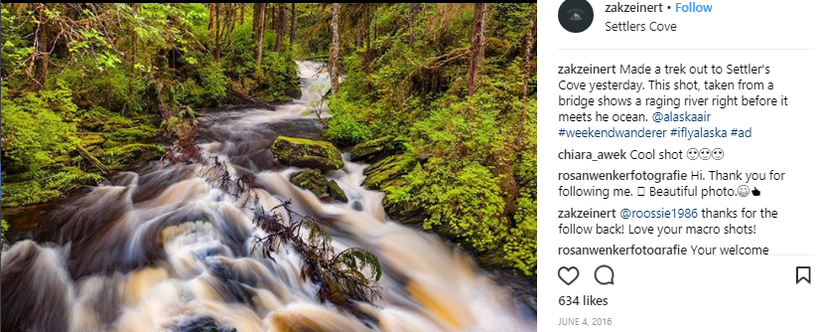 Using this campaign, Alaska Airlines was able to get their brand in front of 476K people. The number of people being equal to the total followers of all 8 micro-influencers.
A study by Adweek suggests that 82% of consumers are influenced in their purchase decisions by micro-influencers. So, you can come up with a unique hashtag and leverage relevant influencers to share it with sponsored posts. Not only will this help you reach larger audiences but also enhance brand awareness.
#4. Build credibility by supporting causes
One of the best ways to win your customers' trust and loyalty is to promote an important social cause. This makes customers value your brand more as it shows that you are simply not in the game of making money. If you can create an influencer marketing campaign to promote a related social cause, you can definitely generate great returns.
A great example of such a campaign comes from Target. They were in the process of launching their 2017 swimwear line. They wanted to combine their promotion with a message related to body-positivity. Especially given that there is a strong body-conscious culture around swimwear.
In their campaign, they partnered with 4 women Instagram influencers with differing body types. These influencers exuded confidence in their photos, none of which were edited or retouched. The campaign generated 240K likes with an engagement rate of 9.8% making it immensely successful.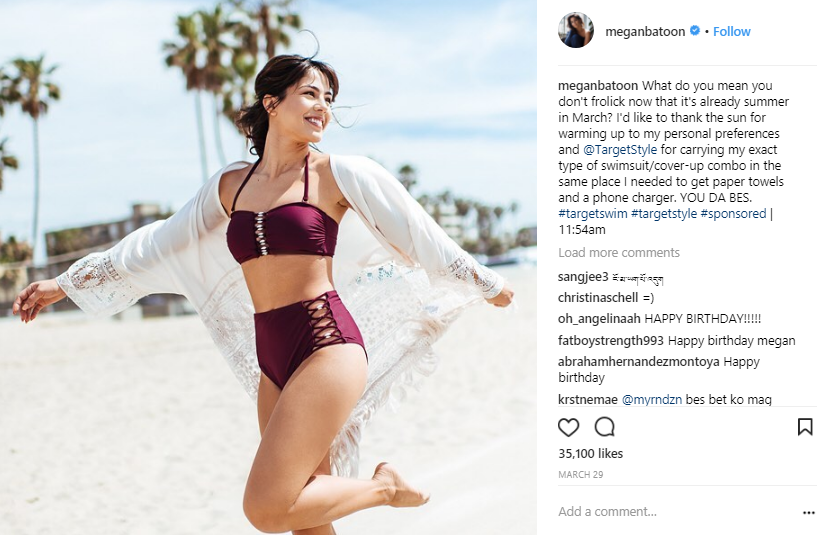 What's Next?
These are some of the best tried and tested methods of generating a high ROI from your influencer marketing. However, there is no one-size-fits-all rule to be followed here. The tactics of strategies you should be using would largely depend on your campaign objectives.
It is also necessary to measure and track your campaign performance so that you can improve your future campaigns.
Can you think of any other ways to boost ROI from influencer marketing? I'd love to know some of the strategies you've utilized in your campaigns. Feel free to let me know in the comments below.
This post was published on the now-closed HuffPost Contributor platform. Contributors control their own work and posted freely to our site. If you need to flag this entry as abusive,
send us an email
.