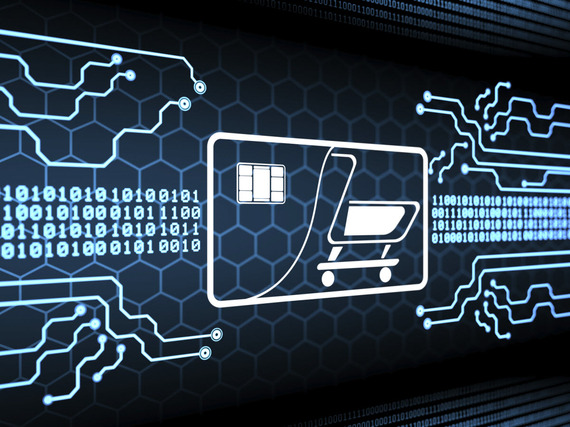 2015 was a big year for credit cards and the payments industry. It was the year that EMV cards were rolled out on a major scale, making transactions more secure, but leaving merchants, cardholders and issuers to keep up with the October 1st liability deadline. Additionally, the payments industry saw rapid changes after years of stability (and stagnation) as technology companies and security developments shook things up with mobile wallets, biometric passwords and increasingly digital-only interactions.
The new developments in 2015 indicate that we should expect even more disruption in 2016 as new technologies enable faster, more secure payment processes even as interest rates rise and debt climbs.
Here are 4 predictions for the payments world in 2016:
Selfie Pay
In an interesting twist on the rise of the "selfie," your face may become the most secure way to process a credit card transaction in 2016. In late 2015, several companies, including MasterCard, tested new technology that requires a live shot of your face to securely complete an online purchase. In MasterCard's process, the user downloads an app called Identity Check that requires a customer to take a live, blinking shot of their face to confirm an online purchase.
This technology, called "Selfie Pay," would work in a similar fashion to current biometric authorizations already in place, such as the fingerprint scan to confirm an ApplePay payment. A benefit to this type of technology is that it would make online payments more secure, which is currently a high-risk fraud platform. As in-person transactions with an EMV card shift risk to CNP (Card Not Present) transactions (such as online purchases), implementing a biometric technologies could be a major step in making payments more secure in 2016.
Mobile Wallets
2015 saw the introduction of ApplePay, a major game changer in the world of payments. This brought the idea of a mobile wallet to the mainstream, and as Android Pay, Samsung Pay and Chase Pay all entered the space hot on the heels of the Apple announcement, there's no doubt that smartphone users will be inclined to try a mobile wallet experience in 2016 -if they haven't already.
The security, speed and convenience offered by a mobile wallet will continue to be the biggest selling point. Mobile wallets can store your credit card information so you don't need to carry plastic, and it can speed up the checkout process. Perhaps what's best of all is that your card information cannot be stolen even if you lose your phone! In the wake of an EMV rollout that has left many consumers frustrated, the streamlined solution of mobile wallet technology is likely to gain mass appeal in 2016.
Banking online saw a huge boost in 2015 as almost all financial institutions equipped themselves with an app to give consumers 24-hour access for total control over their bank accounts, even when they're on-the-go. Hundreds of bank branches were closed as customers found the online experience to be significantly less "annoying" than visiting a bank in-person.
2016 should see an increase in online and app banking as more institutions begin limiting in-person branch opportunities and maximizing online capabilities. With overhead costs a concern for banks, this push will be driven as much by the bank as by the consumer, where statistics show that app users are more loyal, cost less, and report a more pleasant customer experience overall. As other countries, such as the Netherlands and China, lead the way in mobile banking technologies, the U.S. is likely to follow suit in 2016.
2015 marks the year that credit score assessments were revised to factor in payment history in different ways than existing models. 2016 will mark the first year this new equation is implemented for the major credit bureaus. This means that "transactors," those who pay their balances in full, will get a boost to their score, which could qualify millions of folks who were not previously approved for a loan or credit card. However, "revolvers," those who carry a balance from month to month, are likely to be penalized as their payment history factors more heavily into the new credit scoring equation.
This "trended credit data" is set to take effect mid-2016. You can track and monitor your credit score for free and see if your credit improves or declines. We're excited to see what 2016 has in store for credit cards and the payments industry.
Popular in the Community