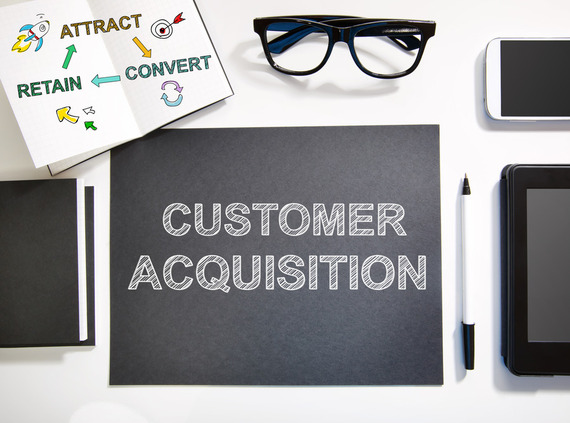 Small businesses have big plans for expansion in 2016, according to the latest "State of Small Business Report" from Wasp Barcode Technologies. On average, one out of every three small businesses surveyed plans to launch new products or services, invest in new customer acquisition methods, or expand into new markets. While all these plans are great, it's essential that they are part of a unified expansion strategy. Otherwise, small businesses risk overextending their operations. Rapid growth, while exciting, can undermine brand values and diminish product quality. Just ask former Silicon Valley darling Zenefits, a human resources start-up that The New York Times recently labeled the "defining scandal of the latest tech boom." Yikes!
Zenefits is an important cautionary tale. The startup became a victim of its own expansion success. The company allegedly had software in place to help employees cheat on California's online broker license courses, and the employees who were actually qualified felt overextended and suffered from low morale. Even if your business's growth plans don't call for the stratospheric expansion Zenefits experienced, it's still critical to have a solid customer acquisition strategy in place before initiating new expansion plans. Failure to hit the pause button now can lead to serious brand image and customer relation problems in the future that may be next to impossible to bounce back from.
These four customer acquisition tactics are an essential part of every small business expansion strategy:
1. Keep your people happy. This refers to both your existing customers and your current employees. When companies grow too quickly, they stretch to keep up with customer service demands since they lack enough trained staff. Don't assume your current staff will be able to handle double or triple the workload. If you're short on cash flow but need to hire another employee, consider a small loan. Otherwise, you risk alienating your current customer base with poor or spotty services and sinking employee morale.
2. Make mobile work for you. If you have a local business, you absolutely cannot afford to ignore the power of local mobile search. Just ask Ocala, Florida real estate agent Fred Franks, who recently reworked his approach to connecting with house hunters by maximizing the power of mobile. "House hunters don't spend their weekends driving through neighborhoods looking for open houses," says Franks. "It's all about mobile search. Apps like Trulia and Zillow are huge. We re-did our website to be more mobile-friendly and expanded our digital marketing strategy. It made a huge difference in our ability to connect with both buyers and sellers."
3. Identify lean growth opportunities. Take a look at your current inbound marketing analytics. What channels are historically most successful for generating qualified leads? What channels should be successful but are under-performing? Look for opportunities to expand existing successful customer acquisition efforts or strengthen ones that are underperforming. For example, if you have yet to generate any leads from social media marketing, consider whether you're active on the right networks at the right times. You can't stand out in a feed if no one is even checking their feed to see your post! If you've been tweeting just once a week, either commit to being active 3-5 times per day (the recommended number of daily tweets for maximum engagement) or switch to a network like Facebook, LinkedIn or Instagram where fewer posts still generate strong engagement.
4. Get serious about PPC ads. Admit it: you probably ran a PPC program in the early days of your business but as things got crazy, it was hard to keep up with the analytics, and your ROI started to fall. PPC isn't a set-it-and-forget-it strategy. That said, it is possible to find quality, target clicks for under $0.15 in AdWords with click-through rates up to 20% (really!) If traditional AdWords are simply too expensive, take a closer look at Google's Gmail Sponsored Programs. (Pro Tip: The great folks over at Growth Everywhere recently published this fantastic step-by-step tutorial for Gmail Ads).
Rapid expansion is exciting for every business. But grow too quickly and you risk alienating your current customers, overworking your employees, and not having enough cash-on-hand to meet your current obligations. Before launching a new product or expanding into a new market, but sure to cover all your customer acquisition bases. From mobile marketing to PPC ads, these are low-cost, high ROI options every small business should use.
Calling all HuffPost superfans!
Sign up for membership to become a founding member and help shape HuffPost's next chapter