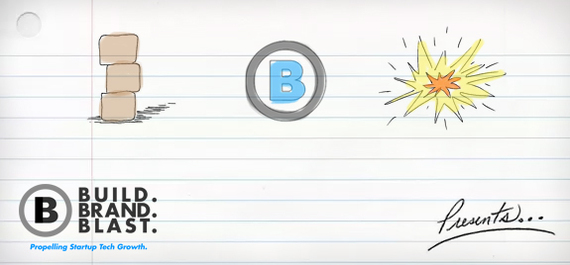 Expanding your business might seem like the right move, but before you take that step, take the time to carefully evaluate your current position.
It's one of the most exciting notions in the world of entrepreneurship: scaling. Growing. Expanding your core business to new audiences and new regions, with new features and new offers. Of course the most exciting part of that expansion is more recognition, more customers and therefore more revenue.
Once you feel established as a company, it's tempting to expand as aggressively as possible. After all, early expansion means access to more revenue at a faster pace, right?
Unfortunately, that's not always the case. While it's natural and beneficial to be hungry for immediate expansion and improvement, it's wiser to hold yourself back and make sure your company is ready for such a transformation. Otherwise, you could escalate your expenses without revenue to back it up or jump into a market prematurely and compromise your chances of successful entry.
Before you start planning your expansion, ask yourself these four questions.
1. Are we comfortable? If your business is in an uncomfortable situation, such as struggling with conflicts within the core team or failing to manage a positive cash flow, it may not be the right time to expand. Picture yourself walking down the street. If you are unable to maintain your balance at that pace, it stands to reason that you shouldn't increase to a run.
2. Who is buying and why? Who is your current target audience? Are they buying because your product is a good solution for them, or because your local notoriety has led to your popularity? Would the same factors for their buying habits be applicable to a new market?
3. How much extra work will there be? Think about the extra workload your team could take on as a result of expanding into a new market. Is it enough to justify new hires? Imagine the worst case scenario either way: can your team tolerate the burden of extreme growth without new hires? Can your cash flow sustain a new hire if revenue builds slower than you anticipate?
4. What happens if you don't expand? If your company will remain profitable without expanding, you have a lot of flexibility. You can afford to take more risks, but you can also hedge your bets by waiting to expand until you have a greater cash pool. If you're in dire straits and looking to expand, you should probably wait and correct your current issues before overextending yourself.
If you can answer these four questions comfortably and still feel confident in your decision to move forward with expansion, go for it! These critical questions exist to give you a better read on your company's pulse and determine the feasibility of growing.
Jose Vasquez is a serial entrepreneur and tech enthusiast dedicated to helping startup technology companies get the direction and momentum they need to succeed. As the founder of Build. Brand. Blast., Jose has established a collective resource for tech entrepreneurs to consult when brainstorming, creating, launching, or expanding a new business. Jose is also the founder and CEO of Quez Media Marketing, a marketing firm that combines technology and creativity to help new and growing companies get the results they need.
Jose graduated from Goldman Sachs' 10,000 Small Businesses program. Goldman Sachs is a partner of the What Is Working: Small Businesses section.
Follow Jose:
REAL LIFE. REAL NEWS. REAL VOICES.
Help us tell more of the stories that matter from voices that too often remain unheard.