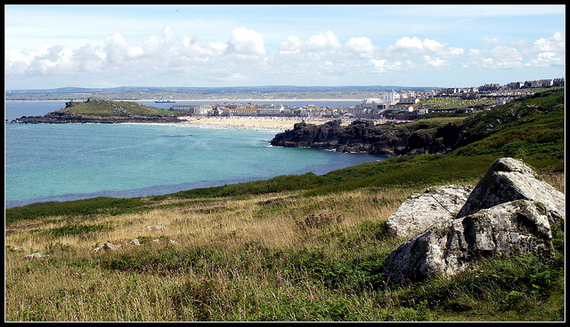 Attribution: Phil Richards
Cornwall is a rocky peninsula that forms the extreme southwestern corner of the British Isles. Surrounded by water on three sides, it is almost cut off from the mainland by the River Tamar. This geographical remoteness has created a land apart, historically cut off from mainstream Britain. Categorized as one of the Celtic lands (which include Brittany, Wales, the Isle of Man, Ireland and Scotland), Cornwall even has its own tartan.
Today the question of whether Cornwall is a Duchy artificially created by Edward III as a means of creating independence for the first-born son of the monarch or a country separate to England in its own right is still contentious. But arguments aside, one thing is clear: Cornwall is full of unique historical sites and customs that can be found nowhere else on earth.
1. Folklore and Fact Intertwined - Tintagel Castle
Early historical records show that the Celts first populated Cornwall in 1,000 BC and Phoenician traders were frequent visitors in search of tin. However the Romans only ventured as far as Exeter, contributing to the feeling that Cornwall retains its pre-Roman Celtic identity in much the same way as Ireland. In fact, Cornwall became a refuge for the original Celtic Britons who fled there from the invading Saxons after the collapse of Roman rule in Britain. As the last bastion of Celtic culture and all its accompanying folklore and legend, it would seem only natural that Cornwall is said to be the home of King Arthur.
Tintagel Castle, one of Britain's most romantic places, is said to be King Arthur's birthplace. Legend tells how from early childhood Arthur was protected by Merlin the Magician, who lived in the cave below the castle. Looking at the stunning Cornish coastline stretching out beneath the sheer cliffs it's easy to imagine Lancelot, Gawain and Arthur setting forth on chivalrous adventures. No-one knows if Arthur really existed, but there certainly seems to have been a fifth-century fort on the site of Tintagel Castle and there is archaeological evidence of a wealthy settlement.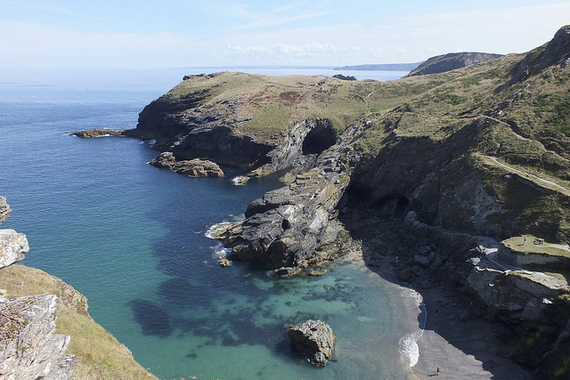 Attribution: David Salter
Another mysterious site connected to legend in Cornwall lies off St. Michael's Mount, the long-lost land of Lyonesse. Much like Atlantis, it is said this land was lost to the sea and in fact there is evidence of an ancient forest beneath the waves, lending credence to this legend.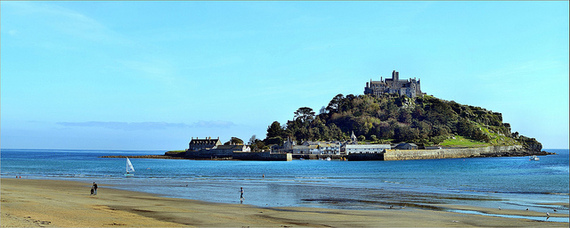 Attribution: Robert Pitman
Cornwall isn't just unique in being home to the legend of Kind Arthur -- it also boasts one of the best-known and most recognizable megalithic structures in Britain.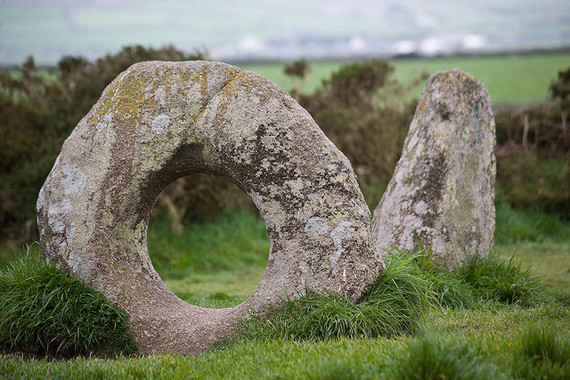 Attribution:Kayugee
Men-an-Tol or the 'holed-stone' has a wealth of legends, stories and old-wives' tales associated with it. Providing a cure for rickets in children when the child is passed through the hole of the stone is just one of its many alleged powers. It has been associated with curing everything from 'scofulous taint' to back pains and the evil eye from a witch's curse.
3. Spooky Cornwall - Something Wicked This Way Comes
So, if you are suffering from a bit of evil eye you know where to go. Another place to stop off that has more than a whiff of witchcraft is the Museum of Witchcraft in Boscastle.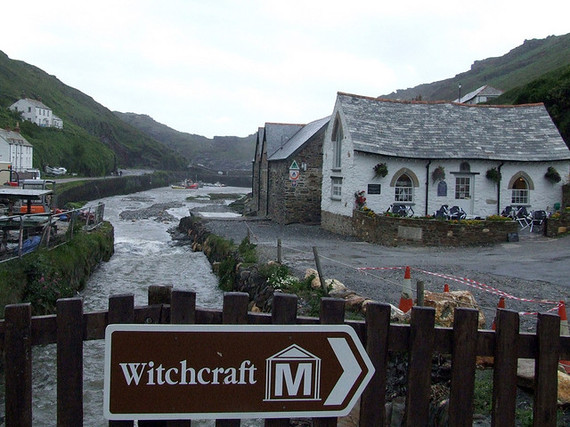 Attribution: Jools
Housing the world's largest collection of witchcraft-related items, this museum is a veritable treasure trove of the odd, other-worldly and hard-to-explain. Cornwall is known to have been home to many folk-magic practitioners who offered healing, protection from evil spirits and lost love, usually in the form of tokens or written charms sewn into small bags.
4. Industrial Cornwall - Tin Mines
If you've ever held a Cornish pasty in your hand, then you are following a tradition that stems from the heyday of the Cornish tin mines. The D-shape of the pasty provided a convenient handle that stopped the arsenic, found in high levels in the mines, getting from the miners hands onto their food. Today you can visit Geevor Tin Mine and get a glimpse of what life was like for the men, women and children who labored there in often terrible conditions.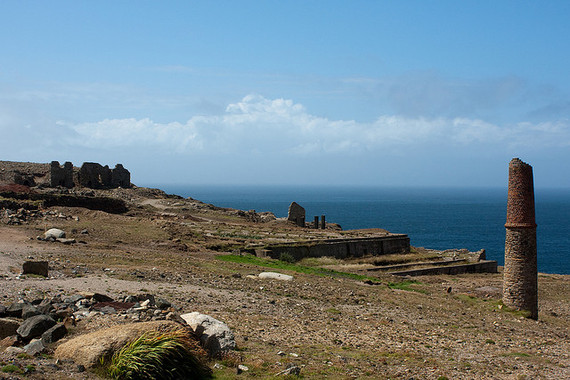 Mining has shaped the landscape and identity of Cornwall and contributed to the uniqueness of this ancient land. The search for metals started as far back as 4000 years ago, but the period of greatest productivity was the early 19th century when Cornwall became the world's leading supplier of copper. The mining landscape of Cornwall is a World Heritage site.