What Is A Brand Manager?
Lebron James will end his career by arguably being the best player to ever play the game of basketball.
He's won endless accolades, championships, and recognition for his talent. He is obviously most known for his game on the court but is slowly becoming more recognized for the things that he does off of it to prepare for life after basketball.
Known to a lot of people as the "four horsemen" Lebron James, Maverick Carter, Randy Mims and Rich Paul make up the LRMR team that manages Lebron career, brand, and legacy.
They are the main reason why Lebron has been able to do the things that he has done and reached the level that he has gotten to as an athlete and businessman.
When it comes to Lebron's business ventures and his personal brand, Maverick Carter is the man behind the man.
As Lebron's brand manager and business partner, he is the forefront of the Lebron James brand. He tells the stories, looks for partnerships and sponsorship deals, and creates the persona behind who Lebron James really is as an individual. He manages the profile and ensures that Lebron is portrayed in the right light for his fans and those who look up to him.
A brand manager makes sure that an athlete's brand is getting the attention that it deserves and that they take advantage of every opportunity that is available while they are still playing.
Brand managers are extremely important for any athlete who wants to build a strong off the field or court presence and maximize their opportunities while they are still relevant in their sport.
That is exactly what Maverick Carter has been able to do for Lebron, but there are many more reasons as to why every single professional athlete needs one.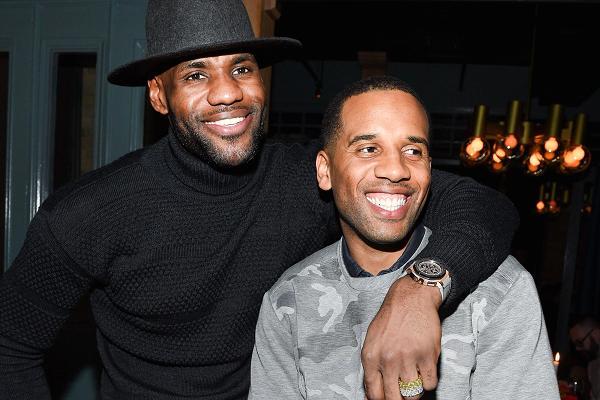 4 Reasons Why Professional Athletes Need A Brand Manager
Creating A Strategy & Vision- A brand manager will be able to help you map out how you want to be perceived, what you want your long-term goals to be and who you want to be after your playing career is over. All of these things are extremely important when you want to pursue other opportunities outside of sports and lay the foundation for a successful career going forward.
Digital & Social Media Marketing- Social media has become our everything. It is becoming our main source of communication. Almost everyone on this planet has some type of social media profile and if they don't then they most certainly have heard about them. A brand manager can help you figure out how to authentically position yourself on social media, discover your target audience, and devise a strategic social media campaign to build awareness around your name. Because of the world today, your social media handles might be the most important aspect of your brand.
Sponsorship & Endorsements- Sponsorships & endorsements don't work unless you have attention and someone to market to. They also don't work if you can't partner with the right companies and brands that match who you are, what you stand for, and what you value. Brand managers are key to establishing the right partnerships and relationships so that both sides benefit from it.
Guidance, Support & Teamwork- Most of all, a brand manager can provide proper guidance and support when mapping out what you want your future to look like. Whether you want to become a coach, an entrepreneur or a public speaker in life after sports, a brand manager will put you on the right path to get there. No athlete is able to accomplish everything on their own. Brand managers are a big part of the puzzle in helping athletes get seen and noticed for anything that they want to become later in life.
Brand Managers Going Forward
The world is changing. The athlete's role in society is becoming bigger.
Any athlete COULD manage their own profile, but the fact of the matter is that it's a lot of time and a lot of work.
There comes a point in any professional athlete's career in which they have to trust someone to help them manage their brand and persona.
With the way that the world is shifting, in the next several years brand managers will be absolutely critical in the career of pro athletes. Probably even more so than agents are.
Agents will have to adapt and learn the game from both sides or they will have to start partnering with people and companies who specialize in brand management.
It is a shift that is without a doubt going to happen because athletes are becoming more and more aware of their brand its importance. They realize how crucial it is to be versatile and appeal to a wider audience away from their sport.
We might not necessarily see another manager like Maverick Carter anytime soon, who is absolutely revolutionizing the way we look at brand management in the sports industry, but don't be surprised if more athletes are looking for someone who can bring similar value to their brand.
Malcolm Lemmons is an athlete turned entrepreneur, author and speaker. Now, he focuses on helping athletes brand themselves and prepare for life after sports. To check out more from Malcolm, visit his website at www.malcolmlemmons.com or connect with him on Twitter & Instagram
Related
Popular in the Community