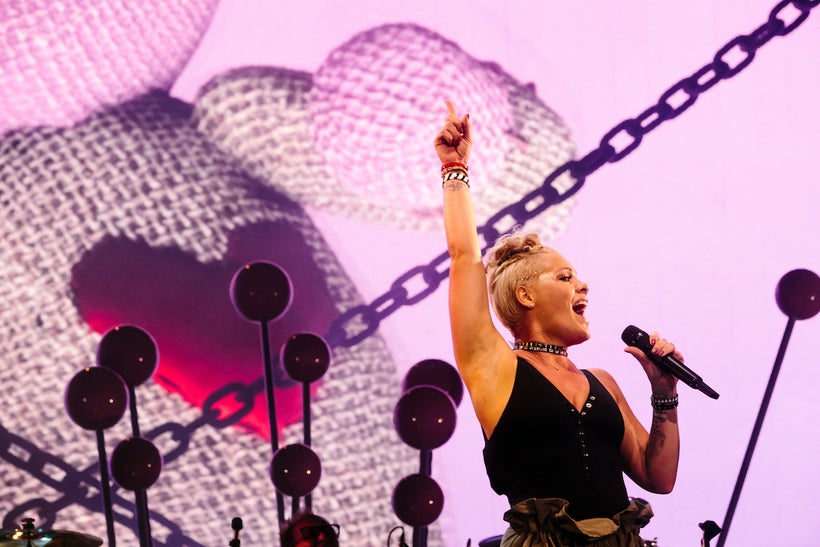 The 2017 Festival d'été de Québec (or, for those who don't speak the language of the province, the Quebec City Summer Festival) just wrapped for another year, and this time around I was lucky enough to make my way to Canada to experience the event for myself.
I had no idea what I was getting myself into, and I hadn't been to the metropolis for well over a decade, so my memory of the place was fairly fuzzy. Thankfully, I did find the time to go, and since then, I have been singing its praises. This year's Quebec City Summer Festival might be over, but if you're already thinking about what you want to do next year (which isn't as ridiculous as it sounds—planning ahead is helpful when traveling), here are four reasons why I suggest trying this staging out.
It's Actually In The City In the music festival world, there are essentially two kinds of events: those that take place in urban environments, and those that are separated from civilization by at least a few miles. Some of these parties take that to the extreme by existing in the middle of the desert (like Burning Man) or in the middle of the woods (which is becoming a trend for new, up-and-coming festivals), while others are hosted right downtown in major cities.
Personally, I love an urban festival, because it offers freedoms that events held in fields and forests everywhere do not. When you commit to something like Bonnaroo or Tomorrowland (for example), once you get there, you're there, and that's it. It's difficult to leave and do anything else, so even if you get tired of drinking and dancing, there isn't much else for you to waste your time on. Even if there is a lull in between acts you care about, your options for entertainment are limited.
With most urban festivals, that is not the case, and you can come and go as you please. Show up when you like, leave for a few hours, and return for the headliner. For the Quebec City Summer Festival, I was able to see the sights of the old town, take in a museum or two, and then head to see superstars all within a few minutes, and what a treat that was.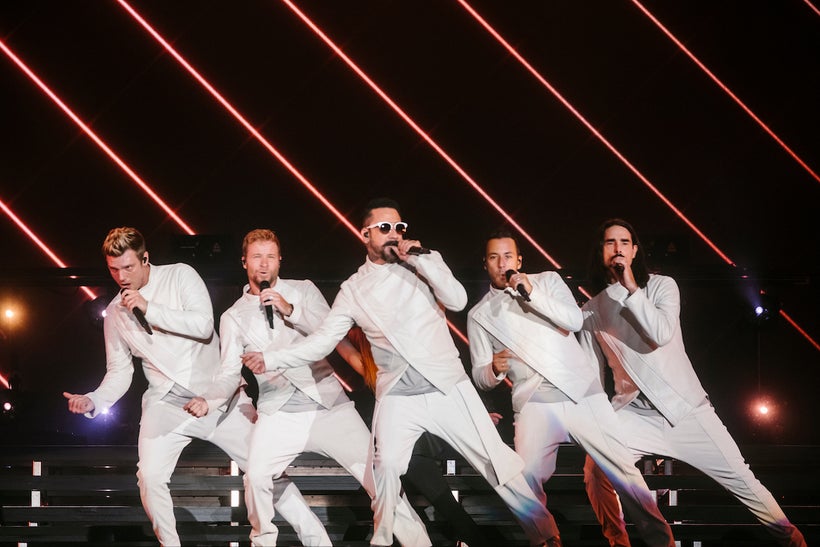 It Has Any Genre You Could Want Quebec City isn't exactly the most populous town in Canada, and it's understandable that some major musicians might not make it there on their tours, especially with Montreal so close by. While some bands and singers opt out when it comes to their own treks, plenty of them showed up to headline the Quebec City Summer Festival, which brings well over 100,000 people to Q.C., and therefore makes it worth the time and investment for the biggest players.
This year, the show was headlined by Pink, the Backstreet Boys (still a favorite in Canada), Kendrick Lamar, Gorillaz, Metallica, Muse, and even The Who, and those are just the most famous names at the top of the list every day. Other acts, like DNCE, Nick Jonas, Melissa Etheridge, Migos, Fetty Wap, Kelsea Ballerini, and dozens of others also sweeten the deal.
With so many people buying a ticket, those behind the Quebec City Summer Festival need to offer a wide variety of styles and genres, and they do so perfectly, but for the most part, every day loosely sticks to a genre, so if you're a rock guy, go on the day Metallica headlines. If you're a woman in love with top 40 pop, try visiting when Nick Jonas opens for the Backstreet Boys.
It Is Affordable As superstars demand more money to show up and the most popular outings become must-attends for millions of people around the world, ticket prices have exploded over the past few years. Now, most younger music lovers can't afford a pass to a high-end brand like Coachella, and many of the concerts and events that are within their price range don't offer the same acts as a major festival.
The Quebec City Summer Festival has a trick up its sleeve that allows it to remain the low-cost option for those wanting to attend a stellar event when not in school: the organization is actually not-for-profit, so those planning the party don't need to worry about bringing in as much cash as is possible. Instead, it's all about breaking even and providing the best experience possible. With passes that get you into every showing initially offered for just $80 U.S., this option gives perhaps the most bang for a fan's buck in the festival world.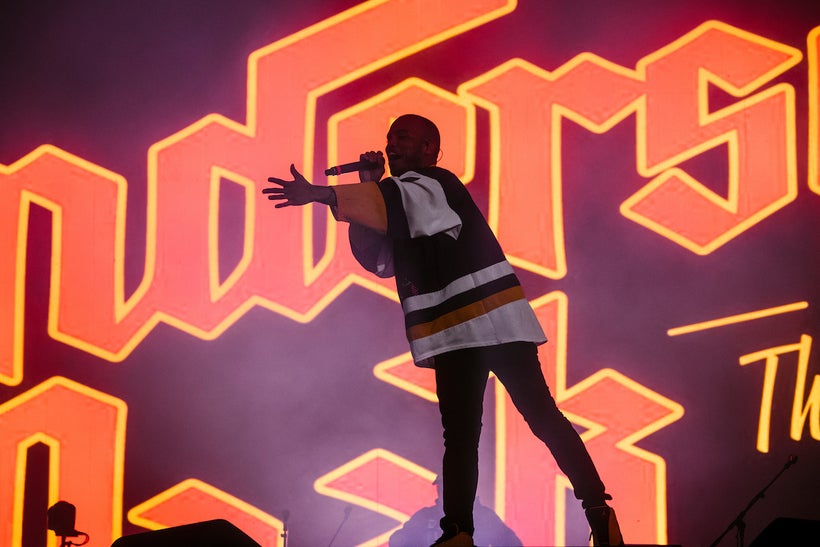 It's A Great Weekend Away On top of wanting to attend a music festival, most millennials love to travel, but both of those choices typically cost a fair amount of cash—something we're all shorter on than we wish we were. Thankfully, getting to Quebec City isn't difficult for millions of Americans (it's less than 12 hours from everything above New York City), and the festival itself is offered at a discount.
Quebec City is a great place to schlep to for a weekend, especially because it might not fall on many people's radars. It's manageable, not too large but still full of things to do, and you will never have a difficult time finding a place to stay or a club to wile away the night, before heading back for more music the following evening. If you've never considered Q.C. as a serious option, let this festival convince you to give it a try.
Calling all HuffPost superfans!
Sign up for membership to become a founding member and help shape HuffPost's next chapter
This post was published on the now-closed HuffPost Contributor platform. Contributors control their own work and posted freely to our site. If you need to flag this entry as abusive,
send us an email
.