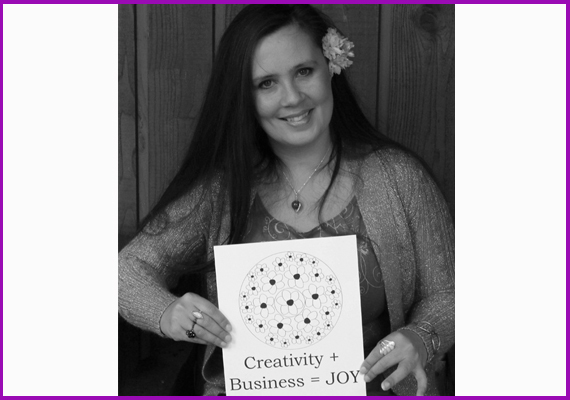 1. We are all different in a unique amazing way, why not have all our pants feel awesome. Our thighs are like fingerprints: No two are the same. My biggest mission in life is to create designs, so we can feel free! Why should we feel restricted, insecure or worried about our damn thighs? Obviously good health and exercise are fundamental to feeling great. But really, can we stop fussing about our bodies and live life with our families, walking and being happy. Having pants that look good on a female figure and that also feel great are essential to a fantastic wardrobe. If you can find the right pants, you are set for a day filled with relaxation and feeling beautiful is an extra perk.
2. When I was a young single mother years ago, I was stressed about how I felt in my body. I was always looking for pants that helped me feel better about myself. About six years later I decided to create pants for a real woman's body. I deleted the idea of having a box-shaped pant design and actually drew the curves of a woman onto the pattern spec. I made sure the thighs were curved and structured properly. The very first pair of pants I created in 2003 was dedicated to fitting, sculpting and having the shape fit properly on women. You can be thin, medium or thicker shaped -- I don't really care and no one else should either. All I care about is that we are feeling good so we can live our lives to the fullest.
3. Believe it or not, many men still run women's clothing companies. Granted I am sure they have good talented women working for them too. But I have to say, I think women truly understand each other. Some of us birth children; some of us gain and lose weight often. Our bodies go through many changes throughout life, who could understand more than another female about body shape. My pant design came from a place of frustration and a need to change the way we create our clothing. I also wanted to feel better and share feeling amazing in Pants with all the other women in world!
4. We are all in this together; we strive to feel good while running busy lives, trying to be our best. The last thing we need to be thinking about is our outfit and how our cute thighs feel while we walk or sit. Developing a shapely pair of pants helped women around the world feel amazing, comfortable and stylish. I will continue to create clothing to inspire all of us to be more enthusiastic about our different shapes and sizes. But most of all, I create styles so women in general can feel free, happy, confident and ready to take on the world effortlessly.
Take a look at my first pant design and some specs I included when developing the first sample. Do you like this blog post? Drop by MandalaSky.com to take a look at more of my designs.