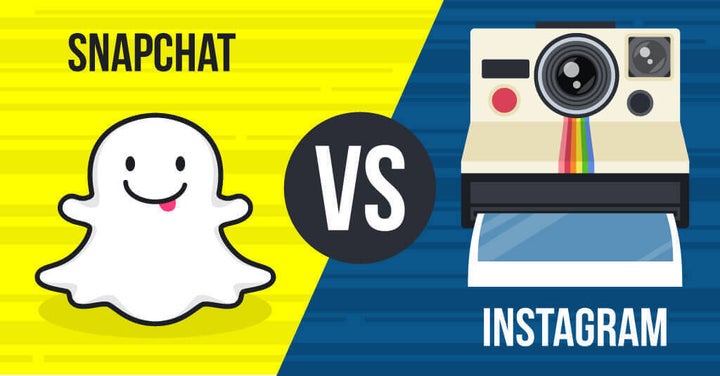 It's no secret that Snapchat and Instagram (as well as Insta's owner Facebook) have been at each other's metaphorical, mobile throats for some time now. The recent debut of Instagram's "Stories" feature is just the latest shot across Snapchat's bow, and it has a lot of people hyperbolically claiming Instagram has stolen Snapchat's core function, maybe even illegally.
In reality, this isn't merely a vindictive gambit by Facebook CEO Mark Zuckerberg after Evan Spiegel of Snapchat publicly rejected Zuckerberg several years ago during initial acquisition talks. These companies have been "stealing" from each other for some time, as all competitors across any industry do in their efforts to maintain an edge.
Lest we overlook Snapchat's new Memories function? Launched just a month ago, Memories allows users to save their Snaps and Stories for later use and sharing in an effort to create a more personal, permanent, curated platform for expression. Sound like something you've heard of before? Starts with an "Insta", ends with a "gram." So instead of oversimplifying Instagram Story by calling it a Snapchat rip off, consider these 4 marketing and business reasons for the move:
1. Attracts a Younger Crowd
Despite Instagram's substantially larger audience, they are considerably weaker amongst the very young. From 2015 to 2016, Snapchat usage grew 11% among 12 to 24-year-olds. Instagram, meanwhile, lost ground in this demographic. To reverse this slide, Instagram Stories adopts Snapchat's messier, more candid design. Instead of taking several carefully framed shots with attractive focal points that resonate with your profile's brand, Stories allow for greater spontaneity and less attention to detail.
It's quicker, easier, less self-conscious, and ideal for younger users with short attention spans. Think disposable camera vs. Nikon in a dark room. Stories even reduce social anxiety. Middle school, high school, and college―these are also nightmarishly difficult times for kids socially.
Instead of feverishly worrying about how many likes or comments a post gets, Instagram's new feature, just like Snapchat's core function, eliminates public tallying of engagement and so alleviates social pressure. With marketers in a frenzy to reach the Millennial crowd, Instagram's move makes them a more viable avenue for Millennial-focused marketing.
2. Brings Snap Features to Older Audience
It's no secret that young people adopt new technology earlier and faster, and are often responsible for young apps' original bursts of growth. Then, as an app matures into adulthood, the user base skews older. Instagram, the older app, has a larger audience mainly because it's seen more widespread adoption by those longer in the tooth―almost half of Instagram users are over 30.
Introducing Stories means bringing newer technology directly to this older user group in an app they're already comfortable with, undercutting the draw of Snapchat when it eventually "comes of age" and becomes attractive to older users. Perhaps Facebook has learned from its own slide down the "age chain." Over the last few years, Boomers have inherited Facebook from their Millennial progeny, who have run off to Snapchat to hide from parental oversight.
Now, Instagram can give the young what they want, and fill a need the older generation doesn't even know is has yet. And with that larger, more diverse user base, Instagram becomes an even more profitable place for Big Data analytics.
3. Designed to Compel Users to Pause
Recently, there's been lots of talk about the correlation between internet use and shrinking attention spans. This spells disaster for marketers whose utmost priority is attracting and maintaining engagement with users. According to Danah Boyd, founder of Data & Society and a Principal Researcher at Microsoft, the reason for Snapchat's success lies in its ability to make users pause: "The underlying message is simple: You've got 7 seconds. PAY ATTENTION." Whereas it's easy to scroll past a static picture, a multi-part video that fills the screen is a bit harder to ignore.
The statistics back that up―mobile video ad formats command attention. Instagram's static ads garnered only 48% of most users' attentions. Snapchat's video ads? They held 78%. That's nearly as successful as televised ads. And this held attention often translates to conversions, too. After viewing ads, Snapchatters were nearly 3 times more likely to make a purchase than Instagram's static ad viewers. When Instagram begins to roll out video ads, as Snapchat did this past year, they're likely to make a killing.
4. Facebook is Already Prioritizing Video
Since Facebook has already pivoted to make videos easier to share, even going so far as to give them priority in news feeds, Instagram Story is simply a natural extension of a general move towards video. It's likely only a matter of time before Instagram offers a live streaming component as a compliment to Facebook Live, given Facebook found users spend 3x longer watching live video than saved video.
When Instagram Live debuts, people will again cry foul, claiming they stole the idea from Snapchat, though the business decision is more nuanced and sensible than simply jumping on the bandwagon.
Beyond the dervish whirl of attention-grabbing headlines reading "Instagram Stole From Snapchat!", there's plenty of business and marketing reasons why Instagram has adopted Stories as a part of their design―a shot at a larger audience, increased ad revenue, and an evolutionary step in Facebook-owned companies' press towards video.
Perhaps with a more enlightened understanding of the business reasons behind such moves, we'll be able to appreciate these decisions within their proper context. Any thoughts on the reasons behind Instagram's moves? Let's discuss below.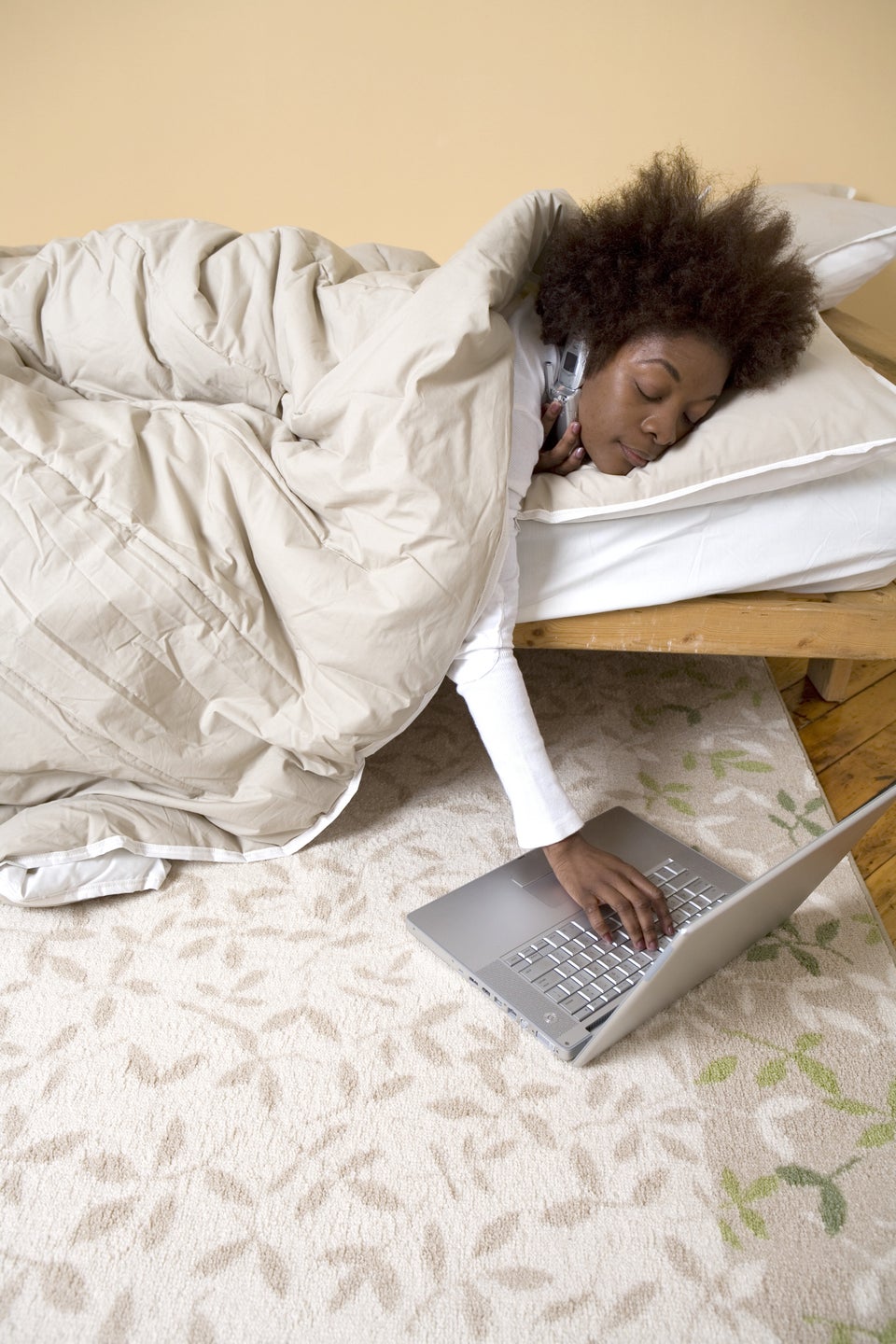 10 Ways Facebook Messes With Your Life
Popular in the Community