When men reach out to me, it's usually about their fears surrounding having and sustaining erections. Men -- just like women -- worry about getting it on. And in our culture, it's all about penetrative sex (intercourse), big hard cocks and staying power. But what if it's not? What if we allowed men to feel their bodies in different ways and, as a result, got to experience sex in the full spectrum of intimacy and pleasure?
A hard penis is not everything when it comes to making love. It's simply not all there is.
Going "Beyond Hard" Tips:

1. The number one myth of a soft cock is that the man is not feeling desire. This is simply not true. There are many reasons why a man has a limp penis before or during sexual activity that have nothing to do with his desire for you. So please do not take it as an indicator that your lover doesn't want you. It's sad that in our society we have been trained to believe that the sign of desire in a man is erection. Dump that myth.
2. Soft cocks can feel pleasure and have orgasms. Many people ignore the soft cock. If he can't get it up, he can't have sex or orgasms. Nonsense. The issue is that we have taught men that they are broken if they cannot get hard. So we shame them, and they withdraw. Men can experience pleasure, desire and orgasm with a soft penis. Some of the best masculine lovers I know do not have hard penises. It's time to offer the soft penis the same appreciation that the hard one receives.
Touch them, love them, and admire soft cocks -- just like you would like to be desired, loved and admired. What if we allowed men to really feel the pleasure and intimacy of sharing a soft penis with their lover shamelessly?
3. Men are always expected to be "penetrative" -- and not "receptive" -- when it comes to sex. In other words, their job is to be the "taker" and the "giver". He is the one who enters. During intercourse the penis may soften and -- along with that (if it is allowed and not shamed) -- a man's heart may soften too. He may become more vulnerable with his lover and more open. As a result, the emphasis may shift to a feeling that is perhaps more subtle and intimate. If allowed, it's possible for sexual energy to spread throughout the man's body, and a feeling of connectedness may occur when he stops focusing on penetration and simply floats in feeling and in uniting with his lover's body. What if everybody stopped performing sex and moved into feeling sex? As a sex educator, I spend a lot of time talking about women connecting their hearts to their vaginas. What if men got to connect their cocks to their hearts too?
4. When men are permission-ed to experience sexuality from a place of softness it's actually possible for them to experience what it's like to be penetrated by his partner energetically or with his partner's hands, or body to body. This is known as energetic sex and can be felt in the body of lovers as almost a meditative state of bliss. The love neurotransmitter oxytocin can begin to flow between partners, and lovers can experience a much deeper heart connection with less thrusting and movement. Think about bringing the focus to soft movements, breath, eye gazing and body-to-body connection. How much can you feel everywhere?
Men who have lived their lives with erections and have depended on the "hard on" to get it on, need to learn other ways of having penetrative sex. We can penetrate our lovers in so many ways; we just have to learn how. We simply don't teach men how to have penetrative sex without a hard on -- and it can be amazing for the receiver to have something different than the usual offerings.
Men with soft cocks can learn how to "take" their partner just like a man with a hard one. And there are opportunities to learn all kinds of ways to be the best lover you have ever been. Losing your ability to get a hard on or sustain one for a long period of time might actually be a gift to your partner, especially if you both can see it as an opportunity to learn what is available in the spectrum of sexuality and love making. Just getting hard and screwing can get pretty dull.
Sometimes, an orgasmic opportunity can come from what initially feels like a loss!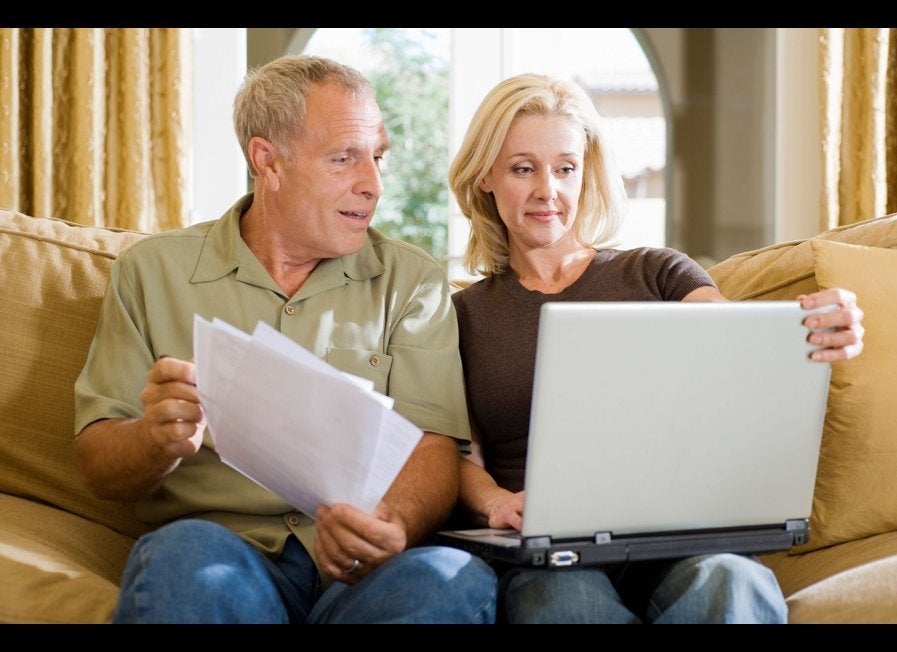 Most Common Sex Myths About Boomers
Related
Popular in the Community