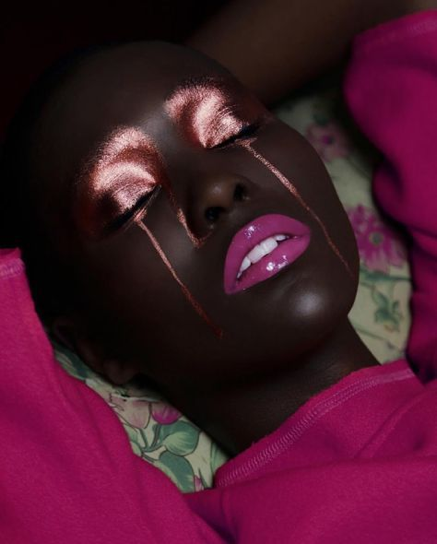 YES SIS, A WEEK AGO YOU WERE RIDING ON THE BACK OF A CAMEL IN THE SAHARA DESERT AND LIVING LIKE A QUEEN, AND TODAY YOU'RE IN THE OFFICE, BACK ON THE GRIND!
I often get emails from women post trip saying that they've come back home with a poppin' tan, a heightened sense of self, a mountain of shared memories with new friends, and more shopping bags than planned. But let's be honest, this euphoria of traveling abroad will have you falling into the 'sunken place' within a week of coming back to reality. Truth is, coming back home from a dope trip can leave you extremely jet lagged with a side of major funk as you fall back into your daily routine. On top of that, you fear the loads of backed up projects on your desk, especially since you peeked into your inbox waiting on your connection flight.
But, it's all good. Your symptoms are common, and most people suffer from post-travel depression. Here are some of my immediate remedies for getting back to daily life with ease and keeping your travel high going.
Sometimes traveling can wear you out to where you need a break from your break. Take an extra day to reboot and prepare your mind to get back into work mode. This can literally mean taking a day to just be in silence, soak in your experience and rest. When you wake up, make your list of priorities for the week—this will help you ease anxiety and make your upcoming tasks feel more manageable.
Listen, you were on vacation, and if it was with @JelaniWomen, then I know you ate and drank good! Diet who? Don't feel bad, sometimes you just have to ditch the diet and enjoy all the exotic dishes your travel destination has to offer. You can't get this same type of food back at home and, quite frankly, vacation is a time for you to indulge. However, when you come back, you may need to flush your system from drinking and eating more than you usually do. Take that extra day off to prepare yourself to eat clean and drink plenty of water for at least a few days as you ease back into your normal routine. Juicing is a great way to get your body feeling back to normal quickly. And while you are at it, you may as well do some squats.
3. RE-CREATE YOUR EXPERIENCE & SHARE
I recommend taking things you learned and putting it into practice. So go ahead and make that delicious Moroccan meal in your new tagine during your next house gathering or wear that Kenyan headwrap you purchased at the Maasai Market to work and show off to your colleagues. Everyone will relish in the details of your trip and will love viewing the world through your eyes. Challenge yourself further and take up an African dance class since you were recently inspired by the traditional moves from the Zulu people in South Africa. I also recommend bringing back art work, music or framing a picture from your trip and putting it in your home or office to keep your travel memories close to your heart--they're always a great picker-upper for post-travel blues. Whatever you choose to do, be sure to share your experiences with your social media community. You may be surprised at just how much awareness and motivation you bring to others watching you.
4. PLAN FOR THE NEXT TRIP
So what do you do when you still have the travel itch, but funds are low and you got work to do? You take smaller trips, while you plan and save for your next big trip abroad! There are things in your own community that you've probably never explored! Open your eyes to the discoveries you can make in your own backyard or take a weekend road trip. Now for those who are like me, there is only one thing that will truly satisfy your international travel thirst: you have to start the planning phase of your next global adventure. You can choose to do your own research and create a personal experience; or choose a curated travel service like Jelani Women, which allows you to relax while the planning is done for you. Either way, the peace of mind in knowing that your next vacation is on your calendar will remedy your post travel blues. After all, treating yourself is a powerful act of self love!
REAL LIFE. REAL NEWS. REAL VOICES.
Help us tell more of the stories that matter from voices that too often remain unheard.
This post was published on the now-closed HuffPost Contributor platform. Contributors control their own work and posted freely to our site. If you need to flag this entry as abusive,
send us an email
.