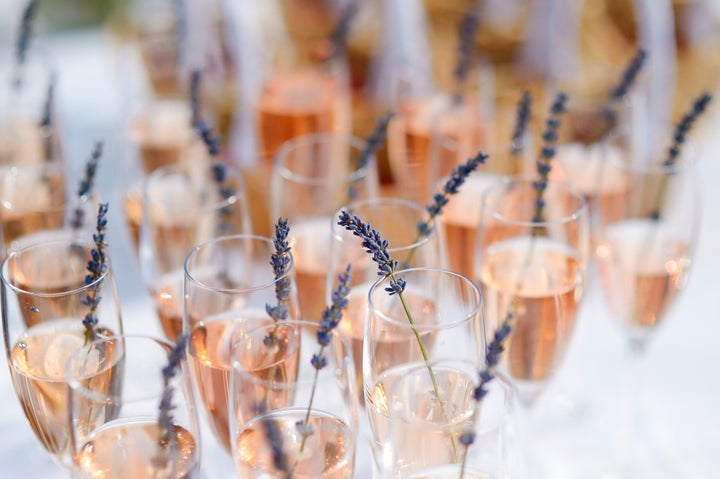 The signature cocktail at weddings seems to have exploded in popularity over the last few years and for good reason. The recipe creates an additional personal touch and it gives your guests an answer to the inevitable question ― "what should I order?"
However, when selecting a recipe, there are several things to consider before saying "I do...want that to be my wedding cocktail" to the caterer.
1. Make it low in alcohol.
There are several styles of cocktails to take into consideration. One of the most popular types right now are the stirred, boozy, old fashioned drinks due to what we'll call the "Mad Men effect" on the general public. These are the worst types of drinks for a wedding cocktail as they'll go down fast and pack a punch. We all love Uncle Bill, but once you stick the word "Drunk" in front of his title he's not nearly as charming.
That's why I always recommend what's called a "long" drink or a drink that has an alcohol base with a non-alcoholic mixer such as club soda or fresh juices to lower that octane level. Trust us, people will still find a way to drink enough to have a good time.
An often forgotten factor is how well a drink photographs. Have you seen a Long Island Iced Tea in the light of day? Well, let me tell you it ain't pretty. Choose a drink that's light and bright in color or has an Instagram-gold garnish. You'll thank yourself later when scrolling through your Pinterest worthy photos from the wedding.
3. Make it easy to replicate.
Let's get real; the bartenders are some of the hardest working staff at the wedding. Make their job easier by choosing a drink they can make well and make quickly. One of my favorite drinks is a Ramos Gin Fizz but that drink requires a 10-minute dry shake which not only cuts into my dancing, it will likely leave the staff terrified of my pending return. Try to keep the recipe to about three ingredients total.
One of the best lessons I learned from planning my wedding is that every choice is extremely personal. As an event planner by trade, I've historically chosen based on what's most budget friendly and crowd-pleasing. While you still want something that most people will enjoy, it adds a touch of warmth to make it a personal recipe. Is it from the bar where you first met? Did you discover your new favorite cocktail on a vacation together? Is it your go-to cocktail to enjoy together after a long day? If people ask, and they will, the warm glow of "awwws" will be inescapable.
Still stumped on where to start? Don't worry ― I've selected a few of my favorites for your browsing pleasure below. If none of these feel personal, make one of them tonight with your fiancé and say something romantic like, "I love you, here's a drink." You'll feel a strong connection to the recipe in no time.
Aperol or Campari Spritzer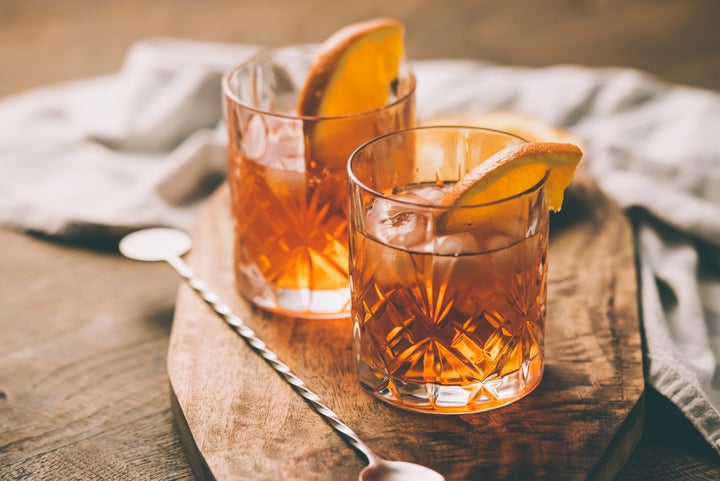 Sparkling Wine
1 oz. Aperol or Campari
Club Soda
Orange slice, for garnish
Directions: Fill a tumbler or large wine glass with ice. Fill the glass 2/3 full with sparkling wine. Add the ounce of Aperol or Campari. Top with club soda, stir well, garnish with orange slice.
Apple Dandy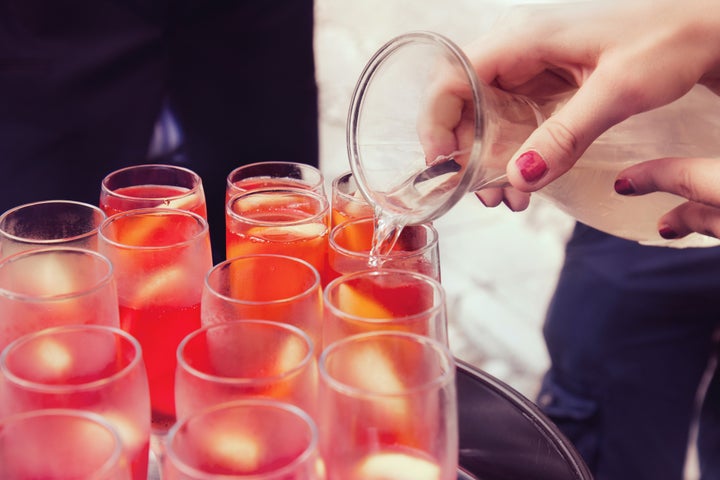 ½ ounce Apple Brandy
Sparkling Apple Cider
Apple slice , for garnish
Directions: Add Applejack to a Champagne flute. Top with sparkling apple cider and garnish with a apple slice
Grapefruit Shandy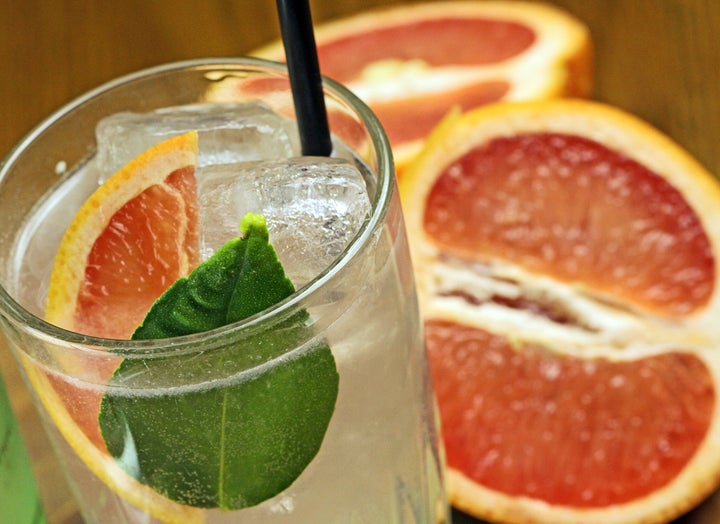 ½ cup Grapefruit Juice
Wheat Beer
Grapefruit slice , for garnish
Directions: Add Grapefruit Juice to an ice-filled highball glass. Top with wheat beer and garnish with a grapefruit slice.
Looking for more wedding beverage etiquette or to set up a wine, spirits & drinkware registry? Visit us at ThirstyNest.com - the first expertly curated beverage registry for the modern couple.