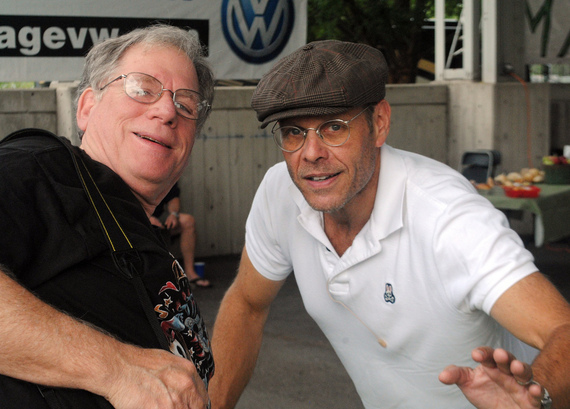 Credit: Flickr/Michael Miller
You might not admit it, but there's a good chance you secretly love to watch Rachael Ray knock out chicken enchiladas in under 30 minutes, or Ina Garten throw her beloved Jeffrey a surprise birthday party, or Martha Stewart mash potatoes with Snoop Dogg.
But the actual production of a cooking show is something the general public knows very little about. For instance, is the food even edible, or is it 2/3 glue?
A recent AskReddit post asked users who've worked on cooking shows what it's like behind the scenes, and we've compiled the most revealing answers:
There's tons of waste
"I worked on a cake decorating show for a season and every day we had to throw out the 3 50lb cakes that the contestants had just spent the last 8 hours decorating.
Because they were sitting under the studio lights for so long they were no longer safe to eat so we couldn't give them away.
It was painful to see all that waste but it was also a lot of fun to tear apart giant wedding cakes at the end of the day." - jaspersgirl1411
Judges don't eat the dishes we see
"My BIL works for a major cooking channel. All of the food is thrown away and each dish can be made several times. So there is a lot of waste.
If it's a contest style show the judges don't eat the version that you see cooked and plated. That version is thrown away and a new version is cooked specifically for them to eat. Then they take 2-3 bites from a plate and throw the rest away.
Many of the final versions are not real food or are inedible because they have been painted or sprayed with chemicals to make them pretty." - absinthevisions
The food is heavily manipulated
"My parents own a film company where they shoot food for commercials for A list brands. I've seen bread dipped in wax so it doesn't deflate while on set, tomato slices filled with gelatin so the middle parts with the seeds don't leak liquid, and people sorting through thousands of flakes of cereal to find the perfect ones to fill a bowl with (pretty sure I have a pic of my bro doing this).
My bro also worked on a show where contestants had to make wacky food dishes and he was the one that wound up having to make them look pretty for camera, which meant rearranging the food on the plates, spritzes of oil to make elements glisten and a whole lot of other stuff that basically would make it inedible irl.
Most of the prep work is done ahead of time
"My brother was a sous chef for his (at the time) boss on a popular food competition show. He said the secret ingredient was revealed a few hours prior to filming and the chefs sat down with their sous chefs and made plans ahead. My brother also said he spent a lot of time prior to filming doing prep work, like breaking down meats or chopping vegetables, boring things the camera won't want to focus on to save time." - LadyofRivendell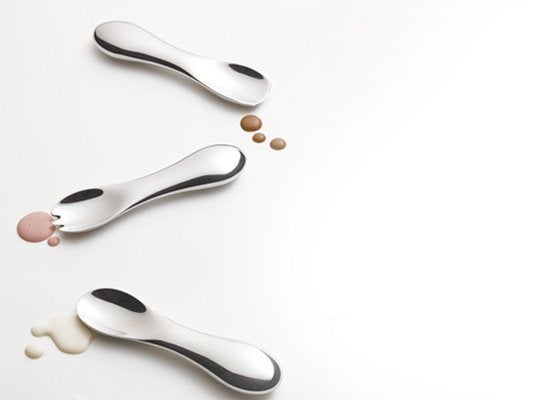 Futuristic Kitchen Gadgets