We've all done it before, left our least favorite assignment to the last minute and now it's the night before and you're not sure where to start or how to win over your professor. We totally get that It's hard to commit the time, energy and focus to a subject and/or project that you're struggling with. It can be especially stressful when you don't have the time, resources or magic wand to make all the work disappear. That's why we've put together a toolkit to help you get on your way. Whether it's getting help from experts online or helping to organize and share your projects more easily - you'll find what need with these 4 tools and services.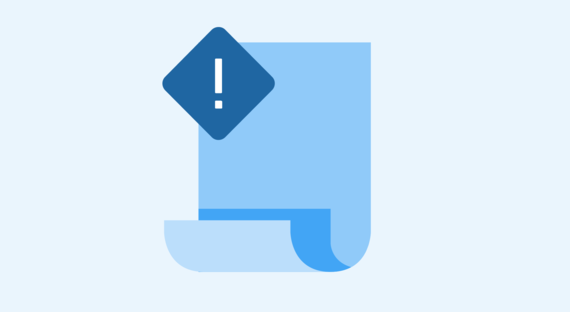 Trust us- staring blankly at your statistics assignment doesn't get it finished any quicker. In fact, it only prolongs the pain. Not a big fan of numbers? No problem. Bid For Papers is an online service that connects you with experts who can guide you through challenging subjects like chemistry, math, economics, programming, physics and more! All you have to do is upload the minimally required details of your homework and the deadline and then you are granted access to peruse a curated list of professionals to select your 'homework helper.' Throughout the process you can give them real-time feedback to guide the specific desired outcome of your assignment. It's also a mobile friendly service so you can check in on the go! Most of the profiles of the 'experts' or 'homework helpers' have ratings and reviews associated with their profiles that you can scan through before you choose. You will have to pay for the service and pricing is dependent on your project requirements. That said, many would consider the peace of mind that a service like Bid For Papers brings, priceless in itself.
As we all know, the visual aesthetic can make or break the professional appearance of your assignment. It's okay if you're not a graphic designer, we've got you covered with Venngage. This infographic generator offers everything you need to create a polished product including a wide array of beautifully designed templates that you can customize with any number of charts, icons, fonts and colours - did we mention that it's free?! That being said, Venngage has premium and business plans available if you'd like to take your visuals to the next level.
The interface is easy to use and guarantees to take the presentation of your work to a whole new level. There is a huge selection of formats too! Whether you need to create a poster design, report or infographic - it will look professionally designed with just a few clicks. You can even use Venngage to create a resume for your summer job once school's out.
Think of padlet as a communal desktop that lets you share scores of large files, photos and documents seamlessly and remotely with other students who you are collaborating with on projects. It saves you that extra step of meeting up to exchange a thumb drive for a few measly photos or a hard drive for that footage that you captured for hours. It ensures that everyone is on the same page or 'padlet.' The ability to upload things in one place makes for a much more productive workflow and it's available cross-platform which also makes it an ideal and effective collaboration tool. There is a free and a premium version available but even as a paid option it is super affordable. The premium features include custom domains, extra storage and added tech support. If you prefer no frills, you will still get a heap of great features with the free version.
Finally! Someone has made it easy to edit clips of video without spending hundreds of dollars on a full editing suite. Video has become a major part of almost every form of content and there's good reason for it. Well-placed media is engaging and helps to create a more memorable message. Doing a live presentation is nerve racking enough for most of us! By using Hot Potato to prepare your content ahead of time, you will inevitably avoid delays caused by shaky Wi-Fi as well as the general awkwardness of fumbling to find your clip. Instead you'll be calm, cool and collected on the day of your presentation so you can focus on being awesome.
If you thought it was difficult to ace class, hopefully after taking a look at these resources you'll think otherwise.
Calling all HuffPost superfans!
Sign up for membership to become a founding member and help shape HuffPost's next chapter