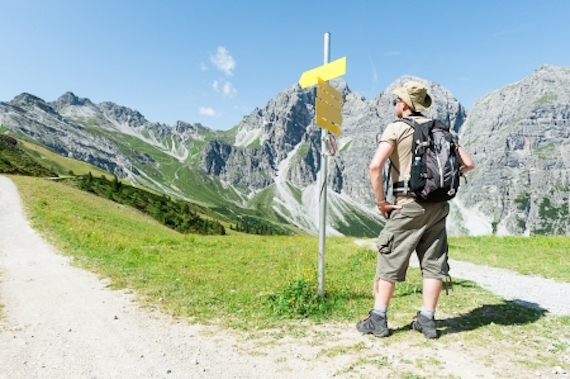 From sneak peeks at the specific features of a pre-launch device to snapshots of the "master plan" driving innovative brands, you can find examples of many different types of roadmaps online. But there is one thing that all of these roadmaps have in common: each is a plan for achieving a goal.
Setting a plan to achieve a goal is something that nearly all companies -- no matter what type of product or service you are offering -- need. That is the concrete value of a product roadmap.
A product roadmap is a plan that matches short-term and long-term business goals with specific solutions to help meet those goals. Roadmaps can apply to new products or services, or reflect enhancements to existing offerings.
What are the major signs that you need a product roadmap?
Lack of organizational consensus and support for where the product is headed
Difficulty determining what level of development investment is needed to deliver proposed features and functionality
No framework for the entire organization to plan for the future of the product
Trouble capturing customer and market feedback on where the product is headed
If any of these four signs resonate with you, then you likely need a product roadmap.
Product managers typically lead the roadmapping process, but seek cross-functional input from engineering, sales, marketing and the executive team to ensure that the plan will deliver against the higher level business objectives.
And a great roadmap starts with a clear product vision that explains the customer and market forces that will shape the product's direction.
What is the best way to share a product roadmap?
Different groups across the business will benefit from reviewing the product roadmap. The challenge is segmenting the roadmap information in the most effective way for each group.
Engineering: The engineering team requires the high-level strategy, goals, and vision, along with every detail for the releases, features, and requirements.
Marketing: The marketing team needs to know the detailed strategy, goals, and vision, with an emphasis on the overall benefits to the customer broken down by release and feature.
Sales and support: These teams will mostly interested in what functionality the customer is going to receive, by when, and why the customer should care. Timing is important too -- they will want to know when they can inform customers that the new functionality is coming.
Management and the board: Management teams and board members will want to understand how the product plan aligns to the vision, strategy, goals and high-level corporate metrics. They are going to want to know how the releases are impacting the business.
It may seem like a daunting task. But, like any large task, creating a product roadmap is made more when broken down into manageable chunks. Start with your product vision, set goals and initiatives to reach those goals, and then begin the work of cultivating ideas -- prioritizing them against your strategy -- and implementing them into your roadmap.
Related
Popular in the Community