The path from being a great technician -- someone who does a job extremely well -- to becoming a highly successful entrepreneur can be a rocky one. It requires bridging an often wide gap between technical knowledge of discreet tasks and a high-level vision that drives the long-term value of an entire company.
One business owner who has excelled at bridging that gap is Matt Curry. After years in the automotive industry learning every aspect of the business from the ground up, Curry started his own repair shop in Virginia in 1997. Ultimately, Curry's Auto Service became one of the largest independent auto repair chains in the Washington, DC Metro area. Along the way, he landed on the Inc. 5000 list of fastest growing private companies three years in a row and Curry's was named top shop in North America by Motor Age Magazine. When he sold Curry's, it had annual revenues of almost $20 million.
Today, he consults with business owners on how to build great enterprises. I recently got to ask him for some of his best advice on running a top company. Here's what he had to share with me.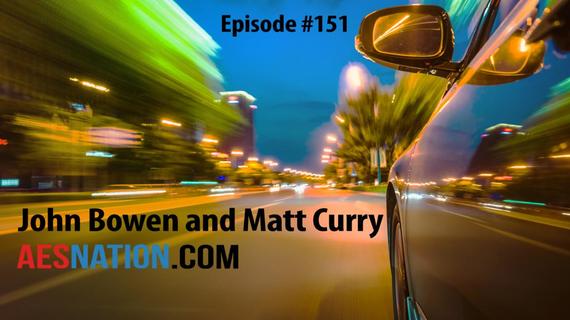 1. Put your ideas out there -- and worry about organizing them later. Like many of us, Curry often feels he has a million thoughts per seconds -- a state that makes it easy to get overwhelmed. His simple but highly effective solution is to set up lots of whiteboards in your office and conference room, so you and your team can essentially dump out all your ideas quickly in one place. "It's a great way to brainstorm and see everything visually," he says. "Once you do that on whiteboards, you can make order out of the chaos and get your team focused much more easily."
2. Harness the power of the quickie meeting. Great leaders know who to follow, and Curry recommends the advice of business experts like Verne Harnish and Cameron Herold to conduct daily "two-minute meetings" to keep your team focused and keep engagement high. At Curry's, he would have everyone stop what they're doing to deliver information on a key agenda item, task or issue that day. Curry explains: "It might be, 'Hey, we're really busy today so make sure you test drive every car, use seat covers and floor mats in every car, do high quality work, and inspect every car properly.' Or maybe it's some company news. Maybe somebody is having a problem that day, and we get input from the team."
The key is to get in and get out -- a quick check-in that sets the tone for the day.
3. Focus on your best and highest use. Many of us entrepreneurs are perfectionists, so we spend a lot of time trying to shore up our areas of weakness so we can try to be the best at everything. That's not the path to big entrepreneurial success, says Curry. Instead, concentrate all of your efforts on what you are truly great at -- then surround yourself with others who are great at the areas where you are weak. This can be done through outsourcing or through hiring in-house. "If people can make that shift in their minds to focus on their biggest strengths, they're going to get a ten times -- maybe even a hundred times -- return on that," says Curry.
4. Remain a lifelong learner. The desire to engage in continuous education is a hallmark of great entrepreneurs. It helps you stay on top of trends in and out of your industry that could impact your business, and allows you to meet and network with other knowledge-driven business owners who can help you "up your game" even more.
One of the most valuable learning options is a mastermind group -- where successful business owners across multiple industries meet to discuss vision, strategies and challenges and brainstorm together to make improvements. The diversity of these groups can help you discover best practices and identify solutions that might not occur to you if you simply met with other entrepreneurs who are just like you. Often in these groups, members share their financials with each other in order to drill deep and develop detailed action plans around specific goals.
Important: Join only those groups or organizations with the members and resources that can have a real impact on your success -- and that you can contribute your knowledge to as well. "Don't join a group just to be in a group. If you're gonna invest the time, go with something that can help you make real gains," says Curry.
Popular in the Community