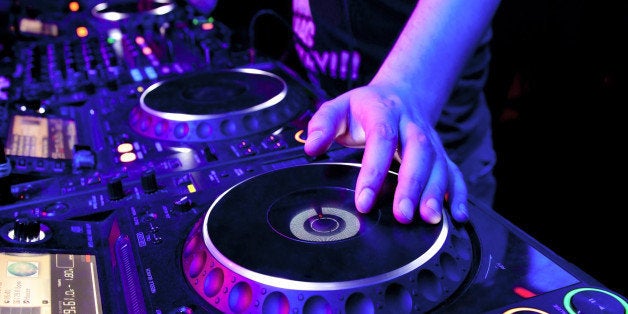 It's Friday, and that means the weekend is upon us...finally. You're probably working on making plans, be they dinner, drinks, or a night filled with dancing to some of your favorite tunes. Your favorite local club is going to be serving up your much-needed dosage of top 40 when you get there, so here are a few tunes for you to discover from emerging acts that will brighten your weekend up and make it that much better.
Chetti - "Honeymoon"
Listen to this when: You're driving to the club with your windows down.
Chetti is a singer-songwriter and actress (isn't everyone in New York), only she's actually got the talent to take her places. She just recently released her debut EP, In The City, and it's really well done, especially for somebody so new to the scene. "Honeymoon" stays on trend with its throwback disco feel, keeping you listening with hook after hook. The song is really well written, and catchy as hell. It can be tough to find such well-crafted pop music in the underground, believe it or not.
Chanel West Coast - "Bad Things"
Listen to this when: You're feeling bad ass, which should hopefully be all weekend.
One of the most exciting female talents to emerge in the hip-hop world in some time, Chanel West Coast is well on her way to being a star. She is the rare rapper that can bounce effortlessly from an incredible flow to singing the hook on her own song. Her latest track, "Bad Things", will make you groove and want to relax and hang out, all the while reminding you of what a bad bitch you really are.
I Am Strikes - "Love Is Just A Way To Die"
Listen to this when: You decide not to go out, and hang out at home instead.
Certainly not a clubbing track, newcomer I Am Strikes gets introspective on "Love Is Just A Way To Die", but don't think that this song is a downer. While the topic may be serious (as is her title), the 21 year old creates a very listenable (not to mention enjoyable) composition, blending synthy bits with traditional percussive elements, creating her own unique take on pop music as she goes.
Nick Nikon - "Atlantis"
Listen to this when: You're winding down at the afterparty.
He may be just starting his career in the music world, but from the sounds of his now-streaming EP, Nikon has what it takes to be hot this very moment. He seems to have perfected the too-cool electronic R&B sound that everybody is craving right now, and the title track to his debut collection is a perfect example of what this new singer has to offer.
Popular in the Community