Since 90 percent of customers say their buying is influenced by online reviews, you'd better make sure your online reputation, in reviews and other places, is as positive as possible. This is something your marketing people should be all over from the get-go, whether your business is large or small.
How aware are you of the online reviews your business has received? What are you and your marketing department doing about it?
Facebook. Facebook. Facebook.
In real estate it's all about "location, location, location." To manage your business' online reputation, Warren Cardinal of Lucid Crew Web Design in Austin Texas recommends for you to focus most efforts on your company's Facebook.
Currently, Facebook has over 1.44 billion active viewers per month. Your target marketing audience is in there somewhere and consumers are on it like white on rice. Besides, it's still a free venue. What's not to like?
For online fashion outlets there's Jimmy Jazz, which features a page bursting with trending fashion news and blogs, plus Jimmy Jazz runs frequent contests to give away 100 gift cards. There's no shortage of good ideas on Facebook for boosting your online business reputation -- and the best part is almost none of them are copyrighted, so you can borrow them freely.
Respond to Bad Reviews
The Young Entrepreneur's Council has come up with
to deal with unhappy consumers. These include: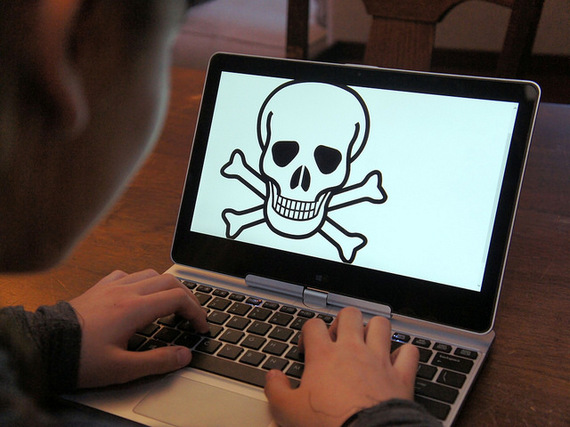 Image Credit: Flickr, Intel Free Press
Make sure you fully understand the problem before responding
Find the median between what they need and what your business needs
Have your customer service people be an ally of the customer, not an opponent
Use dissatisfied customers to find out how you can improve your product or service
Agree with the customer as much as possible, and avoid negative words and phrases
Always call back a predetermined percentage of disgruntled customers to find out if their problems were fixed or not
Always make sure the customer is asked the most important question -- "What do you want me to do for you?"
Get on Instagram
This photo-sharing social media platform is hot, with over 75 million daily users. Mobile device users are constantly on the increase.
They snap photos of what they eat, where they go, and what they buy.
Your Instagram account will give you the opportunity to bombard customers with positive, upbeat images -- the trendier and funnier the better.
You should have accounts on SnapChat and on Vimeo as well. Remember, the only real way to control your online reputation is to represent yourself, rather than have strangers doing it for you.
Your Business Reputation Is Personal, But Not Private
When you are looking for a doctor or a lawyer to help with your
or any other legal-related matters, you don't want just any group,
actually specializes in such -- you want an individual who will take care of your needs. It's the same with consumers everywhere, and for everything.
They don't want an anonymous group of people selling them something -- they want an individual. So you've got to protect the individual who is out there representing your product or service.
This could be the CEO, the sales manager, or others in your company.
Don't leave their image to chance. See that photographs of them are positive, that blurbs about them are intelligent without being fawning, and above all, encourage and motivate them to always present a professional and upbeat image to the public.
REAL LIFE. REAL NEWS. REAL VOICES.
Help us tell more of the stories that matter from voices that too often remain unheard.