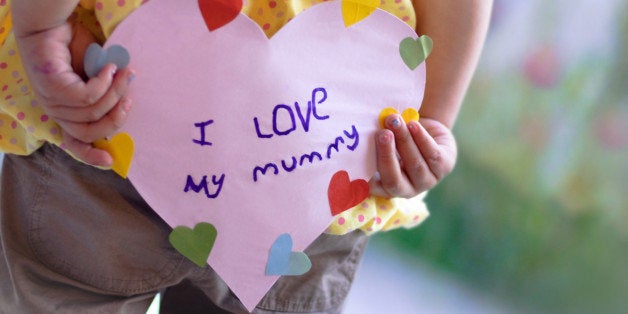 Mother's Day now trumps Valentine's as florists most busy holiday. What else are you searching for? Probably jewelry, which shows a 17 percent increase in the six weeks leading up to the big day.
Could classic mother's day gifts like flowers and jewelry be toxic? Here are a few things you should know when you're shopping sustainably for mom.
1. Treat Floral Foam Seriously
Floral foam can contain formaldehyde, called a "probable human carcinogen" by the EPA, which can cause eye, nose and throat irritation. If your mother's day bouquet includes floral foam, make sure your mom disposes of it afterwards through hazardous waste disposal -- a great resource for finding one in your area is Earth911.com, where you can drop in your zip code and find local resources for drop off.
According to the Pesticide Action Network, hothouse flowers can be grown with as many as 50 different pesticides. Top of the list is methyl bromide, considered a serious ozone depletor by the EPA. If you're buying mother's day flowers, avoid as many pesticides as possible by choosing USDA Certified Organic beauties.
3. Don't Mine for Jewelry
Dependent on third-world laborers who use toxic mercury to process it, mining for the gold that goes into trinkets like mother's day jewelry is one of the world's most toxic industries, according to a recent PBS report. Luckily, many designers are now turning to recycled metals to create new jewelry. You can also look for vintage designs, which also make for unique, one-of-a-kind gifts.
More than anything, I think moms want quality time with their kids. For me, it's listening to my son work out chords on a guitar, singing my daughter a lullaby at the end of the day, doing silly selfies with my teenager. Like most moms, I don't need something that comes in a box or a vase-my preference is something that my child made by hand.
But more than anything, I just want the speed of our lives to slow down for a minute, so I can remember each beautiful moment of being a mom.