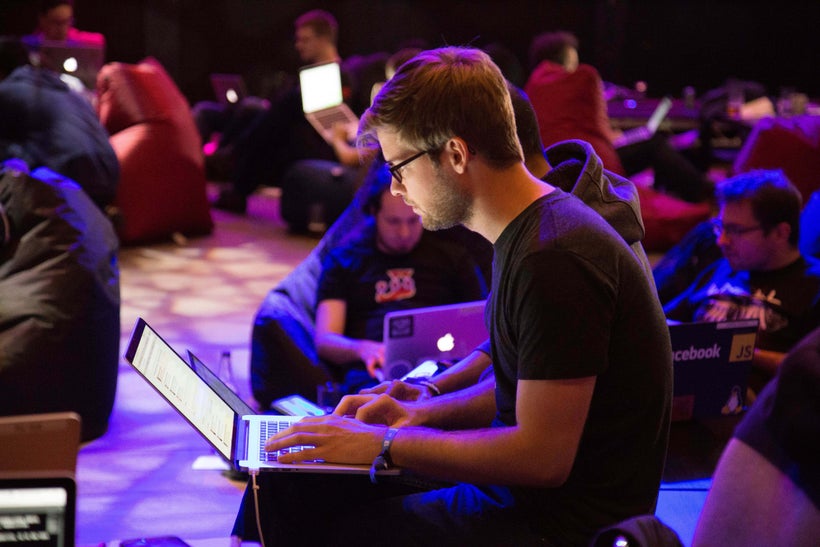 One of the biggest challenges that most startups need to tackle is to hire the right talent. According to a report from the Society for Human Resource Management, the typical cost of a hiring mistake is a 50 percent to several hundred percent of that person's annual salary.
Poor performers can even lower the bar for other employees, and adversely affect the growth of your startup.
Below are a few strategies to find the best employees as a lean startup.
1. Ask your internal circle
The easiest way to find the right talents is to ask your internal circle if they could refer anyone to join your company. Studies show that referred candidates if hired are likely to perform better and tend to stay at their jobs longer than traditional hires.
By asking your internal circle, you can save your time and money by wading through fewer résumés.
To encourage referrals, you can start an employee referral program that rewards employees for quality referrals. While they value the rewards you offer, your employees will feel more engaged when you recognize their input and contribution.
2. Look for remote workers
When you look for talent, limiting your search to a single city can be challenging. Depending on the city you're in, you'll often find that the availability of your prospective candidate is low, skill levels don't match or salary expectation is high.
The best way to tackle these issues is to build a remote team who has a proven track record of getting things done remotely. It opens the possibility to find the best talents that match your requirements.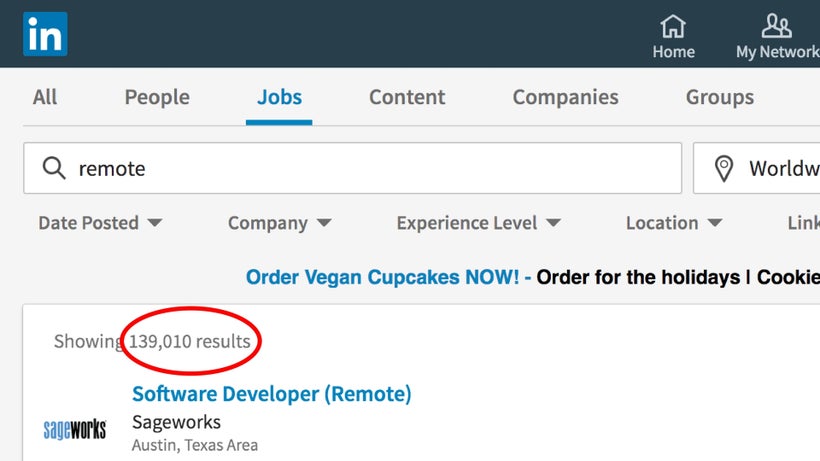 You can start by doing a Linkedin search or find people in various online workplaces like Upwork. You can also create a listing in remote specific websites like remotejobs.com and remoteworkhub.com.
3. Create a career page on your site
Recruiting the best candidates starts with building a career page that makes the right first impression. If you don't have an excellent career page, you're hurting your chances of finding a great external hire.
In your career page, you can explain the benefits for your employees such as no dress code policy or remote work options. You might also want to mention the fun stuff either, like the cool birthday party tradition or the yearly company retreat.
Once you built a page, be sure to place the link in a highly visible area of your site like top navigation.
4. Optimize your job posting
To generate applications from active job seekers, you'll need to optimize your job postings in a way that delivers respect. When it comes to the copy, pick words and use language that shows your candidates that you recognize and value their talent.
Let's see how to write and optimize your job posting that delivers respect:
Normalize your posting title:
When crafting a job title, you need to look from a job seeker's perspective. Instead of using fancy titles, use the same wording that your prospective candidates are more likely to enter. One way to differentiate your Linkedin job post is by adding "(Remote)" to your job title. This way, when people search for "remote" on Linkedin, your listing will show up.
Be sure to make your posting easy to scan. You can categorize the job postings by department or location to help candidates quickly find the positions they need. You'll also want to ensure that candidates can pull out the most important components, the skills, the requirements they're looking for.
Make the hiring process easier:
A study by Staffing.org reported that 47 percent of candidates prefer not to apply for a specific company if the hiring process is tedious and frustrating. Keep in mind that good talents are always employed so you don't want to make it too hard for them to apply. You can make the process easier by adding Linkedin's "Easy Apply" button. Candidates will be able to filter by "Easy Apply," making it easier to find your listing.
Finding the right talent can be challenging, but with the right strategies in place, you can find the best employees for your startup.
REAL LIFE. REAL NEWS. REAL VOICES.
Help us tell more of the stories that matter from voices that too often remain unheard.
This post was published on the now-closed HuffPost Contributor platform. Contributors control their own work and posted freely to our site. If you need to flag this entry as abusive,
send us an email
.