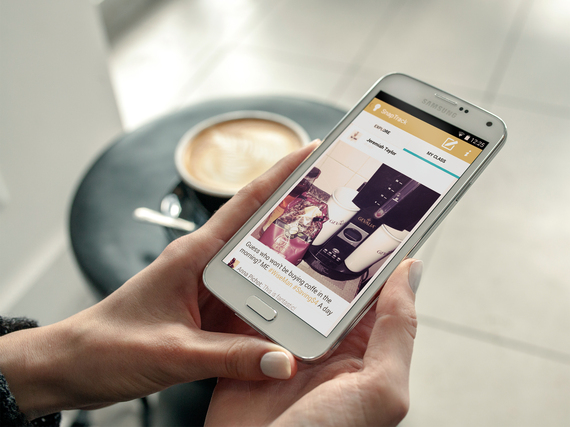 Like many nonprofits and social good organizations, Moneythink found its early footing as a hands-on local program that eventually reached a crossroads of needing technology to broaden and deepen its impact nationally and beyond.
It is at that crossroads that many organizations become daunted. They see a huge undertaking, a steep investment, an unpredictable timeline, and a distraction from their core programs - all for unknown results. It's not surprising many won't travel down a high-tech road.
But Moneythink, a Chicago-based nonprofit empowering the next generation with financial capability, decided to create a high-tech tool to blend with its high-touch program to better help its students save, spend mindfully, and use financial products safely. The resulting technology is MoneythinkMobile - a gamified Instagram for finances. Since its launch in the fall of 2014, MoneythinkMobile has enabled 2,285 student accounts, 8,477 posts, 10,687 purchases audited, and 781 financial goals set.
In MoneythinkMobile's first year of nationwide use, it gained groundbreaking transparency into students' financial habits, preferences, and decisions, resulting in a 30% increase in the number of students who became regular savers, a 12% increase in students who became diligent spending trackers, a 20% increase in the number of unbanked students who opened accounts, and more than $6,500 saved.
"Moneythink has made me more financially wise," said Mikel Cotton, a student from Clarksdale, Miss. "Before, my mom would give me money, and I'd just go ahead and buy this or buy that, but now I'm thinking, 'Okay, I need stuff for college, I need to be building my financial stability so I can be successful.'"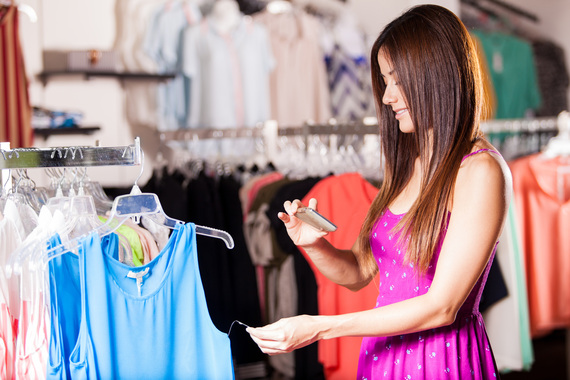 As its blended learning model has gained traction, Moneythink has experienced a new momentum in the form of increased recognition in the innovation and social entrepreneurship spaces, as well as new funding and implementation partners. For example, Moneythink recently announced:
650,000 in funding over two years from JPMorgan Chase & Co. to fuel continued growth;
selection as a Top 20 FinTech Companies to Watch in 2015 by American Banker magazine;
100,000 in funding over two years from PIMCO Foundation;
securing high school and university partners to test new pilot programs;
80,000 in funding this year from Capital One; and,
starting a three-year study to assess Moneythink's long-term impact, funded by American Express.
In its 2014-15 annual report, Moneythink notes that in that year it launched seven new chapters, unlocked MoneythinkMobile for eight other organizations to use with their students, and doubled the size of its team.
Going forward, Moneythink is focused on growing its impact on each student's spending and saving behavior, expanding the reach of its technology to many more organizations, and building demand for blended learning solutions in the financial capability field.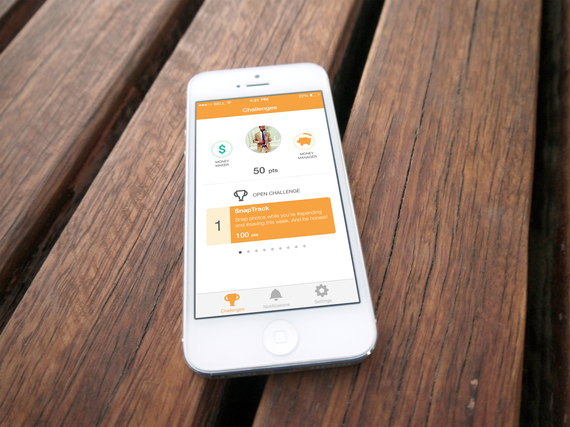 As Moneythink's strategic partner for mobile app development, we had a front-row seat to this organization's beautiful technology evolution. We continue to view Moneythink as one of the best examples we've seen of an organization successfully blending high tech with high touch for greater impact.
We see lessons for other organizations exploring technology options to sustain and scale their programs. With that in mind, here are four takeaways from Moneythink's dive into technology development, testing, implementation, and measurement for greater impact.
1. Adopt an innovation mindset
Innovation isn't second nature to most organizations, and that's understandable. The day-to-day needs of most nonprofits are so pressing, there is little time or energy to dream of new possibilities or study the latest in technology tools. A subtle shift in mindset, however, can make technology more palatable.
Moneythink had an innovation mindset from the start, which made technology discussions easier and more productive.
2. Neither tech nor touch needs to suffer for the other
Like anything shiny and new, it is easy to become distracted from core programs by the development of a new technology tool.
Moneythink kept its laser focus on its school and classroom-based near-peer mentorship programs throughout the development of MoneythinkMobile. And when it came time to introduce the app to students, it was brought on gradually and with a lot of feedback and iteration.
As a result, the overall product did not suffer - in fact it continued to flourish - during the technology development process.
3. Start with the end (user) in mind

Moneythink began the development of its mobile app with the students of its program in mind. With the help of IDEO.org, Moneythink used human centered design (HCD) to determine the starting point for a technology solution to complement and enhance its classroom-based program. This meant that before the first line of code was ever written, Moneythink created rapid prototypes to put into the hands of students, and then test and iterate.
4. Seek partners who will love you and empower you

In our partnership with Moneythink, we've witnessed the program grow, the technology gain traction with students, an increase in support from funders and program adopters, and now, an opportunity to bring technology development of the core platform we've built in-house.
As work with Moneythink on this product is winding down, the parting is sweet because it signals we were successful as a technology catalyst, and that is the most satisfying kind of partnership we continue to seek.
Besides, innovation is a process and a discipline, and I'm confident there is more high-touch, high-tech innovation to do together as we build programs and tools that impact people.
Calling all HuffPost superfans!
Sign up for membership to become a founding member and help shape HuffPost's next chapter