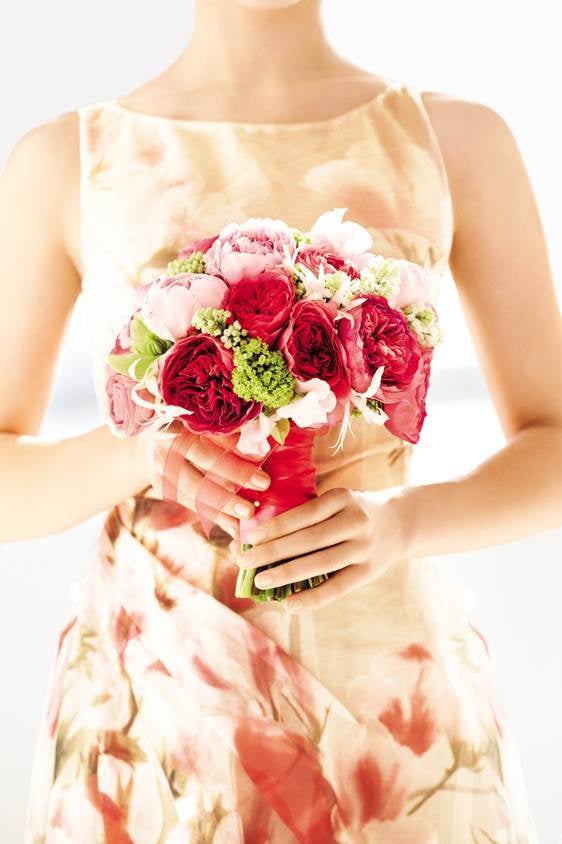 Being a bridesmaid is an honor and a big responsibility, one that comes with a to-do list spanning everything from donning a matching dress to planning a bridal shower. A list that most bridesmaids don't get? One that outlines what they shouldn't do! Being a great bridesmaid means avoiding a few key faux pas, so we've asked our experts to share the things a fantastic bridal party must never do. Be sure to share this one with your 'maids!
DON'T complain about the bride. Even in her most bridezilla of moments, badmouthing or complaining about the bride is a big no-no, no matter who is listening. Instead, try to put smaller slights into perspective. Have a real issue with the bride, whether she's picked a crazy-expensive dress or is being super demanding? Talk to her one on one to try to find a solution instead of creating a bridal-party gossip mill.
DON'T be late. Whether it's the engagement party, the rehearsal dinner, or the morning of the wedding, a great bridesmaid is never late. In fact, she's always a few minutes early so she can offer to lend a hand. Showing up late can really throw a wrench into a wedding-day timeline full of hair and makeup appointments, so make sure you're ready before you're needed to keep everything moving along.
DON'T boss around the wedding planner. The planner is there to help the bride, not to help you. She will have a to-do list a mile long for the wedding day and will be focusing on the bride, so don't distract her from what your friend has requested. Of course, if there's something you think the planner might not be aware of that could impact the day, pull her aside for a moment and let her know discreetly. That way she can handle it without stressing out your BFF on her big day.
DON'T get drunk before the ceremony. We don't want to stop you from enjoying the festivities, but keep the partying in moderation until the main event is over. There's nothing wrong with a nerve-calming glass of champagne, as long as you'll make it down the aisle and back with ease. Then, once the rings have been exchanged, it's time to celebrate! Take a deep breath and don't forget to take it all in; being a bridesmaid in your BFF's wedding is a memory you both will cherish for the rest of your lives.

REAL LIFE. REAL NEWS. REAL VOICES.
Help us tell more of the stories that matter from voices that too often remain unheard.
This post was published on the now-closed HuffPost Contributor platform. Contributors control their own work and posted freely to our site. If you need to flag this entry as abusive,
send us an email
.