Theodore Roosevelt wasn't lying when he said, "believe you can and you're halfway there."
But, and this is true for most small businesses, the second half of the race to success is a little more difficult.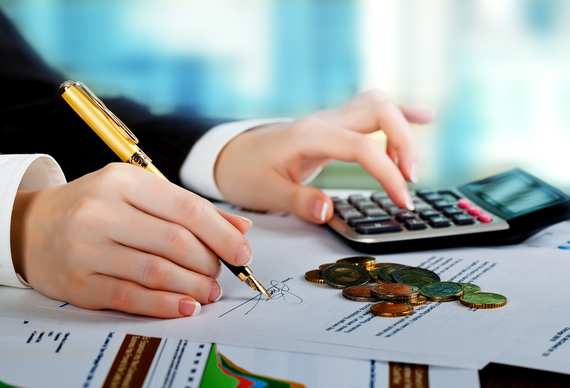 Why's that? Because every good idea takes money to become a reality. Further, even the most successful entrepreneurs must convince investors that their plans are worth lending money to.
"It is imperative for today's small business owner to understand the mechanics of building and properly utilizing business credit to fully maximize their potential in the increasing market competition once the proper foundations are built a legion of doors open up for business growth" says David Acosta, CEO of Business Tradelines.
What are business people to do? In order to finish the race and get an idea, product or service to the market, many entrepreneurs must turn to business trade lines and loans.
As an entrepreneur I'm sure you have the "believe you can" part taken care of, but what about the financing? Like any important business decision, finding a line of credit should be done carefully. Look, we all get a little zealous when we have a good idea, but that doesn't mean we have to rush things and risk doing them wrong.
Keep in mind this is a cautionary list, which implies the process of finding credit for your business or startup isn't easy. In fact, many great ideas never make it to market do to funding disputes, bad deals or failed agreements.
Is your business ready for the next step?
You've all heard the line, "you're only as strong as your foundation." Well, it rings just as true in the business world as it does in your personal life.
Markets are highly competitive, and it's easy for a startup or small company to lose out to competitors because they tried to rush things. That being said, it's important to stop and ask yourself, "is my company's foundation strong enough for the next step?"
Put your pride aside and look at the books. Are you losing money? Do you have a strong marketing plan? Once you get the line of credit, will you be able to use it wisely? Odds are you won't be looking for a business loan if your company isn't in order, yet it's worth taking a solid revision.
It's best to wait for trade lines; more money won't solve your structural problems. Once you're confident in your foundation, you can start your expansion.
Is the provider charging you an up front fee?
As long as there's been business there's been scammers, conmen and liars. Sadly, the internet has made it much easier for these seedy people to take advantage of optimistic entrepreneurs and business owners. These scams often happen before a company even finds an investor. To explain, many sites and services work as providers for people seeking a credit line for their business, which means they play matchmaker for your startup and a potential trade line.
Using such a service is a smart move, but that doesn't mean it's without risk. According to Business Tradelines, a leading service in the business credit industry, a warning sign of a scam in the provider phase is when they ask for money before you're matched with a line of credit.
It should be obvious to see the danger in this, since the provider has no incentive to find you a real, ongoing source of credit if they're paid before doing their job. Yet, too many business owners fall victim to an up front fee due to the empty promise of a "too good to be true" credit line. Any reputable trade line provider would agree that finding credit isn't a guaranteed thing, which is why you shouldn't have to take a gamble and pay before the deal is done.
Your personal credit score
Let me set the scene: you manage a profitable business and have a well-thought-out plan for expansion. According to your calculations, opening a new store will turn a profit in just a few months. All that's missing is the money to make it happen. Sounds like a winning formula for a loan, right?
Not necessarily. If your personal credit score is low, or you have a bad reputation with creditors, then odds are you'll have a difficult time finding a line of credit. This is even more true for entrepreneurs seeking a first time loan, since banks are already hesitant to fund a newcomer.
Have bad personal credit? Hope is not lost. In fact, most experienced providers know how to avoid putting poor credit scores in your report, as well as how to boost your credit score before hitting the market. Still worried? There are many options out there, so don't be discouraged if your first loan application gets rejected.
Will you be able to stick to the terms of the loan?
It's a shame when a great idea is put on hold due to a lack of funding, but you have to be realistic. No matter how innovative or ambitious your plans may be, if you can't stick to the terms of the loan, then it's best not to do it at all.
In other words, credit trouble is a dangerous game to play, and though there are plenty of trade lines available, it's unrealistic to believe they're available to you if you can't respect the ones you already have.
Hopefully this isn't too intimidating. After all, finding a line of credit is a normal part of starting a new business or expanding an existing one. To make things easier, I've compiled four things to be cautious of while looking for a line of credit.
Keeping these considerations in mind while exploring trade lines will help your business or startup find a trusted source of credit; one that will allow your company to grow.
Being ambitious and confident are necessary traits for any entrepreneur, yet no business plan can go through without funding.
That being said, it's crucial to keep these four cautionary thoughts in mind before going into the market for trade lines. If approached smartly, the hunt for credit can be an exciting step towards accomplishing your goals.
REAL LIFE. REAL NEWS. REAL VOICES.
Help us tell more of the stories that matter from voices that too often remain unheard.