Most employees and their managers would agree that the best part of a performance review is when it's over. In reality, that is precisely when the hard work actually begins. Whether you aced your last performance review or were given a litany of complaints about your failings, the most important thing you can do now is follow up. Don't just continue as is without implementing the salient points from your evaluation. Here are a few other tips to consider after a performance review: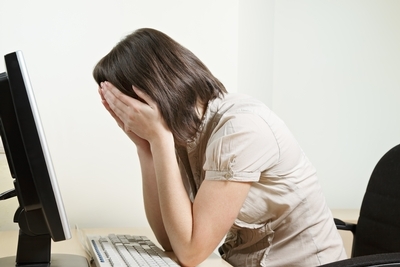 1. Don't Stress
Even if some parts of the review were negative, remember that this information was intended to help you. Becoming defensive, angry or even overly apologetic will not impress your manager or help to alleviate the concerns. That feedback can be incredibly valuable as you grow in your career. Learn from it and execute the necessary changes to ensure greater productivity and growth.
No matter how helpful it may be in the long run, hearing that you haven't met expectations can pierce even the strongest pride. Remember to treat yourself kindly, whether that means starting a meditation practice, exercising more, or finding an outlet to relay your work frustrations. Being more present and healthy outside of the office will produce positive ramifications inside as well.
2. Don't Wait a Whole Year for Another Review
Despite a great review and promotion, it can still be hard to find the momentum to get started on the next year's objectives. Most people find themselves a few months post-review without making significant changes. Sharpen your focus by immediately working on your work journal for the next review period. Keep track of your achievements as well as your challenges and use the notes as the basis for self-reviews. Instead of waiting for the formal performance review, give yourself evaluations every quarter or so to make sure that you are staying on track, both with performance goals for your job and developmental goals for your career.
Rather than wait for your employer to follow up with you about those goals, set a timeline for meetings to check in and discuss your progress. A once per year performance review is insufficient to establish a collaborative, cooperative workplace. By being proactive instead of reactive and creating accountability for yourself, you ensure your success and demonstrate your commitment.
3. Don't Go At It Alone
Your career should not exist in a vacuum. Mentors, friends, or colleagues can help shed light on crucial issues brought up during your performance evaluation. Working through your areas of improvement as well as aspirational goals with others can help shift your perspective and evoke transformation. Regularly soliciting opinions on your progress avoids any surprises in your next review and keeps you focused on your action plan. Find people whom you trust and respect to serve as sounding boards for you.
If you are at a larger company, ask your manager if there is a formal mentorship program. Think about starting one if there isn't! A strong mentoring relationship can have a lasting impact on the direction of your career development.
4. Don't Disregard What's Next
This is your life. While work may not be the highest priority for you, most likely it is still where you are spending most of your waking hours. Why not push yourself to make the most of it? Employ what you learned from your review, the good and the bad, as the basis for new career goals, at your company and beyond.
On average, women hold over 10 jobs in their lifetimes. Chances are your current role is not the one you will be retiring from. Think through where you want your career to go in 1, 5, and 10-year increments. Write down your short-term and long-term developmental goals regarding how to achieve the career you desire. Ask to work on specific projects or in departments that will challenge you and further develop your talents and experience. Whether it's going back to school or opening your own business, use the job you have to build the skills and expertise necessary for the job you want.
Related
Popular in the Community