Goldie Hawn turns 71 today and she couldn't look better! The iconic blonde bombshell, known for her bubbly personality and big blue eyes, has entertained us with her vivacious persona for decades ― whether it was making us laugh until we cried on "Laugh In" or empowering us in "The First Wives Club."
At 71, there's more to Goldie than just her contagious laughter and that voluminous hair. Here are a few things you may not have known about Goldie.
Though she could easily pass for an older sister to her equally-beautiful daughter, Kate Hudson, Hawn is actually a grandmother of five. Kate Hudson has two sons and Hawn's son, Oliver Hudson, has two boys and a girl. But don't call her Grandma Goldie. Hawn wrote in her memoir, "A Lotus Grows In The Mud," about the day she became a grandmother. "I could barely contain myself. But was I really a 'grandmother?'... a word that had so many connotations of old age and decrepitude." They decided she would be called "Glam-ma." 
Goldie loves kids so much that she created a foundation in support of education in 2003. The Hawn Foundation works to help kids focus better in school, with activities designed to help them stress less and be more engaged in the classroom. She told NBC News that children are our most precious resource. "They are only 25 percent of our population today but they are 100 percent of our future," she said. "We can't turn a blind eye to the importance of the wellbeing of our children, and we need to pay close attention to building the future leaders of tomorrow."
She's known for her optimism and upbeat attitude, and now we may know the secret behind it. Hawn says she's been meditating since 1972 and thinks it's important for all of us to unplug in today's technology-obsessed world. "We go into restaurants, and people aren't talking anymore. They're texting. While they are sitting at a restaurant with each other. So we're losing this intimacy that we need to have as human beings," Hawn said in an interview with ELLE Magazine.
Hawn recommends journaling and meditating just 10 minutes, twice a day, to relieve stress and to be happier. We'll have to try that.
4. She has great advice for making a relationship last.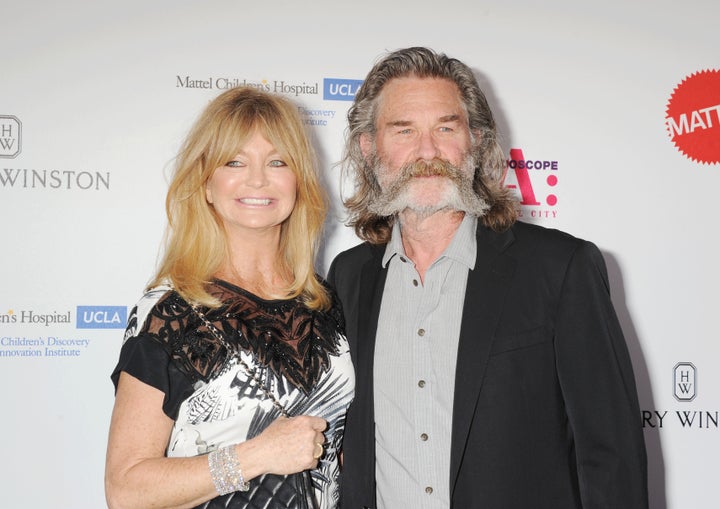 Hawn and beau Kurt Russell are among Hollywood's longest-lasting couples, having been together for over 30 years, without tying the knot. Hawn's advice for anyone wanting to make their relationship last a lifetime is perfectly simple and incredibly wise. "Intention is the key," she said in an interview earlier this year.  
"It's also about not losing yourself in each other. Being together, two pillars holding up the house and the roof, and being different, not having to agree on everything," she said.
Here's wishing Goldie many happy returns of the day and wishing her and Kurt many more happy years together.
PHOTO GALLERY
Goldie Hawn's Best Style Moments
REAL LIFE. REAL NEWS. REAL VOICES.
Help us tell more of the stories that matter from voices that too often remain unheard.