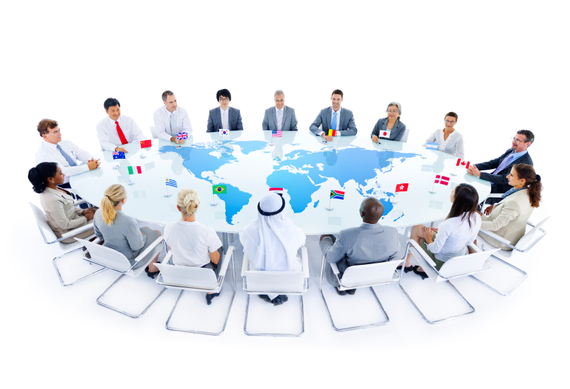 Advancement in technology over the last two decades has made it easier for people to conduct business on a global scale. A few decades ago, only big firms had the means to facilitate partnerships and business transactions worldwide. With the onset of the Internet and vast improvements in communications, it is now possible for small to medium size businesses to operate beyond their geographical boundaries. Unfortunately, from a business standpoint, with international partners, there can be a myriad of challenges. It is commonplace for issues such as differences in expectations, language barriers, mistrust, and other factors to make it difficult to foster successful relationships with international partners. There's also an inherent risk of fraudulent individuals and companies posing as reputable international partners. All the above are justification to conduct a thorough due diligence investigation before engagement with potential international partners.
The concept of conducting international due diligence is commonplace since the enactment of the US Foreign Corrupt Practices Act (FCPA) of 1977. It is critical to combat corrupt business practices. Often, international due diligence is interpreted to mean a mere database inquiry; however, it most go far beyond this basic step to uncover potential risks. The complexity and interconnectivity of the world in which we live demands international due diligence that includes in-depth investigation which covers every facet of the partner's business and background. Conducting a deeper, more systemic investigation of potential international business partners is essential for companies that want to maintain their reputation and stock value. The following are tips to consider when conducting due diligence on potential international partners.
1. Do it Before, Not After: One of the common mistakes involves companies engaging with new business partners, before conducting proper due diligence. Although conducting due diligence might prolong the start-up time for your new business relationship with an international partner, failing to do so may bring a substantial financial and operational repercussion your company might not be prepared to bear. Proceed carefully and thoroughly with all new business relationship. Don't jump into a relationship you might come to regret later.
2. Make it Formal: A major mistake is to allow the process of due diligence to become somewhat informal. With cultural differences, the interpretation of basic business concepts may vary from country to country. This is why it is critical to keep the procedures formal in your attempt to conduct a successful due diligence investigation. Administer questionnaires to collect basic information about the partner's background and encourage them to answer specific questions.
Suggested information to be collected includes:
a. Background Information: Whether it's an individual or a business venture, it's imperative to collect basic identifying and registration information
b. Ownership and management: If you are dealing with a firm, then you want to ask for information about the beneficial owners of the firm and others that are able to exercise influence over the entity. It's also important to request for information on any past or present relationships with government officials by any of the individuals involved.
c. Ask for Disclosure: Any civil, criminal and regulatory matters. This is important to help you identify their history, trends or possibility of risk factors.
d. Get to know their "FBI": Gain knowledge on the anti-corruption and compliance practices of their country. Learn about their laws, and how the company or individual is complying with such laws.

e. Third party References are good: Don't shy away from asking for references from individuals knowledgeable about the business partner who can provide verification of business relationships and experience. This will help reduce the risk factors as well.
f. Let them sign: Ask for the signature of a responsible party who attests to the veracity of the information you have collected. You should also include a clause that indicates such person agrees to abide by all applicable laws and policies of the company in carrying out its activities.
3. Verify the information: Many businesses stop at just the information collection stage. Without verifying the information disclosed on questionnaires completed by business partners, you have not fulfilled your due diligence obligations. Utilize a risk-based approach to verify the information provided. More importantly, independently identify adverse information
4. Red Flag Means Action: It is not enough to identify red flags in the information provided. Red flags must be acted upon swiftly. There are some red flags that could prompt the request for more information as well as others which may signal the need to abort the relationship. This is why it is important to familiarize yourself with business news blogs which contain a wealth of relevant information and appropriate topics to include in the due diligence questionnaire.
International due diligence shouldn't be conducted as an effort to fulfill all righteousness. It is a practice to be taken seriously by firms or individuals attempting to increase their global reach. In doing so, you gain a wealth of knowledge regarding future partners and significantly reduce your exposure to external risks.
Calling all HuffPost superfans!
Sign up for membership to become a founding member and help shape HuffPost's next chapter