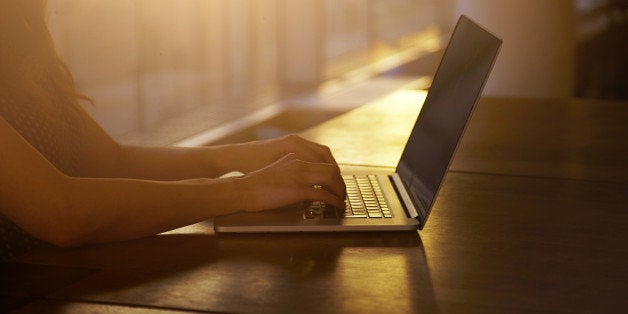 You've written, edited, proofed, and formatted your book manuscript until it's polished and ready to go. So you may think that the finish line to getting published is in sight and all your hard work is behind you.
Not so fast. Getting your work published is a marathon, not a sprint, and you've simply entered the next leg of the publishing race: finding a literary agent to represent your book to publishers.
As you search the Internet and pore over directories, it's important that you don't make the mistake of believing "more is better!" Sending your query packet haphazardly to any and every literary agent whose name you find doesn't give you better odds -- it gets you more rejections. Instead, through careful research, narrow the field down to those agents most likely to be interested in you and your writing.
What You Must Know Before You Query An Agent:
How much experience the agent has. An established agent with years of experience will have more publishing industry connections and insider information. He or she will know which editors like your style of writing (as well as the editors who don't) and the best places to effectively pitch your book.
Of course, new agents just starting out can make up for their lack of experience with enthusiasm and a strong determination to succeed and build up their client roster -- hopefully with you!
What genre(s) the agent specializes in. An agent who only handles thrillers or mysteries may not be the best person to represent your romance novel. He or she may not have the contacts needed to market a book in a completely different genre. And even if an agent wanted to take on your book to try working in a new genre... do you want to be the test subject? Maybe yes, maybe no.
If the agent works with an agency or independently.A literary agent working with a well-established agency has access to a large network of other agents, more marketing power, and a vast array of support services. But there's always the possibility that you and your book could get lost amidst the agency's crowd of authors.
An independent literary agent may be able to devote more time to promoting and focusing on your book. However, he or she may not have the same clout or connections as an agent with a big-name agency.
Membership in the Association of Authors' Representatives (AAR).The Association of Authors' Representatives is a nonprofit organization for professional literary agents. Agents who are members must meet the AAR's requirements and adhere to its bylaws and ethics.
If an agent you're interested in isn't a member of AAR, that doesn't mean you should automatically reconsider. Just be sure that the agent follows the AAR code of conduct and its guidelines for handling client funds.
By taking the time to thoroughly research and accurately target the literary agents you query, you'll have a better chance of finding one who will be interested in representing your book.
Related
Popular in the Community