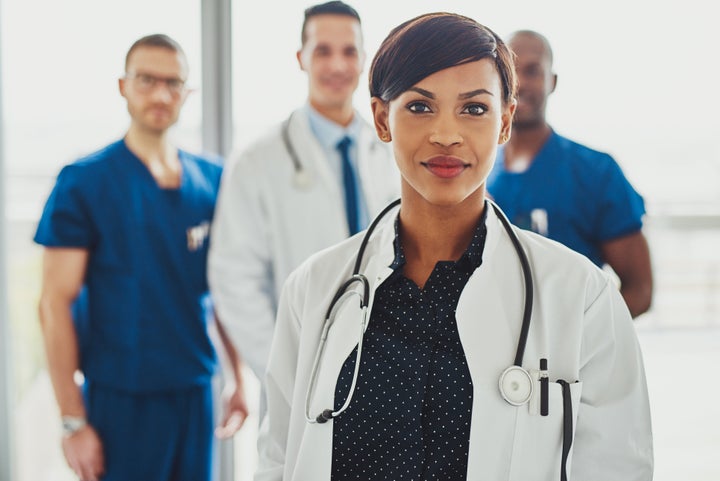 If you are seeking a medical specialist, it is most likely a primary care physician, who is specifically trained in treating common health problems, has decided you or a loved one would benefit from a visit with an expert in a certain medical field. Whether for long- or short-term care, choosing a specialist doesn't have to be an overwhelming decision. Along with our friends at Kaiser Permanente, we've put together some tips to help you make the best choice.
Check the quality ratings of the medical organization.
A major consideration should be finding a health care team nationally recognized for putting patients first.
The top-rated medical organizations usually adopt a multifaceted approach, coordinating care every step of the way. In addition, these health care professionals work within highly skilled teams, using the most current and innovative technology in their fields, while remaining focused on a patient's unique needs.
Some have better ratings than others. Choosing an expert from a medical organization that has consistently received high marks is important.
Go with a professional with the right credentials, experience.
Your care ultimately depends on the individual specialist and the team that supports him or her.
The first thing to consider is a physician's credentials, training, experience and knowledge of the latest techniques and research.
Here are some questions to ask: Is this physician board certified in the area you need? Has this person treated cases like yours? If so, the more cases with successful outcomes, the better. Is this specialist knowledgeable about the latest treatments? Is he or she involved with clinical trials research to come up with better treatments or understand a condition more thoroughly? Answers to these questions will help you make an informed decision about a specialist.
You deserve to feel well-informed and to have a good rapport with your specialist. A physician should clearly explain your diagnosis and treatment options. He or she should compassionately address your questions and concerns, and be open to tailoring care to your unique needs.
Options for communicating with your care team should fit your lifestyle. Ask about the different ways you can be in touch – it can be via phone, email, in-person or even video.
In addition to offering various ways of interacting with care providers, patients should be able to take advantage of a myriad of secure tools for communicating and staying informed. At Kaiser Permanente, patients have access to online features that allow them to send secure messages, review visit summaries, view lab results, order prescription renewals and more. If you or your loved ones are not fluent in English, leading organizations offer interpreter services in hundreds of languages and dialects.
Coordinated care is important.
Though you have been referred to a specialist, that doesn't mean you stop seeing your primary care physician. In fact, because of the integral role both play in your care, it is important that your primary care physician and the specialist have good communication and are well coordinated.
As the nation's largest integrated health system, Kaiser Permanente is known for its coordinated care. Specialists and primary care physicians at Kaiser Permanente work together and can view your history, prescriptions, and treatment plan through an electronic medical record, ensuring your care is seamless.
The best specialists are those who recognize each patient is a person with unique needs, and are committed to taking the time to make each patient feel comfortable and well-informed about their condition and treatment options―and you deserve nothing less.
Kaiser Permanente stands for total health ― mind, body and spirit working at their best. We understand that helping busy members manage their total health can be challenging. Our integrated model combines health plan, hospitals and doctors' offices, and medical groups all under one umbrella. This improves both access and coordination of care. Our expert and caring Permanente Medical Group teams are empowered and supported by industry-leading technological advances and tools for health promotion, disease prevention, state-of-the-art care delivery and world-class chronic disease management. Kaiser Permanente is dedicated to care innovations, clinical research, health education and the support of community health. For more information, go to kp.org.