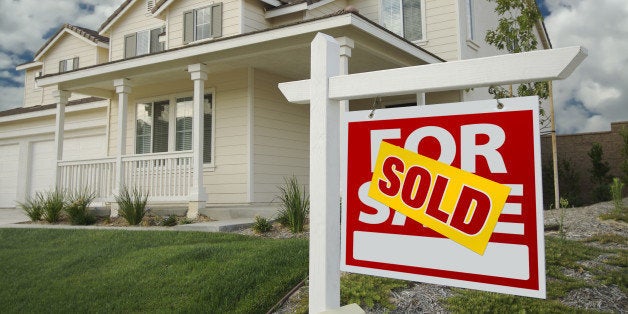 Being in my twenties, buying and owning property is something I've come to be thinking about actively. According to my calculations, I should have enough in savings to pay for a down payment on a condo or townhouse in two-to-three years and I couldn't look more forward to the day where I officially become a homeowner and leave my days of renting behind.
Times have changed since the days of our parents though, since owning a home is not really the norm and sadly becoming the exception. A report released by the U.S. Census Bureau last year found that homeownership for Millennials is lower than ever, as only 36 percent of people under age 35 currently own a home. But, owning a home or piece of property can be vital to creating a good financial future for yourself, as just some of the financial benefits of owning a home include building wealth, increased equity, and paying less for shelter in the long-term.
Now is the time to start thinking about property investment and homeownership, since starting young will give you an advantage in the financial game of life. If you're wondering what you need to know before buying, here are my four tips on investing smartly.

1. There Are Alternatives To The Traditional Paths
You probably think that the amount of time and expense that goes into purchasing your first home isn't in the cards for you, but there are many alternative models to becoming a homeowner than the traditional save-and-get-a-mortgage route. One example of this is buying to lease, by which process allows you to purchase a condo or home for lower than market value and then lease to tenants to turn a profit, which allows you to save money and earn a fast return on your investment that you can put towards buying the home of your dreams. You could also opt into a lease-to-own home ownership program, which allows you to build up rent payments towards full home ownership over a period of a few years. There are many alternatives to traditional investment paths, so do your homework and don't be afraid to see what's out there!
2. Saving and Hard Work Pays Off
I'm just going to say it; in order to ever own a piece of property, you need to prioritize saving. With that, you also might need to take on more work, whether it be a second job or going back to school in order to raise your career potential. The average home in the U.S. costs $188,000 and if you are going the traditional route to property ownership, you'll need a 20 percent downpayment on this price, which for the median home price comes out to save about $37,000. Make sure you are prioritizing saving your pennies if you're looking to buy -- yes it will be hard, but think about the future you're investing in.
3. Don't Be Afraid of Renovation
Buying an older property that needs some updating is always going to be a better investment than buying something move-in ready. Firstly, homes that needs renovation are priced lower, so they are much more affordable than new construction. Secondly, you can learn how to do renovations and through this process, increase the value of your property immensely, meaning you'll turn a much higher profit when you sell.
4. Doing Your Homework Pays Off
It can look easy and seem easy to purchase a home or investment property, but in reality there is a lot that goes into it. You should not only be looking into the sticker price of the place, but also research comparable properties and prices in the area, research all of the investment expenses and bills, save every receipt and document you come across, and make sure you know about the area you're buying in. You also should talk to a financial planner before buying, to make sure your finances are in order, to see what you can realistically afford, and learn how to maximize your investment dollars.
When it comes to buying your first property, it's always better to be safe than sorry. Don't risk buying something that you have any hesitancy about! But, if you use your head, do your homework, and work hard, I have no doubt you'll make a great investment; you've got this!