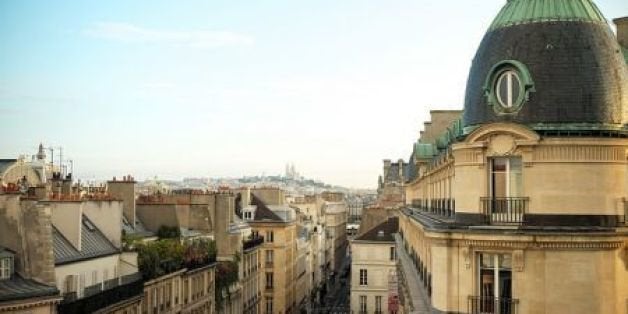 Many frequent travelers have become wise to the idea of renting a vacation condo instead of a standard hotel room. And for those who take advantage often, the benefits can be huge.
For starters, condos usually come with a full kitchen. For those trying to save some money by eating a few meals in, that perk alone can be both convenient and lucrative. And vacation rentals generally have more to offer than a typical hotel room anyway, with living areas, private entries and multiple bedrooms for those who need them.
But have you ever booked a vacation condo in pricey Europe? Before you do, there are a few things you should know. All of the benefits remain, but there is a layer of complexity you should consider that makes the prospect different than say, reserving a beachfront cottage in Florida. Here are the key factors to consider before booking your European vacation rental.
Research your neighborhood
Big European cities like Rome or Paris are ripe with vacation condo options tailored to any budget. The problem? Many of them are tucked far into the boroughs and nowhere close to top attractions.
Hop on Google Maps, read message boards and learn as much as you can about any neighborhoods you're considering. Study how close they are to where you want to explore and ask yourself how much of your holiday you want to spend commuting. Before booking your condo, look for nearby public transit options. If you're close to the busiest bus or train lines with the ability to zip anywhere in minutes, your location may not be quite as important.
Compare booking sites
Sites like Airbnb and VRBO make it easy to compare vacation condos based on price, location and other factors. Still, it's important to consider the local vacation rental agencies that may offer more authentic options. For example, sites like RentaVilla.com and InterhomeUSA.com list apartments and condos all over Europe. Meanwhile, each destination usually has its share of vacation rental agencies. Barcelona offers sites like BarcelonaCheckIn.com, for instance, while francehomestyle.com offers a wealth of rentals in the area surrounding Paris.
The renting process can also vary widely across each site, so make sure you understand how your payment will be handled. VRBO, for example, allows you to book rentals directly from the owner, whereas local rental agencies may operate more like a hotel. Where you might have more negotiating power with an individual owner, it's possible you would feel more comfortable renting directly from a business. Weigh the pros and cons of each option and decide what works best for you.
Read plenty of reviews
The Internet makes it easy to learn whether others have enjoyed the vacation rental you're considering, or if they had a bad experience. And that's another good reason to book your vacation with an online rental site that allows previous renters to leave comments or reviews -- it can help you weed out the bad apples and find the hidden gems. Before you book, scout the sites for any input you can find -- both positive and negative. A few poor reviews might not spell trouble, but a whole slew of them is likely a warning sign. If the property is in disrepair or it isn't as advertised, disgruntled renters will likely let you know. But you'll only hear their complaints if you take the time to read them.
Ensure your transaction is safe
Some booking sites offer certain financial protections that may help you feel more secure with your rental arrangement. For example, Airbnb handles the financial side of your transaction and doesn't release your funds to the property owner until you check in. If you don't go that route and opt to book a rental directly from the owner or through a private rental agency, there are some red flags you should look out for.
For example, never send cash or PayPal funds to anyone without securing a verified rental agreement first. Also, only consider vacation condos that you can book with a credit card. Since credit cards offer protection against fraudulent charges, you won't be on the hook for your rental if the landlord backs out of your agreement or fails to deliver the vacation condo in time for your arrival. Being forced to find a new place on the fly may sound scary, but it's much easier to take those steps if you are able to recoup the money you spent on the first rental.
Booking a vacation condo can be a huge money-saver since rentals usually provide much more than a basic hotel room. And since rental apartments are typically tucked in residential areas and away from the main tourist areas, they may also provide a more authentic experience overall.
Still, it's important to remember that booking a condo in Europe isn't quite as easy as booking a room in New York City or a beachfront condo in Santa Barbara, California. The stakes are higher, and when traveling overseas, there are more elements that can go awry. But the rewards can be big if you do it the right way -- you just have to know what to watch out for.
About the author: Holly Johnson is the founder of travel website, Travel Blue Book, which covers travel experiences ranging from cruising to fine dining. Holly also writes about frugal living, travel and budgeting on her other website, Club Thrifty, and at Get Rich Slowly, Frugal Travel Guy, Personal Capital and many other online publications.
Related