You've finally made the choice, you're going to purchase a luxury home. Whether it's for yourself or as an investment, there are several things to consider when looking for potential properties.
Any kind of investment is a risk, but these tips will help you make a smart decision that fits in with your long-term goals and will also help minimize the chances of something going wrong.
It doesn't matter if you've seen a lot of properties (or you haven't even browsed listings) these tips will point you in the right direction.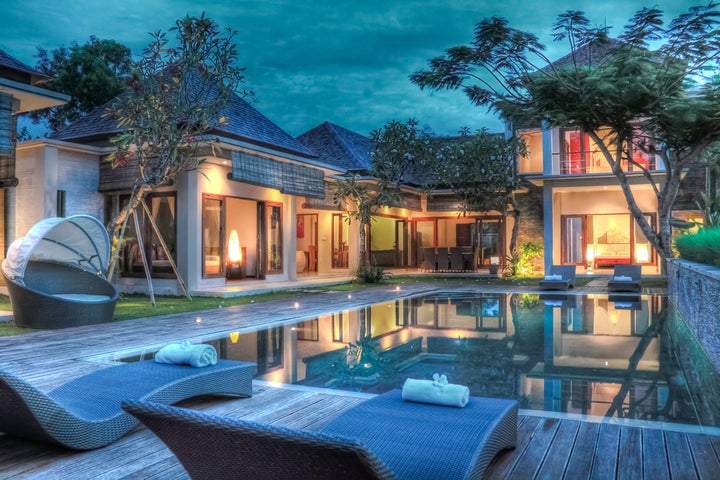 While it seems to be a pretty common sense piece of advice, "Location Matters" does get a little deeper than it seems on the surface. Depending on your long-term goals, there are different ways to approach location that can yield different results.
If you're in the market looking for somewhere you and your family are going to live in immediately, picking a location is reasonably easy. Find an area you'd be comfortable in that has the amenities that you need now (and will still have in the future) and literally go to town.
If you're looking for something that is a little bit more of an investment than a residence, then you may want to check out areas that are "up and coming" in the world of luxury. Many neighborhoods fall in (and out) of fashion, finding a good neighborhood that is in the process of becoming a "great" neighborhood is like striking gold.
Buying any home requires a little give and take, but you should set some hard rules about areas where you can be flexible (and about areas where you want to stick to your guns).
Make a list of what you want, and where you can compromise, and follow it. If you're willing to be more flexible with the property but stricter with the area (or vice versa) it's important to nail that down early in your search.
Knowing exactly what you want helps too. Looking at a few homes you're interested in is a good way to explore options and get new priorities (regardless of if you want them or not).
So be aware of the fact that what you deem important can possibly change down the line as you view more and more potential properties.
Going hand in hand with the last point, once you have your limits, don't be afraid to explore past your flexible points. For example, if a house strikes your fancy in an area outside of your initial "comfort zone" then go take a look and give it some consideration. As long as you're still comfortable with the home and the area, that's what really matters in the end, not the zip code.
Exploring your red lines like this may have some unintended benefits too. You may find an area you were previously discounting is actually full of investment opportunities once you start really considering it.
Once you find a property you're interested in, it's important to go over everything with a fine tooth comb, from rafters to foundations. Just because the property you're looking at is "luxury" doesn't mean it's in good shape.
Your realtor will know the majority of details regarding the property, but bringing in some experts will be enable you to suss out any deep, dark secrets the home might be hiding (or give it a clean bill of health).
Making sure the home is free of unseen issues can often discount potential properties as viable options (as doing so might reveal costly repairs). It can be time-consuming, but the peace of mind it can provide will be well worth it in the end.
Purchasing a luxury home can be a daunting task, especially if you've never done so before. Following these tips, and having a good real estate agent can lead you to the home of your dreams (and a hearty investment) with a little bit of work.
A real estate agent can do much of the heavy lifting throughout this process for you (leaving you free to make the fun decisions). One of my favorite quotes that beautifully explains this is from the owner of NVGemme Real Estate, Lori Gemme (and is a great way for us to end this post).
"Traversing real estate can put you in a fog, but a great real estate agent will be your lighthouse." - Lori Gemme, Owner of NVGemme Real Estate
Popular in the Community