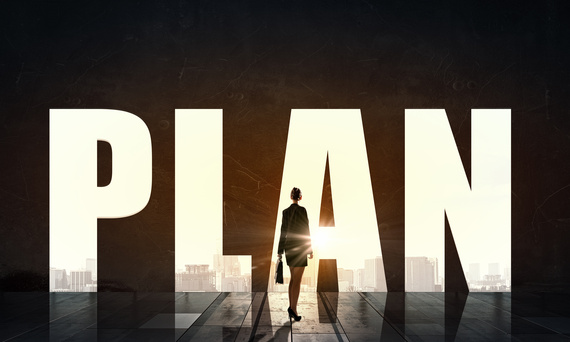 Last week we started off the year, talking about: "How to Let Go of What Didn't Happen in 2015!"
Letting go is one thing, but not repeating the same mistakes is another. Many people stop setting the infamous New Year's resolutions because they never kept them anyway. Or they stop setting goals because they find themselves with the same goals on repeat year after year.
I am a firm believer that success takes planning and yes, there is a strategic way to not repeat the same mistakes we tend to make over and over. Mistakes that cause us to stall our growth in our personal and professional life. In order to jump over the hurdles in front of us we have to be willing to make these 4 changes to create a different outcome.
One of the best things we can do is be honest with ourselves and others. Whenever I have had an area I struggled with, I found it's easy for me not talk about it. Don't ask, don't tell. Only to find myself struggling, processing, and frustrated with an issue by myself. If you don't want to repeat the same mistakes, let people know. Besides, you're not making progress over on your little island anyway, right? Is it easy? No. Will you feel vulnerable? Yes. But know you are not alone. The person next to you is going through something similar as well.
To be transparent means that you have to be willing to invite and let others in. For those who have been trying to offer support, let them in. For those who you have been wanting to ask for support but haven't, ask. Whatever the situation, make it a point to not keep repeating the same cycle by yourself.
3. Learn, practice, and commit to new behaviors

More than likely, if you are having this conversation with yourself and others, there are some behaviors that have been getting in your way. In order to produce new results, we have to behave differently. Be sure to identify the thoughts, patterns, and actions that did not add value to completing your goals. Replace them with ones that set you up for success. Successful people behave differently!
4. Plan, plan, and plan some more!
If you are like me, some of the things I did not accomplish is due to my own failure to plan. What get's talked about gets done. The same as what gets measured gets rewarded? If the goals you have are not being talked about, planned for, and measured, we are sure to be having this same conversation this time next year. But since we'll be celebrating your results, go ahead and put your milestones, measurements, and check-in processes in place.
No matter the magnitude of what you wish you did differently, always remember that you are just one decision away from creating the outcome you desire!
Courageous Life Questions:
What do you need to be more transparent about?
What new behaviors do you need to learn?
Who will you ask for help?
Melissa
Business Coach, Keynote Speaker, and Leadership Trainer
www.courageouslifeacademy.com
REAL LIFE. REAL NEWS. REAL VOICES.
Help us tell more of the stories that matter from voices that too often remain unheard.