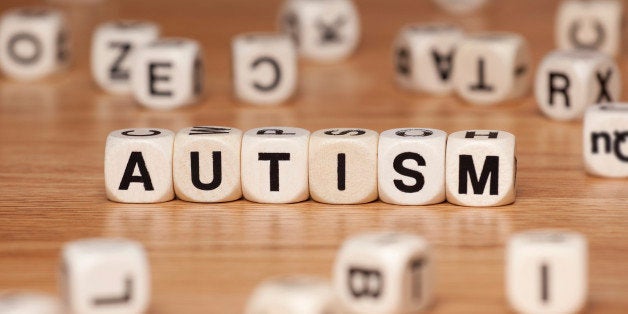 Holidays are a time for family, friends and food. A time to celebrate the spirit of thankfulness, giving and receiving. A time forecorating, traveling and shopping for many. As Abe Lincoln once said, "Give me six hours to chop down a tree and I will spend the first four sharpening the axe." This means preparing for success. For a child with Autism Spectrum Disorder (ASD), preparing for the hustle and bustle of the holiday season is imperative.
Whether you celebrate Thanksgiving, Christmas, Hanukkah, Ramadan, Kwanza or any other holiday celebration, the chaos, audio and visual stimuli and increase in human interaction that these occasions bring about can cause elevated amounts of anxiety and stress to a child with ASD. These heightened emotions can manifest into behavioral (e.g., an exacerbation of repetitious verbal and motor behavior) and physiologic changes (e.g., increase in heart rate and adrenaline), which can be eliminated, reduced or managed with the right preparation.
Here are some tips that we at Pacific Child & Family Associates share with families to help families like yours prepare a child with ASD for a season full of holiday cheer:
Communication: It is critical that you have a plan to communicate to your child, spouse and family or friends that you will be visiting. It is important for your child to know what to expect and for all other people involved to understand your child's needs and concerns. You can accomplish this by gathering information about a home you will visit including details of pets, other children, home security (in case your child has a history of wandering or leaving without permission) and food that will be served (if your child has food sensitivities). It is equally important for you to communicate with the host about what they might expect from your child and how the visit might go.
Preparing for Visits to Family or Friends' Homes: Once you have communicated with the hosts, use the information you gathered to ensure a successful and enjoyable visit for both you and your child. If your child has particular food preferences, you may want to prepare and bring something that he or she will enjoy. Bring materials that your child will be highly interested in, including videos, electronics (iPad, Leapfrog, etc.) or anything that your child has a high motivation to play with due to lack of continuous access. You don't want to put your child in a corner to self-entertain, however. Do try to create a medium for social interaction by giving him a role. Perhaps he likes magic tricks and can practice showing his tricks to others. You could also inquire about the interests of the other kids that will be in attendance to see if they have interests that might be intriguing for your child to learn. If that is the case, pre-teach your child to play and engage with the materials other children may enjoy (e.g., Beyblades Battle Dome). Again, it is important that whatever the plan, you should communicate to your child what they can expect.
Religious Services: If planning to attend a church, temple, mosque or Karamu feast, pre-exposure to the environment can be very beneficial for your child. Every venue has its own standards, practices and rituals. Rehearsing routines that your child will encounter, such as kneeling on a pew, taking shoes off, sitting on benches, singing songs or praying, will create an opportunity for your child to participate as a community member and feel proud.
Traveling: Whether by airplane or long car ride, be prepared by bringing activities that will keep your child comfortable for long periods of time. Pack a special travel bag just for your child that includes materials that he or she is interested in. These items should include items of comfort, but also novel but desired items -- new things that are of your child's taste and preference. You should also research to find out about any restrictions along the way that may create distress for your child, such as lack of Internet connection. Prepare for the journey through an airport by practicing required protocol, such as taking off shoes or putting your child's personal items in a bin to go through the x-ray scanners. Understanding protocol and restrictions can help to manage expectations for your child. You can look for events such as the Blue Horizons for Autism airport rehearsal event hosted by Jet Blue Airways and Pacific Child & Family Associates on May 3 at Burbank Bob Hope Airport in Los Angeles. This event provided families and individuals affected by autism with the opportunity to navigate the air travel experience in a realistic, relaxed environment, surrounded by other families in the autism community.
Related