The holidays are here, which means hosting a dinner party may be on your calendar. Naturally, the dining table will be the center of attention, so you'll want to make sure it makes a great impression on your guests. Creating a beautiful tablescape is the perfect way to dress up your dining table when company comes calling.
Here are some tips to get your beautiful table design started: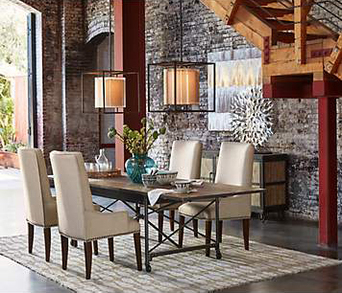 The first thing you need to do is to identify the basics. For example:
How many guests are attending?
What type of food are you serving? How many courses will you have? How much flatware is required?
Will the dinner be buffet style or sit down?
What kind of drinks will you serve, and what kind of glasses will you need?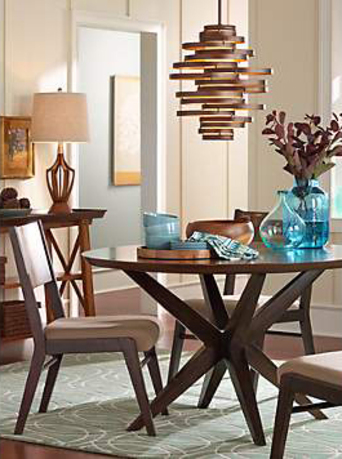 2. Choose your Color Palette:
When deciding on the elements of your tablescape, look at what you have at your disposal and see if a color palette emerges.
White dishware is a great place to start, and then bring in colors with your glassware, tablecloth, napkins, chargers, accessories, florals, etc.
Once you've decided on a color palette, add some sparkle to your table with glass, crystal or metallic elements. Add candles to create a warm, welcoming atmosphere -- candles will also make your tablescape glow.
Create visual interest on your table top by varying the height of the elements in your design. By varying the height of objects you prevent the tablescape from looking flat and one-dimensional.
One way to achieve this is by using candlesticks that are different heights or staggering the height of floral arrangements. Decorative boxes are a pretty way to help change up the height of elements in a tablescape.
Make sure that the tablescape doesn't get too high and block your guests' view of each other across the table!
Personalizing your table is a key element in a successful tablescape.
An important aspect of a memorable dinner party is to make your guests feel special. Put some thought into the seating arrangement and let your guests know where to sit with a place card in a place card holder.
Unique party favors at each place setting will give your guests something to remember the event long after the last slice of cake is served.
Watch the below video for even more tablescape design inspiration:
Related