As we get older, we might notice unwanted hairs sprouting in certain spots -- and the hair on our heads thinning out. Along with new strands of silver and gray, the experience can be distressing.
"If there's an issue, do something about it. Don't hesitate. There are definitely many options out there," Angelo David Pisacreta owner of the Angelo David Salon in New York City, told The Huffington Post.
With over 30 years of experience in the hair styling industry, Angelo David specializes in solutions for thinning hair.
"Women want to look young and beautiful no matter how old they are, whether it's 50 or 90. Hair is still one of the most important things to a woman," Pisacreta.
Here are some of the many options women have when it comes to making the most of their thinning hair.
1. Choose a flattering cut.
Hair starts out thickest at the base, where the roots are, and gradually gets thinner at the ends. Long hair might highlight the thinning, making for a less flattering look.
Pisacreta recommends working with your stylist to choose the right length, proportional to the severity of the thinning, and then go for layers.
Cuts that are the same length throughout can sometimes accentuate the loss of volume, while adding some soft layers can create the illusion of fullness and give hair some movement.
2. Focus on color.
Go ahead and grab that bottle of hair dye. Subtle highlights and lowlights add what Pisacreta calls "volume color" to your hair. "I definitely recommend coloring," he says.
Salon quality dyes nowadays are formulated to be less damaging to the hair, he adds, for anyone who fears coloring.
And if you're ready to embrace your grays, well then that's great, too. "Gray hair tends to be more texturey," the stylist says. Texture gives an illusion of added thickness. Got it.
3. Pump up the volume.
Supermodel Christie Brinkley, 60, swears that hair extensions are her anti-aging secret weapon. And if you've seen her lately, you'll know what she's talking about. In fact, she loves them so much she's got her own line of them.
The Angelo David Salon also specializes in couture hairpieces and couture extensions which help camouflage hair thinning and make your hair appear fuller.
The salon specializes in matching your hair color and texture to the pieces so they blend seamlessly with your natural hair.
"Extension isn't about short to long. It's about thin to thick!" Pisacreta says.
If you're looking for a more long-term solution, there are permanent toppers which don't need repeated application. If you're not ready to commit and want the added volume on your own terms, there are countless options for clip-in extensions. With couture extensions, you can even choose the level of thickness you'd like to add, whether it's 20, 30, 40 or even 50 percent or more.
4. Mind your part.
A thinning part is one of the dead giveaways that you're thinning out and can make women very self-conscious. Luckily, you don't have to sport a wide part any longer. The market is full of numerous filler powders, brush on products and more that come in a range of colors and formulations to suit your hair. These help minimize the appearance of hair thinning, when applied around your part or thinning areas, by making the visible areas of your scalp blend in with your hair.
Voila, thicker hair is just that easy.
Before You Go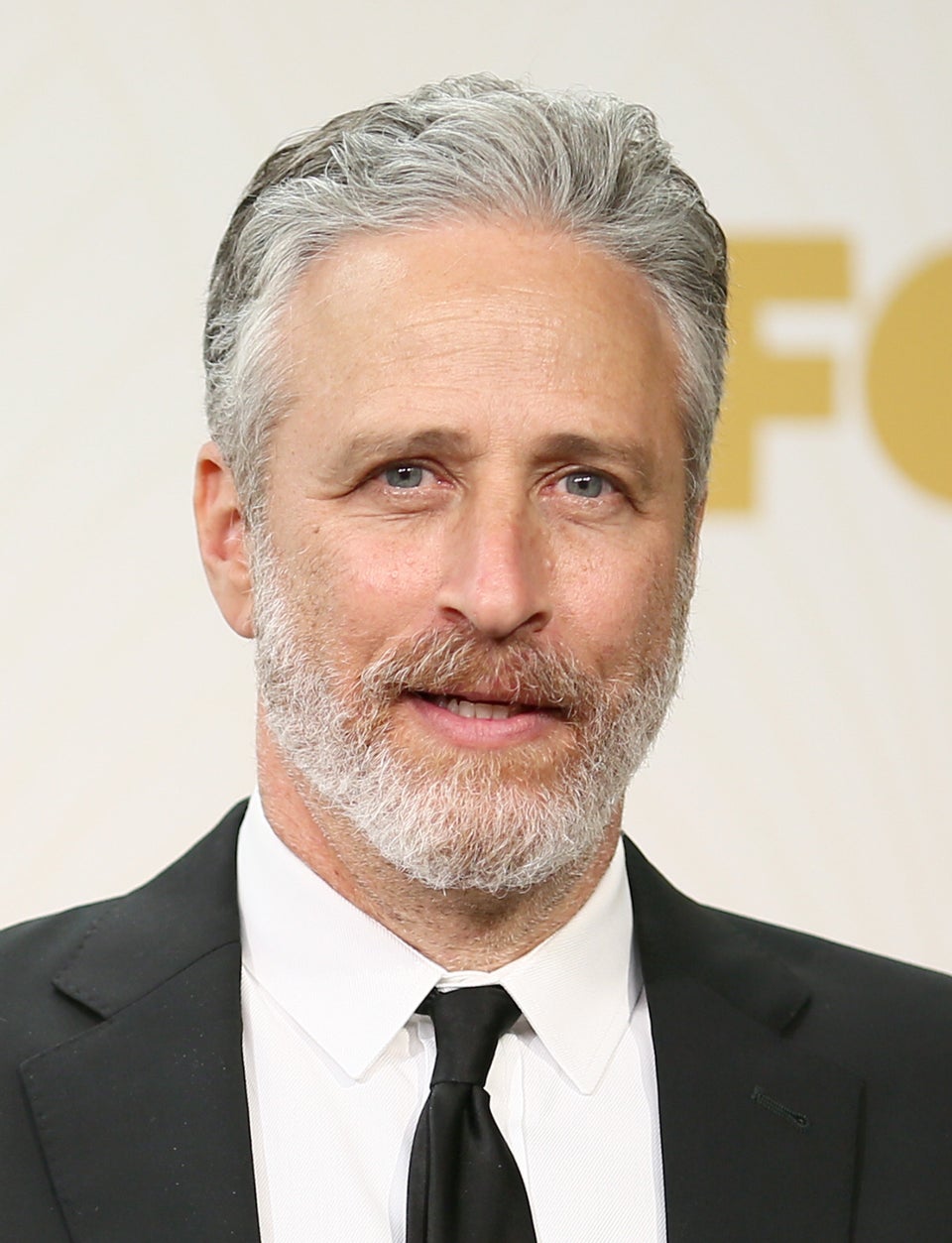 9 Celebs Graying Gracefully
Popular in the Community