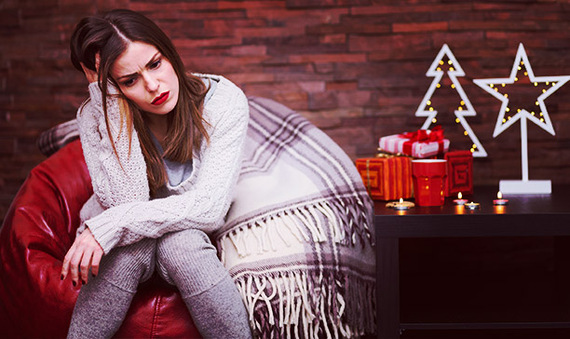 With family being the focus of many holiday traditions, facing your first holiday season after a divorce can seem scary and overwhelming. Although it may be a difficult adjustment, it is possible to enjoy this time and continue to create happy memories for your children no matter what your relationship with your ex might be.
Arianna Huffington has this advice: "With 50% of marriages ending in divorce, it's really key not to let our own personal animosities and resentments get in the way of putting our children first."
Co-parenting requires a lot of effort to get right, but it is in everyone's best interest to try to make it work.
Here are 4 tips to make it easier to co-parent during the holidays:

1) Put Your Children First
Some celebrity couples show that it is possible to still get together and celebrate the holidays as a family. Mariah Carey and Nick Cannon make it a point to prioritize their twins, one year after their divorce. Cannon has this advice for recently divorced couples: "Always focus on family. We'll forever be family... we're there for our children, making them the number one priority and understanding they're loved and can have an amazing holiday."
Gwyneth Paltrow and Chris Martin, the originators of the term "conscious uncoupling," continue to take vacations as a family to create special time for their kids.

2) Know the Rules
If conscious un-coupling is not for you, it is necessary to plan out and designate exactly which days each parent has with the kids. Typically these arrangements are worked out in the divorce so that each party is on the same page. Parents will agree to how they want to divide the holidays - Christmas morning/Christmas Eve or Christmas/Thanksgiving - and will alternate every year.
Remember, even if your kids are not with you during a holiday, you can always pick another day to celebrate when you are together.
3) Make New Holiday Traditions
If you cannot keep all of the same holiday rituals, use this time as an opportunity to add fun new ones! Let your kids be involved in creating new traditions. It will mean more to them if you give them some ownership over new holiday celebrations. They will be more invested and feel proud of their contribution.
4) Treat Yourself
Relationship and Parenting expert Dr. Wendy Walsh consoles, " It's okay in the holidays to feel sad. You don't have to have forced joy. But it's also important not to wallow in it."
Take advantage of alone time to do something special that you might not normally do. Treat yourself to a spa day, a fancy dinner with a friend, or a nature hike followed by a hot bath.
Don't forget to also take care of your needs. This means getting enough sleep, eating well and getting exercise. When you take care of your physical and emotionally needs, you will feel better and more grounded which will give you the strength to deal with holiday stress and the patience to be a better parent.