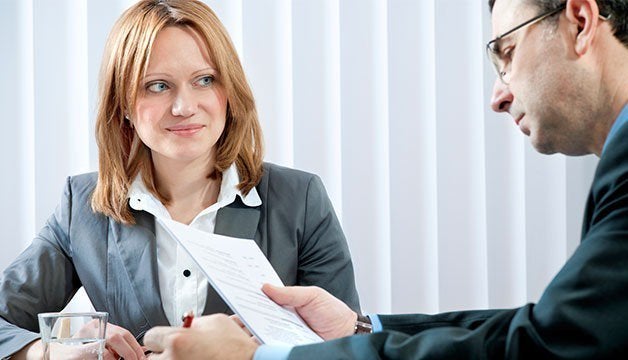 December is finally here, and the words that resonate the most for career professionals (besides the holidays and shopping) are: bonus, raise, and evaluation. It's the time of the year when employees fasten their seatbelts and anxiously await their annual performance evaluation to find out whether or not they will get the raise they want, the bonus they hoped for, or prepare to move on in the year to come.
Year-end reviews are extremely important for a multitude of reasons. They enable employees to acquire open and honest feedback from supervisors, they enable employees to learn what they've done well this past year and what they need to improve on, and they enable employees to add items to their brag book.
My number one tip to resume and career coaching clients always is to ask for a copy of your year-end performance evaluation and put it in a folder for safekeeping. You never know when a statement your boss makes in your performance review will make for a good excerpt in your resume. It also holds true as potential factual support should you find yourself in a subsequent HR meeting that you aren't performing according to company protocols and standards.
One of the hardest aspects of the year-end performance review is that it can become a cumbersome reality for hopeful salary raises that may not come to fruition. Preparing for your year-end performance review is important and here's how you can make the most out of it:
If you intend to walk into your year-end performance review expecting a raise, you may be disappointed to learn that you didn't get it. It's important to plan for your annual review by researching salaries of similar positions in other companies and what the standard is for your level of experience in your particular field. Gather statistics and other resources that will enable you to leverage your skill set and make a proper comparison. Make a list of key results, projects you've led or handled, and contributions you have made to the company over the last year. Plan to spend time in your year-end review discussing these items in detail to show why you deserve a raise, and be prepared to hear constructive feedback about them. By planning accordingly, you may find yourself walking into an annual review that was not intended to give you a raise and walk out of it negotiating yourself one.
Reflect Openly And Honestly
Introspective thinking can be a great thing, but being open and honest about your successes and your failures can be tough for many. One of the key aspects of a year-end review is that it should be an open-end discussion on both sides. Be prepared to hear about the things you need to improve on, and be equally open to advice on how you can improve on them. Remember, no one is perfect, not even your boss. Hearing your boss discuss your shortcomings can feel like a hit on your self-esteem, but take it with a grain of salt. Ask how you can improve on those shortcomings and use them as a jumping-off point to improved performance for the following year. Have your job description handy and if you are looking to grow within the organization, be prepared to ask your boss how you can increase your responsibilities to be challenged more and accelerate your personal growth.
Ask Questions And Review Your Goals
If your boss openly advises that you could have handled certain situations better, putting it back on your boss allows your boss to advise his/her best practices for handling those key situations. If there are missing links in your skills, ask how you can acquire additional training or mentoring. Perhaps there are resources or online trainings you can enroll in and your boss would be willing to foot the bill. Don't forget to ask about how to handle the next 6 months moving forward, what your boss' expectations are of you, and how you can meet those goals and requirements. Identify and review your professional goals and make sure they align with your boss' goals for you.
Even if you do not get the performance review or salary raise you thought you would, take time to celebrate your wins this year. While we can be our own worst critics, focus on the things you did right, and the things you did well. Perhaps you led a very difficult project or saved the company money. Do not allow a year-end performance review to be the sole indicator of your success and potential future at a company. Splurge on something nice for yourself – a massage, facial, a nice dinner, that gym membership you really wanted, or even a new pair of shoes! Celebrate your personal victories, and make a list of goals that you want to achieve next year. Keep that list in a place where you can see it daily and check off each goal as it is achieved.
Your year-end review may wind up being the eye-opener that sets the wheels in motion for you to move onto a new job in the coming year. Be open to the belief that you may need something different for your career and your current role is simply one of the stepping stones to get to the next level.
Wendi Weiner is an attorney, 4X certified executive resume writer, and career industry leader who has been revered as the #1 Resume Expert and award-winning career blogger. She's a Forbes Career Coach, board member for The National Resume Writer's Association, and she's been featured in more than 20 news sources and online publications. Incorporating her legal mind with the highest certifications in the industry has allowed Wendi to serve as a top published authority in resume writing, LinkedIn profiles, and job search strategies. Wendi is the owner of The Writing Guru, a top resume services firm dedicated to helping executives and senior managers rise to the next level in their careers.
Related
Popular in the Community