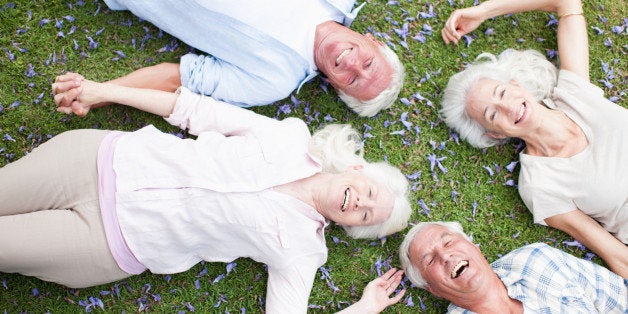 By Jocelyn Baird, NextAdvisor.com
Although most anyone can be a target of fraud and identity theft, senior identity theft is on the rise and those ages 50+ are often in the cross-hairs of scammers. The U.S. government is taking steps to help circumvent the high level of fraud aimed at seniors, but it can only do so much -- and progress in this area has been fairly slow. Some states are taking matters into their own hands -- such as Missouri, which signed a bill that helps protect seniors by allowing financial professionals to put holds on suspicious transactions -- but many are hoping for something on the federal level.
A bill aptly named the Seniors Fraud Prevention Act has been introduced in Congress twice now, once in 2013 and again in 2015. The bill aims to establish an advisory office within the Federal Trade Commission's Bureau of Consumer Protection that works to help prevent fraud that targets seniors. The advisory office would do so through monitoring of the market for mail, television, Internet and telemarketing fraud that specifically targets seniors and informing both seniors and their caregivers of any possible threats. A website would also be created with tips and resources. Unfortunately, the bill hasn't gained much traction and is currently projected as having a 1 percent chance of being enacted.
Why are seniors more susceptible to fraud?
There are a number of things that make older Americans more likely to be targets -- and victims -- of fraud and identity theft. Sometimes it's a generational issue; many of today's elderly were brought up in a time when people were more open and trusting of one another. Other times, older adults don't want to be viewed as helpless by their family or caretakers, so they keep quiet about things that trouble them. It may also be a matter of how the brain changes as people age. A study conducted by a UCLA psychologist in 2012 discovered older adults might have less activity in the areas of their brains which help process risk and subtle danger. Seniors tend to be more positive about life and trusting of others, which can be a nice trait but also leaves them vulnerable to exploitation of that trust.
Unfortunately, no matter whether it's a specific reason or many, seniors are at risk for fraud and identity theft. It's important for the people in their lives to understand these risks and do their part to protect seniors they care about from the many scammers that lurk. As aging expert Carolyn Rosenblatt said in a recent Forbes article, it's not just a matter of law enforcement or the government taking action -- seniors and their caregivers also need to be vigilant.
What steps can help protect seniors from becoming victims?
1. Make sure their caregivers are trustworthy. Sadly, an awful lot of identity theft is not committed by strangers; this is especially the case when it comes to seniors, who are more likely to have caregivers of some capacity who have access to their homes and personal property. If you are the adult child of a senior who needs care, be on the lookout for suspicious behavior and conduct a background search if necessary (or use a reputable company that performs background checks). Make sure documents and other items containing personal and financial information are locked away where they cannot be easily accessed, such as a home safe or a safe deposit box at your local bank. This is also helpful in case a scammer going door-to-door manages to get inside the home. Leaving mail or a checkbook visible on counter tops increases the risk of theft that could lead to fraud or identity theft.
2. Talk to them about common scams. The IRS publishes a "Dirty Dozen" list every year that details the most common scams people have reported in that time period. This past year, the top spot surprisingly went to phone scams. Since senior citizens are more likely to have landline phones in their homes than people in other generations, it's very important that they know to be on the alert for potential scams and how to tell if someone is trying to trick them. Some seniors may be reluctant to talk about fraud because they don't believe it's possible for them to become victims, but don't let that stop you. It is imperative that family members and caregivers remain educated so they can better protect seniors in their lives -- one great resource is StopFraud.gov, a website operated by the Financial Fraud Enforcement Task Force with tips and information for elders and their caregivers.
3. Keep an eye on their financial activity. Older people are great targets for scammers, especially their money and other assets. With more and more seniors getting online, not only are they at risk for mail and telemarketing scams, but they are also targets for email scams. Many of these scams involve sending money or providing credit card information, so keeping tabs on your relative's financials can help you spot any potential fraud as it happens. Some scammers that target the elderly will offer medical tests or equipment for free or a reduced cost, asking for credit card or bank account information in order for the product to be received. Make sure your senior understands that the old adage of, "If it's too good to be true, it probably is," still applies in this day and age.
4. Sign them up for identity theft protection. These services not only monitor a person's personal and financial information on the Internet black market, public records and other channels where it can be used and exploited by identity thieves, but most also provide real-time credit monitoring and access to your credit reports and scores. In the event your loved one does fall victim to identity theft, an identity theft protection service can help make the messy process of restoration less of a headache. AARP Credit and Identity Theft Protection from TrustedID offers reasonably priced identity theft protection for members ages 50 or older, with both individual and family plan options. The individual plan covers one adult and costs $9.17/month with a year-long subscription, while the family plan protects two adults as well as two children or grandchildren ages 25 or younger for $17.50/month with an annual subscription. Learn more about this service and its competition by reading our in-depth reviews.
Related
Popular in the Community