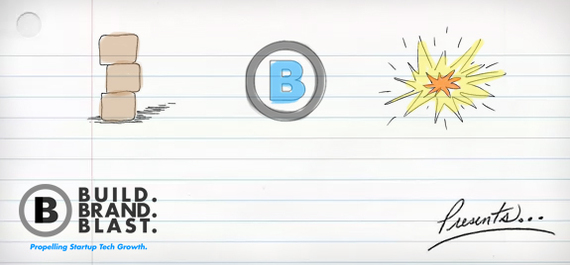 There are four main types of entrepreneurs out there -- which one best sums up your style?
Entrepreneurs come in all shapes and sizes, from the man nearing retirement and wanting to build a lasting enterprise to leave behind to the little girl running a lemonade stand. There are many qualifications you'll need to be an entrepreneur, like determination and patience, but very few of them require formal education or achievements. These qualifications can help, but they aren't a necessity, and many entrepreneurs have found success despite having little to no extra qualifications.
Instead, I've found that successful entrepreneurs generally belong to one of four different categories, each with a different area of expertise and with a different set of approaches and unique challenges. Review these four types of entrepreneur and determine where you fall:
The visionary tends to focus on an end goal. They have an idea, or a concept, or a general vision for the future, and they're out to do whatever it takes to make that vision a reality. Sometimes that's in the form of a unique product, while other times it's in the form of a solid infrastructure. Whatever it is, their talents lie in coming up with ideas worth developing.
The opportunist is a much more pragmatic entrepreneur, and their ideas come more in flashes of insight. Instead of coming up with an idea and chasing after it, these entrepreneurs look for critical opportunities in the market and corner them as quickly as possible. They don't care as much about what their company does as they do about whether it's going to become successful.
The leader wants to head up a team and make his/her own decisions. Entrepreneurship for them isn't about getting to a destination, it's about being a master of their own destiny. These types of entrepreneurs generally quit their day jobs due to frustration or dissatisfaction, and seek entrepreneurship as a more fulfilling path.
The master starts a business not because he/she has a great idea or wants to lead, but instead because he/she is critically skilled in at least one area. These types of entrepreneurs generally find success in their own niche first, then learn to apply their skills in an independent company all their own.
Of course, it's impossible to sum up any individual into one strict category. Like most entrepreneurs, you probably see elements of each category in your own approach. But learning these categories and how they affect your direction and decisions can help you improve your company for the better.
Jose Vasquez is a serial entrepreneur and tech enthusiast dedicated to helping startup technology companies get the direction and momentum they need to succeed. As the founder of Build. Brand. Blast., Jose has established a collective resource for tech entrepreneurs to consult when brainstorming, creating, launching, or expanding a new business. Jose is also the founder and CEO of Quez Media Marketing, a marketing firm that combines technology and creativity to help new and growing companies get the results they need.
Jose graduated from Goldman Sachs' 10,000 Small Businesses program. Goldman Sachs is a partner of the What Is Working: Small Businesses section.
Related