Being healthy has always seemed like a chore. At least, for me.
I force myself to go to the gym because I've had two kids and I'm not getting any younger. I also eat like a child and can't get enough macaroni and cheese or pizza.
In the book, Stronger Looks Better Naked, Khloe Kardashian mentions a blood test she had done that tells her what she should eat and shouldn't eat based on how her body reacts. That's when she cut out cheese and other dairy products (and started getting her insane body).
As a result of advancements in science and technology, it's been discovered that the use of a person's DNA can help them understand specifically what types of food and exercise their body needs in order to survive, shed weight and become the healthiest it can be. (How cool is that?!)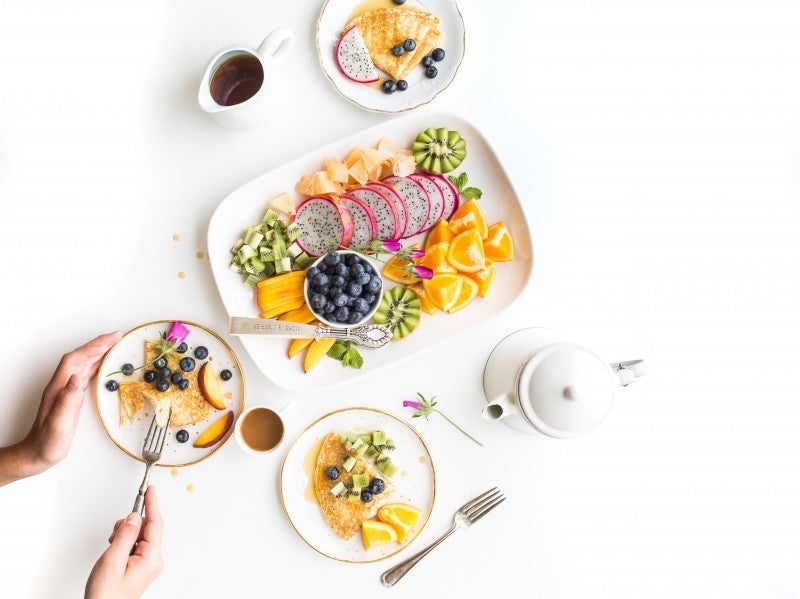 Luckily, you don't need millions like a Kardashian to figure something like that out. Fitgenetix makes it possible by determining what type of nutrients and exercise your body craves - and also what quality of ingredients are top-notch. It does all of this by analyzing a sample of your DNA! Then, weekly home deliveries of a meal program based on that genomic profile begins.
I love this brand for two reasons - you don't need to be a big time reality star like a Kardashian to afford it and they send you meals straight to your house. As a business owner with a jam packed schedule, the idea of having meals prepped and sent to my house ready for eating is everything!
Like most entrepreneurs, I need more time, but I also need to take care of myself. My business can't run without me, so it's important for me, any other business owners, to step away from the wi-fi for healthy eating and exercise.
Here are some ways you can start to create healthier routines.
Schedule your workouts.
When something is in your calendar as a task, you are more likely to do it. No more, "I'll work out three times this week." Instead say, "I'll go to a body works class Monday at 9:45am." Then, you're more likely to go and make it part of your routine.
Batch.
Just like I batch blog posts and YouTube videos, you can batch meals. Some people do their meal prepping for the week on Sunday. Using a service like Fitgenetix helps you do that too because you'll get weekly meals sent to you.
Make it part of your work.
When you work out, you can work too! If I get up to go on a walk, I will listen to a marketing podcast to learn while I walk. In fact, I will use this as motivation to take a work break because I've become a bit addicted to podcasts. They've helped me grow my business leaps and bounds.
Know it will help you.
You are a person, not a machine or a robot. If you don't take a break to go on a walk or eat something healthy, you will not be able to function at work. You will get burned out. Trust me. I've been there and done that.
Fitgenetix is just one tool that can help you find healthy "me time" in your business. My gym membership is another one. There are countless other ones. It just depends on who you are and what you do.
What are you doing to stay healthy, while managing money and time?
REAL LIFE. REAL NEWS. REAL VOICES.
Help us tell more of the stories that matter from voices that too often remain unheard.
This post was published on the now-closed HuffPost Contributor platform. Contributors control their own work and posted freely to our site. If you need to flag this entry as abusive,
send us an email
.