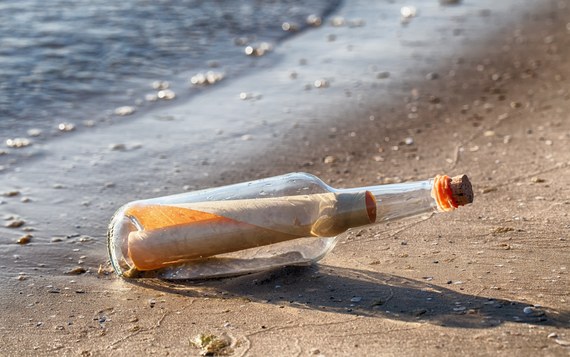 Image Source
A brand always has a message. When your brand message connects well with your target audience, converting them to customers becomes very easy. Top brands like Apple, Coca-Cola and Google are able to unify customers behind their brands because they got their core brand messaging to hit home with their many customers.
Without the brand message, your branding efforts will not yield the desired outcomes. This will leave areas like marketing, customer relationship and consumer trust suffering.
When you're starting your business, getting customers to understand and connect with your brand message may seem like a goal far out of your reach. But with the right approach to amplifying your brand messaging, you will not only get your target audience to easily convert into customers -- they'll also become loyal brand advocates.
The following are ways to strengthen the messaging of your brand and create a brand that wins more customers.
1. Identify and Incorporate Your Brand Messaging into Your Design
From the feel of your logo to how your website looks, for customers, your design is the soul of your brand. How your design communicates your brand to the world will make the most impact in what consumers will feel when they interact with your brand. This is why you have to identify your brand message early on and make sure to incorporate it into your design.
Nathan Puente, from Sonder Agency -- a design and marketing firm, believes that there is a powerful connection that goes on in the consumer's mind when they interact with a brand whose messaging is well incorporated. He said, "A brand is an outward invocation of the feeling that creates a company's purpose and defines how they relate to their customer base."
From the leading beverage company in the world to the most important Smartphone maker -- the element of the brand message can always be felt in a good brand's design.
2. Tell Your Brand's Story through Content
Your consumers will connect with your brand message when it tells a story. People will always relate to stories. That is why content is very important in marketing. Your content marketing strategy has to be effective to help get your brand message heard. This means incorporating your brand's story into every content can help empower your brand.
The most effective brand marketing helps connect the audience through stories -- most importantly success stories about how your brand has helped another customer through your solution.

3. Create a Brand Transparency Culture
Brand transparency in the era of customer-driven content is the leading force behind how businesses and customers connect. Building a bond that lasts longer with your customers may take efforts and painstaking brand marketing, but without brand transparency, the effect will fizzle out later.
For example, implementing a PR strategy that wins customers over should start from putting a real human at the forefront, rather than an ironclad company image. A human aspect to your brand message is not only a sign of transparency, but it also showcases the softer side of your business which customers will prefer to connect more with.
4. Stay Consistent With Your Brand Message
A winning brand message will rely on the backbone of consistency. Not only will a change in patterns give rise to confusion with your customers, it may also signal distrust. This is why it's important that you first identify what your brand message is going to be and stick to it.
While an effective brand message that incorporates the strategies outlined may take a lot of testing and planning, the upside is that you can never go wrong with it.
What is your brand message? How effective is it in driving your company's relationship with customers?
Calling all HuffPost superfans!
Sign up for membership to become a founding member and help shape HuffPost's next chapter