They say great power comes with great responsibility - parenting being one of them. Double that when you're raising your kids alone and trying to run a business, too.
In the United States every 1 out of 3 kids live with single parent, so we cannot ignore how necessary it is to indulge in these debates and find some ways to manage time for all the awesome moms, who are doing jobs and raising their kids. All alone.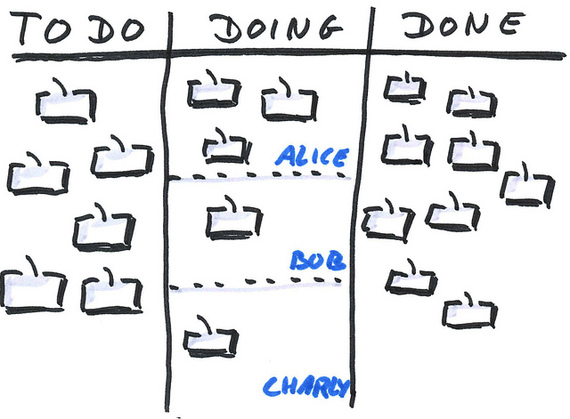 Image Credit: Oliver Tacke
Before anything else, kudos to all the exceptionally strong moms out there and I'd like to share some time management skills I've learned throughout the years trying to raise funds for my business as I try to raise my kids.
1. Prioritize your tasks
First things first, you don't have the luxury of leaving important tasks to someone else, it's better to prioritize your tasks and break them down into small manageable chunks and commit to finish them. Look at the things that can wait and work on the things that need taken care of immediately. Make to do lists and stick to them. Categorize it into "Most important," "Important" and things to do regularly. Seek out role models, read blogs.
2. Research before you try anything
As cliché as it may sound, the Internet has saved me so much time as to I consult the vast resources offered on the internet. We live in a world with its own virtual world, where you can find jobs, do your shopping, buy gifts, grocery and pay your bills. So to save your time, take advantage of the internet. It will make a lot easier for you. Organize your schedule online. Use productivity and time management tools to remind yourself of stuff.
3. Save more time for more important things
Minimize your time in the kitchen. Make simple food and keep your morning rituals especially quick and fun with your little one. Sorting laundry, tidying up a mess, make it fun for him/her and you would see it working. Try to involve him in your chores in a fun way. Ask for help. Barter your mom is necessary, to look after your kid for a day when you get some important stuff done.
4. Leave everything better than they were
The greatest advice I got from a friend was leave everything better than they were when you found them. Organize your home and know your stuff is. It will be a lot easier to multitask. And yeah multitask to give yourself some time to rest and spend with you baby.