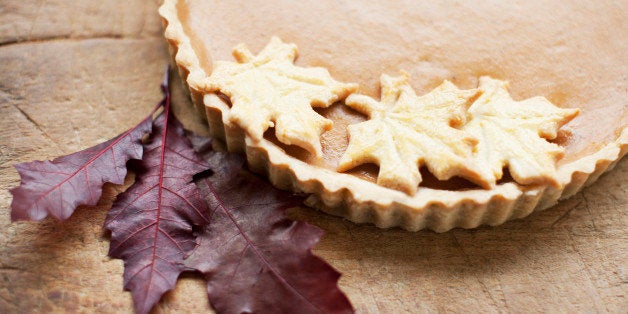 Fall is just around the corner, which means it's time to break out the sweaters and break in the boots. Autumn is probably the most iconic season when it comes to imagery, which means that you have a lot of inspiration to pull from when it comes to bringing that spirit into your space. Instead of getting overwhelmed by all of the options, try to narrow your focus down to one idea and build from there.
Here are four ideas you can use as jumping off points to give your apartment all the energy, excitement, and at-home comfort of fall:
Fall is all about harvest and a connection to the ground, so embrace those earthy neutrals when decorating. Browns, grays and orangish-reds work perfectly as base colors for your fall palette. Use brighter tones for a splash of color and contrast: muted pinks, oranges and purples will pop out beautifully.
You can incorporate these colors anywhere in your decorating, from your bedding and drapery to the napkins you use for get-togethers. Coming up with a specific color scheme in advance will help you create a sense of unity in your apartment.
Pumpkin spice, chai, cinnamon -- almost half of the ideas that spring to mind when you think of autumn come down to smells. Bringing the scent of fall into your apartment will set that harvest atmosphere that's sure to leave you feeling cozy.
Consider using candles or a diffuser that lets out one of these autumn scents, or decorate with cinnamon scented pinecones. If you're having friends over, make some apple cider in your slow cooker: Not only will your guests love the drink, the slow heating process will make your apartment smell like the inside of an apple pie.
Using apples as part of your fall decoration plan is the ultimate in autumnal form meets function. Apples are already the perfect color for fall, and they make their own palette: you can use them as a jumping off point to add red, orange, pink and green around your space.
Until someone comes up with an edible throw pillow, apples are always going to have an advantage over other ways you can decorate. Brightening up the room with a basket of apples saves you a trip to the kitchen for snack time, and it's healthy to boot -- a win all around.
4. Cooling Off and Warming Up
As the weather gets cooler, you'll want to keep your windows wide open to get all of that fresh autumn air. Eventually though, you're going to be left on a chilly night, debating whether it's worth it to close the window or power through the slight shiver. The easy solution? Decorate your living room with fall-patterned throws that you can snuggle up into.
With a blanket in arm's reach, you only have to close the windows when you really want to, giving you a much-needed break from air-conditioner staleness.