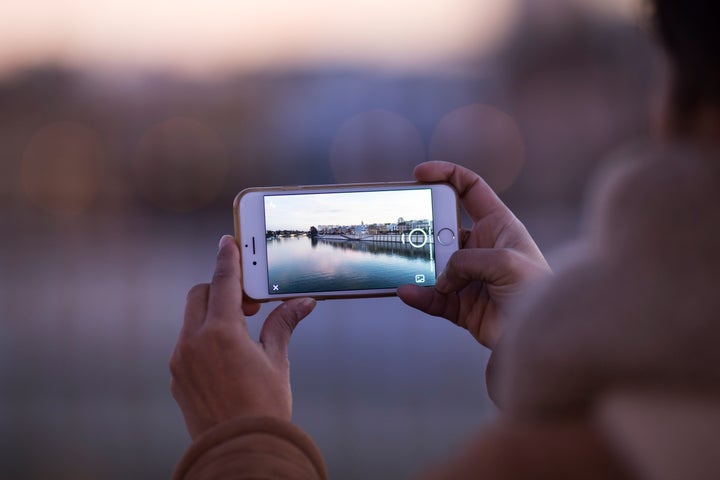 Creating an online community has become essential to running any business, whether you are a popular restaurant like DC-based Founding Farmers, a yoga influencer like Gypset Goddess or a giant like Starbucks. How can you increase engagement in your online community and bring your customers closer to your brand, enhance your visibility, attract new potential customers, and build trust in your brand?
For starters, looking to some existing wisdom, excellent tools, and several social media success stories, reveals simple practices to help you build and grow your social media presence.
No matter how many hashtags you use on #insta or posts you create on Facebook, if your content is disorganized, erratic, and low quality, no one will pay attention. If you don't know your audience, where they live in the social media worlds, or what they like, you may completely miss the engagement.
To ensure your company stands out in the very crowded land of social media, it is critical to build out your content calendar, plotting high quality posts, targeted to specific outlets and your specific audience. This will help you craft just the content your customers want, without overloading them with what they don't. Your goal is for your customers to be glad to see your posts, rather than annoyed by another pop up ad. This takes smart planning, good timing, great content, and knowing your customers well.
There are some programs that can help with the planning part, such as HubSpot. And lots of advice for creating a social media strategy. This includes knowing how best and how often to use various platforms. A strategy could be something fairly simple like choosing to post a picture on Instagram, that reflects your brand culture, three times a week, with a certain number of targeted likes and comments for each time. And using Facebook or Twitter for your heavier, more in-depth (and even less visual) content once a week.
You will also want to make sure that you're using the right social media platforms for your brand, for your audience, and for what you are hoping to achieve with your posts. This can be done by first really knowing your audience, and then researching what platforms your audience tends to inhabit, and how they're using these platforms. For example, yoga teachers can likely get the most engagement and followers on Instagram where there is a bounty of well-used hashtags, sponsored challenges, and a huge international community.
Still, creating high quality content takes work, research, and creativity. Some basics do include using the right keywords, but also ensuring that your posts are the appropriate length for where most people read them: on their phones. Adding enticing and fun images, videos, infographics, and other media is great but they also need to be relevant, represent your brand, and speak to your specific audience.
There is no one post for all. But there are a lot of smart people doing this work, offering tips and some of the essentials to creating high quality content. Another helpful tool to help you walk through your plans is the S.M.A.R.T. framework as presented by Hootsuite to ensure every move you make is Specific, Measurable, Attainable, Relevant, and Timebound.
Many businesses use social media to share their news, including sales and special promotions. The restaurant group behind Founding Farmers uses social media to support company announcements and educate consumers.
They use ad campaigns to double down on their Facebook exposure, which has been especially successful in gathering followers and future guests for their first restaurant outside of the DC area in King of Prussia, Pennsylvania. They also leverage their social footprint to engage patrons in conversations about their restaurants, their service, and even how they source their ingredients and support American family farmers.
They do this on Facebook, Instagram, and Twitter for each of their restaurants and distillery, and they have people assigned to these accounts to monitor and engage their guests in a timely way, sometimes even in real time. This timeliness is particularly important, because this is how individuals use these social outlets personally, getting and responding to notifications quickly, so why wouldn't they expect the same engagement from companies?
This effort intends to inform people about the importance of their owners, American family farmers, as well as the necessity of the American farm in putting good, wholesome food on the table, in restaurants and at home. This program not only engages their audience with relevant, interesting, and even slightly unusual information, take cowboys use of drones for instance, they are expanding their network and the network of their partners through their collaboration. This is smart business for all.
One of the best ways to get the community involved is to tag people. For example, if you're very active on Twitter or Instagram, you can consider tagging influencers or users who've used your product. After all, they want the attention, too--so if you're tagging, sharing, and retweeting, both of you will get more attention from customers already engaged in your community. But before you start tagging the world, review the Instagram guide to tagging people. If you do it wrong, it can look like spam, which Instagram algorithms do police and manage.
Coffee giant Starbucks uses their Twitter accounts in a variety of ways to engage.
They share information that has nothing to do with coffee, including a video series called #Upstanders worth watching. They also ask customers to tag them in posting interesting pictures of their logo, and they request input on operations, menu, and beyond via @MyStarbucksIdea (and its partnered website). Customers can share, vote, and discuss ideas and may get a direct tagged response from Starbucks.
There are lots of useful technologies and services out there that can help simplify the complex task of engagement, and many that have very "techy" names or undefined acronyms. For example, if you choose CoSchedule, you'll be able to automate when your content goes out, and where.
You can incentivize people to submit hashtags that are part of one of your social media campaigns by rewarding them with a QR code that will contain a mystery freebie. Or learn more about IFTTT, pronounced gift without the "g," to help set up certain 'recipes' for what will happen when someone likes your page, or map how a piece of content will look when you post it on Twitter versus on Instagram.
The possibilities for customer engagement are endless and always changing. There are many success stories and so many ways--from practical to creative--that you can engage and expand your online community. It can seem daunting, but it is worth the time to learn some of the social media ins and outs, build them into your marketing plans, and encourage more direct engagement with your audience. A smart, consistent approach will likely bring your business more success.
What ways have you ignited engagement in your community? What works best for you?
Support HuffPost
The Stakes Have Never Been Higher
Related
Popular in the Community