How many times have you heard the phrase "humanize your brand"? In the age of digital marketing, probably a lot. There are plenty of platforms to choose from, but nothing showcases your personality better than video. Whatever brand you are looking to create, give it real thought, and then put it to the test. Along the way, you'll make lots of mistakes, but the key is to pick yourself up and make the right enhancements. Here now are four great ways video can give your brand a big lift.
What are you passionate about? Whatever drives you to wake up in the morning should be the focus of your video strategy. If you aren't passionate about your content, your audience won't be engaged. Period. When choosing titles and keywords for your videos, ensure that they reflect how you want to be known. This also applies to using the appropriate hashtags when promoting your videos across social platforms.
Anyone can take a video on their iPhone, but you don't want to be just anyone. In order to stand out, invest in production value. The quality of your video directly reflects the quality of your brand. The majority of cameras film in high-definition and you don't have to break the bank to afford one. Once you invest in a good camera, the three most important factors to consider when it comes to quality are lighting, audio, and framing.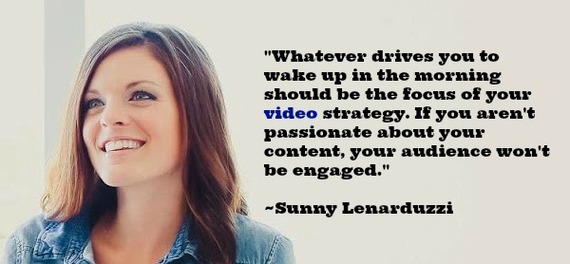 Once you build a following across social platforms, your audience will expect consistency. Creating consistency fosters loyalty and trust between you and your audience, as they know exactly what to expect from you and when to expect it. Create a content calendar that you can stick to and pick a certain day of the week or month when you will publish your video and promote it on your social platforms. In order to retain your fans, you should also keep Twitter lists of your most loyal viewers to ensure you engage with them on an ongoing basis.
You can never go wrong with any tool that has the potential to wow your presence and give fuel to your ambitions. Indeed, the right app can make all the difference. iMovie and Pinnacle Studios are great for editing videos. Montjag is also a favorite because it lets you shoot six second movies with your own soundtrack. But the new app, N3TWORK, is a serious, multi-level brand enhancer. It lets you follow the people and things that interest you, and then arranges the best and most relevant, and lets you view on your own time.
Innovation is sweeping the globe on a daily basis, and video is playing a central role in to its effectiveness. As Media Post recently pointed out, the use of mobile phones for video viewing grew 93%, while the use of over-the-top devices for video rose 236 percent over the last year. So don't wait for a robust video presence. Build it now, elevate your brand, and enjoy the benefits.
Related
Popular in the Community