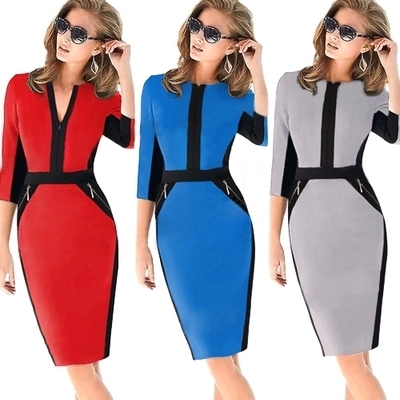 Let's face it. A lot of the time, it can feel like we live in a pretty male-dominated world. We look around and notice that we are in male dominated fields or the all too-familiar feeling of being in a place surrounded by all guys. In these situations, as girls, we often receive mixed messages from those around us. Some tell us to 'man' up and embrace our inner dude by playing up the assertiveness, aggression, and bringing to the forefront our bottled up testerone to fight, play, and win like a man. But, I will be honest with you. I am not a fan of playing like a guy to win. I want to play like a girl, and win. I also have a feeling that you girls will agree with me, so let us explore the 4 ways to GIRL up in a guy's world.
Embrace our unique strengths, capabilities, and intrinsic female intuitions
As girls, we have unique intuitions that only girls have. We learn to sense right from wrong, and are able to know how events will play out usually long before they actually do. This deep intuition is extraordinarily powerful, and one that we should embrace and bring to the forefront more often.
Speak up about our desire to be respected, admired, and treated like the #GIRLBOSS we are
Some girls are told that they are just 'one of the guys.' To be honest, I am not quite sure if that is an appropriate compliment, because as girls, we want to be acknowledged, respected, and admired for the brilliant #GIRLBOSS we are, not for being one of the guys. As each of us succeeds in our fields, we in turn empower each other to rise through the ranks and break all sorts of inhibiting glass ceilings.
I am extremely proud to be a #GIRLBOSS, and you should be too!
Express our true personalities, attitudes, and gifts in the workplace and beyond
No one should ever live feeling like a fraud, because he or she cannot fully express their true sense of self. As girls, some of us are ultra feminine who love bold accessories, jewelry, heels, and more. On the other hand, some of us are not and would prefer to skip out on all the aforementioned stuff. Either way, as girls, we have a right to express ourselves to the best and most authentic of our abilities in the workplace and beyond. If she so chooses, a girl should wear bright red Louboutin heels with a statement necklace, a fitted skirt and a peplum top as the VP Engineering at a large manufacturing company.
Empower both guys and girls alike to treat each other with utmost respect and empathy
As strong and confident girls, it is important that we empower each other, because when one of us succeeds, we create an opportunity for our sister to succeed as well. In addition, we must empower guys to believe and champion girls' empowerment in the workplace and beyond. Too many guys are unaware about the subtle and not so subtle challenges we face, and it is our duty to educate them and bring them on our side as allies in the fight to empower girls worldwide. I am very proud to call several go-getter guys big time supporters of ambitious and empowered girls, and I hope you are too.
How do you GIRL UP in a guy's world? Shinjini would love to from you!

Shinjini Das is a Professional Speaker, Media Personality, and Huffington Post Contributor. She is a highly empowering, engaging, and versatile speaker also fluent in Spanish, who has been invited to speak to groups from 10 to 10,000. Shinjini's advice to gain self-confidence will be featured in Teen Vogue in Fall 2015, and she has been invited to share her advice for new graduates on Job vs. Career on ABC WJLA Let's Talk Live in Washington, D.C. and for go-getters on FOX KABB San Antonio and FOX Sacramento in September 2015. Shinjini was invited as the youngest and only American speaker to empower the modern day woman at the She4She Conference at the University of Glasgow, Scotland. She was interviewed on "A Day in the Life of a Go-Getter Girl" on Sirius XM Radio broadcasted to an audience of 40 Million in the US and Canada. Shinjini is a millennial spokesperson for The Ad Council and was interviewed as a Woman to Watch in August 2015.
Calling all HuffPost superfans!
Sign up for membership to become a founding member and help shape HuffPost's next chapter