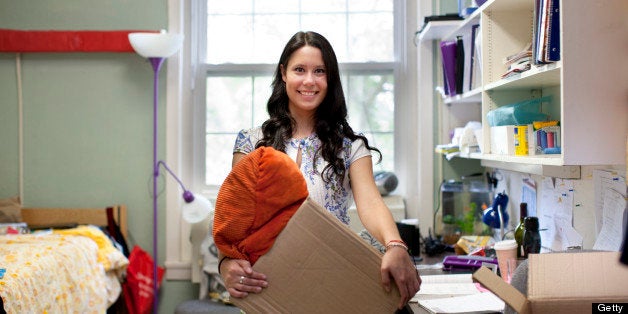 The start of fall semester always comes with the excitement of moving in to your new place -- minus the actual moving-in part. Whether your school is down the road or across the country from your house, the hassle of trucking your stuff around has hardly gotten easier since freshman year: 50 pounds of luggage doesn't feel any lighter, your pile of stuff hasn't gotten any smaller, and you still haven't figured out that Undetectable Extension Charm. We know you're frustrated, and our nerdy Harry Potter references probably aren't helping. But don't drop out just yet -- first try Her Campus' recipe for making move-in day as painless as possible.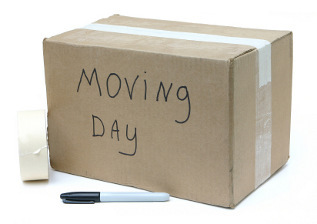 Good things may come to those who wait, but an easy trip to your first day back at college isn't one of them. If there's anything you know you can do before move-in day to prepare, get it out of the way now. Go through the stuff you threw in your basement when you moved out last spring; throwing out and replacing old or broken items and amenities now will save you the hassle of hauling them all the way to campus and hunting for necessities there. Forward your home mail to your campus mailbox, and make sure any textbooks you ordered online arrive at the right place depending on their delivery dates. Preparing well now will save you time and space -- both of which you should worry about in physics class, not your new apartment or dorm.
"Be super light with packing," advises Annie Robinson from North Toronto Collegiate Institute. "If you don't need it, don't pack it. Be ruthless with whatever you don't need." The easiest way to make sure you don't over- (or under-)pack is to write a list of everything you truly need before you get started -- and be honest with yourself! It's okay to pack the classic essentials and your newest back-to-school fashion finds, but as a general rule, avoid packing anything perishable, messy, or easily replaceable. Harper Yi from at The College of William & Mary moves by the principle, "Just buy it when you get there." There are exceptions, says Harper, but only the well-justified ones fly, like specific items you can't get at school: "I only pack Asian food that is easy to find where I live [at home] since there are tons of Asian grocers back home, but none near my campus," she says. Check out OneBag.com for additional tips on how not to set foot on campus with loads of luggage Elle Woods-style.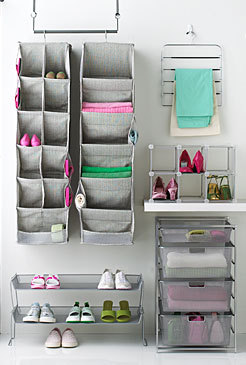 Keeping your bags light is a start, but "professional" packers know to pack strategically, too. Tempted to throw all your stuff into your suitcase and deal with the inevitable wrinkles in your favorite top later? Resist the temptation and instead use those critical thinking skills you keep chatting about in cover letters to streamline the move-in process. "I packed my clothes on their respective hangers," says Emmanuel College collegiette Hyanna Cardoso. "It took me less than an hour to move into my dorm. I just removed them from my closet [at home], folded them in half, place them in a box (in order of my closet) and voilà"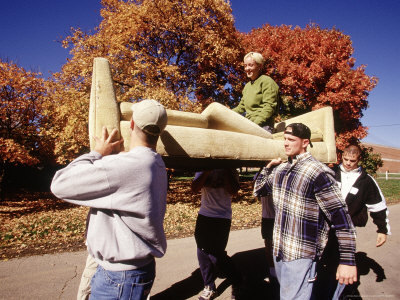 Take advantage of the resources around you. One tried-and-true option is to rent a U-Haul, but an even easier answer might be right in front of you. Many schools offer services to help students with move-in day, like storage space and golf carts (or attractive members of the football team). Look for off-campus resources, too; Katherine Mirani from Northwestern University found a particularly convenient program while shopping for the start of the school year: "I used this Bed Bath & Beyond program where you can pick out the stuff you want at a store in your hometown/city, then pick up the stuff at the store closest to your school. It worked out really well and saved me a ton of shipping issues."
Even if you're working solo, there's no need to bear all the weight. "I always used a moving dolly to haul around my stuff," says UNC-Chapel Hill graduate Michelle Lewis. "It makes [moving in] a lot easier than carrying everything."
Just when we were starting to daydream of the perfect move-in, Harper snaps us out of it with more of her sensibility. She makes a point to "not try to look cute on move-in day. You'll be carrying stuff in, probably in the August heat, and if you try to impress everyone with how cute you look on move-in day, you will inevitably have makeup running down your face and sweat-soaked clothes." Well, that daydream turned into a nightmare. A better approach, says Harper, would be to "wear sensible clothes, get your stuff moved in, take a shower, change, and then get ready to mingle." That doesn't mean you have to dress like Yoda -- just adopt the same attitude you would while studying: choose something comfortable and functional that still looks cute enough to wear around campus on your first day back.
For more tips on making your move-in less stressful, go to HerCampus.com!
REAL LIFE. REAL NEWS. REAL VOICES.
Help us tell more of the stories that matter from voices that too often remain unheard.