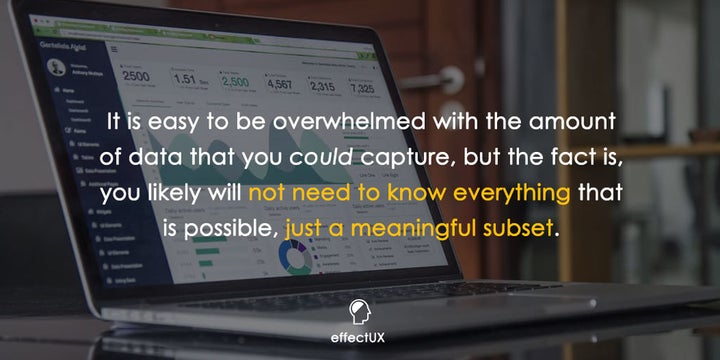 The fight for customer loyalty is fierce these days and with the ever increasing focus, many brands are taking a closer look at how they can compete to win the heart-share, mind-share, and of course, "purse-share" of their audiences. As they focus on elevating their customer experiences and finding their advantages in an ever more competitive marketplace, several businesses look to data--such as customer feedback--to help them in the battle of customer attraction, retention, and recommendation.
While efforts around using data and feedback to drive improvement and innovation are a commendable step forward in the journey of Customer Experience maturity, many times a lack of understanding, or purpose, in application can leave such efforts falling short of their return on investment. Obtaining value is critical, as data and customer feedback strategies can take resource efforts, tooling, and infrastructure to instill and maintain. After working across various industries, from startups to fortune 100 companies, we have seen several commonalities where businesses may not be maximizing all of the potential value that customer feedback affords.
Here are some of these learnings to consider as you think about your customer feedback strategy.
1. Understanding what you are measuring
Recently, while conducting some research on business success, we talked to investors, successful business owners, and leadership of large companies. All of them mentioned that understanding what the success factors were for the business was critical to their success, and that many make the mistake of not understanding this early enough.
It is easy to be overwhelmed with the amount of data that you could capture, but the fact is, you likely will not need to know everything that is possible, just a meaningful subset. It is also often helpful to understand what success looks like from many viewpoints – your customers, stakeholders and the business. With this holistic view, you can start to define what data points will be relevant.
To begin, you can look at the purpose of the data. What do you need to know to determine if you are being successful and why? What data do you need to see that will enable you to make the decisions that you want to be able make?
2. Determining how data is captured and when
There are so many tools out there that can bring all of your data points together. Many of them can provide you with beautiful dashboards and views of the data. While tooling is incredibly important, and a critical factor in the success of feedback strategies, it is worth taking a step back and looking at how your data is captured.
Once you have identified what you are measuring and why, it is good to look at how different data points are captured, need to be captured, and where in the customer journey is best to capture it. What is meaningful at what point in the journey? It is a good moment to also look at any assumptions you may have made, and remember that not all data is useful just because you have it. You will also want to make sure that the data is captured in a valid way; as bad data can equal bad insights, which only leads to bad decisions.
When looking at what is meaningful, it can help to consider more than the data set that you may currently. By expanding the lens further and looking openly and deeply at what is truly important to your customers, you may garner more impactful insights. It is a good idea to broaden your view of "when" to include the data and insights that can be captured before release – for example customer insights during design and development or even in ideation stages.
3. Acting on the data and insights
Once you have determined what you need to know, how and when you are capturing it, what you do with it will also affect the value you get from such efforts. You will want to make sure that:
There is a consistent, frequent way to review the data with the necessary parties - as different perspectives can provide different insights.
The insights are shared with everybody in the organization – so that the level of customer understanding across the whole organization can be raised. Remember, it takes everyone to deliver the customer experience.
There is traceability of actions – as often people look at data and come up with great ideas, however, these ideas can get easily lost and never come to fruition. Tying this process into your strategy can help make sure the information is acted on. For example, improvements being validated and queued for implementation and bigger ideas being explored in the innovation pipeline. Giving some ownership over what needs to be done can help make sure that someone is driving the actions that follow from the insights.
There is a good mechanism in place to make sure the data is used and actioned in a meaningful way for the customer and the business – as often, data can be used in a way that leads to an unintended consequence.
As previously mentioned, customer feedback can be captured at different moments in your own lifecycle – before release and after release. Some examples include:
Customer research in concept phase
Customer feedback on a prototype or early release
Support ticket data for trending, improvements, and innovation opportunities
Continuous feedback at various touch points once your product or service is in production
Win/loss insights
It can be very powerful when your feed-forward and feedback loops meet and feed each other. For example, using the feedback captured in usability testing to feed-forward into improving the support experience, and using the continuous feedback captured throughout the customer journey to drive design and innovation. Using your understanding of what success is, you can use this throughout the different types of customer insights to drive both feedback and feed-forward capabilities.
There are many other things to think about as you develop, implement, and improve your feedback strategy as a part of your Customer Experience agenda. Thinking through some of the considerations outlined will at least put you in a good direction to get the most value from your efforts.
Understanding and defining what success is – across all audiences – your customers, users, stakeholders, business, and operations.
Understanding the purpose of the customer feedback to reverse design what you need to capture, how, and when.
Identifying ways to maximize the value of feeding forward the customer insights that are gathered at various stages pre-and-post release.
Ensuring there is frequency in reviewing the data with all necessary parties, sharing the data with the organization, and ownership in resulting actions to bring them to fruition.
Support HuffPost
The Stakes Have Never Been Higher
Related
Popular in the Community