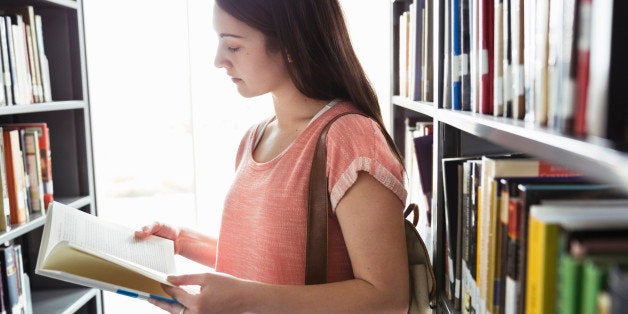 This post was originally published on FindSpark.
While you enjoy your winter break, next semester may be the last thing you want to think about. But if you want to make it the best one ever, we both know that now is the time to start preparing.
Get yourself ready for success by checking these things off your list, and Spring '15 will be your best semester yet.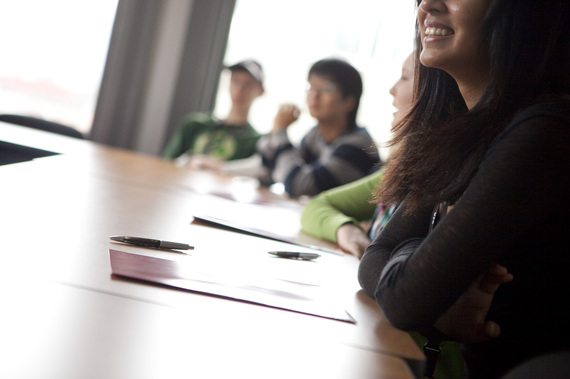 1. Get your books as soon as you can.
There's nothing worse than falling behind in the first week of the semester because you were too lazy to order your book ahead of time.
As soon as you receive the information about what books you're supposed to buy, buy them. Show up to the first day of class with a new notebook and a nice pencil, because it's time to admit that professors are going to make you take notes on the first day.
Be sure to save your receipts in case you change your schedule, or find out you have one of those classes in which you'll never even be taking the shrink-wrap off the $300 textbook.
2. Start working on your wardrobe now.
Once the new semester starts, you will likely be low on funds but high on the desire for new spring clothing.
Put aside some of that holiday cash now in a special box just for shopping money. This way, you'll be able to buy a new rain jacket and galoshes come March without having to dip into your dinner funds, and you won't be scrambling to get together a big chunk of change in May to update your entire wardrobe for your summer internship.
3. Take care of your health.
If you haven't already gotten your flu shot, walk to your nearest Walgreens and get it immediately. There is absolutely nothing more miserable and semester-ruining than getting the flu in February and not having a vacation in sight until March or April.
Schedule a yearly physical with your doctor to make sure things are in shape. Check to see whether your teeth are due for a cleaning while you're home for break.
Appointments are hard to work out during the semester when offices are only open during the hours that you have class every day, so do yourself a favor and get it all taken care of over winter break.
4. Think about your summer plans.
Once the semester starts, you're going to be busy with class, studying, and socializing. You'll need to figure out your summer job or internship early so you can be sure to snag a good one, so start now.
Watch the FindSpark job board for internships in NYC, and talk with your advisors about your interests so they can help you find something good to do this summer. If you figure out your summer plans well in advance, you'll have more time and energy to focus on rocking this semester.
Do you have any other tips on how to stay on top of things for the spring semester? Leave them in the comments below.
Related
Popular in the Community